Rights
Human Rights/Free Speech/Media
Lawyers approach ICC to investigate treatment of Uyghur Muslims by China
Just Earth News | @justearthnews | 27 Jun 2022, 12:52 pm Print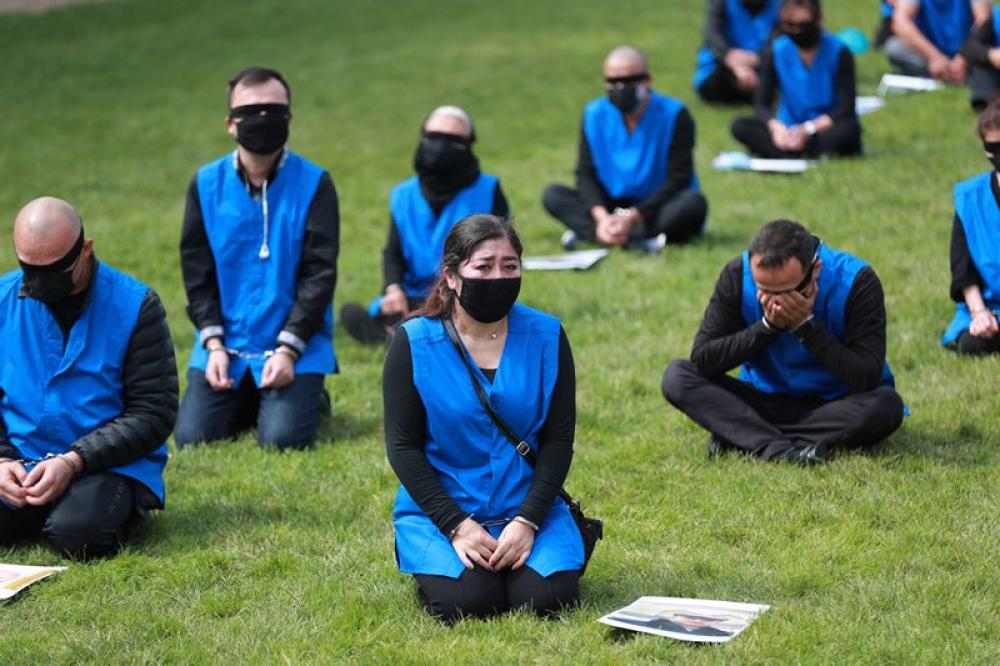 Uyghur | ICC
Xinjiang/Washington: A team of lawyers recently approached the International Criminal Court (ICC) to open an investigation into the treatment of Uyghurs and others in China's Xinjiang area.
The group even presented evidence to the ICC.
Activists and lawyers accuse China of crimes against humanity and genocide against Uyghurs and other ethnic minority groups. China's ruling Communist Party has denied all reports of human rights violations and genocide in Xinjiang, reports Voice of America.
The filing is the latest attempt to have the international court open an investigation into widespread claims of abuse against Uyghurs community people in China.
The legal team said it provided evidence that includes statements from a witness who escaped from an internment camp in 2018.
The witness claims that he and others were tortured and forced to undergo medical treatments. One treatment included "being injected with unknown substances", reports VOA.
British lawyer Rodney Dixon was quoted as saying by VOA that evidence presented to the court's prosecutor's office uncovers a plan "to round up Uyghurs in neighboring countries…and elsewhere, to force them back into China."
The legal team said in a statement, "The ICC has jurisdiction over these crimes that commence on ICC territory and continue into China and is urged to act immediately to open an investigation."
Who are Uyghur Muslims?
Uyghur Muslims are a Turkic minority ethnic group originating from and culturally affiliated with the general region of Central and East Asia.
The Uyghurs are recognized as native to the Xinjiang Uyghur Autonomous Region of the People's Republic of China.