Rights
Human Rights/Free Speech/Media
US human rights report mentions China's violations in Xinjiang, Hong Kong and Tibet
Just Earth News | @justearthnews | 15 Apr 2022, 12:52 pm Print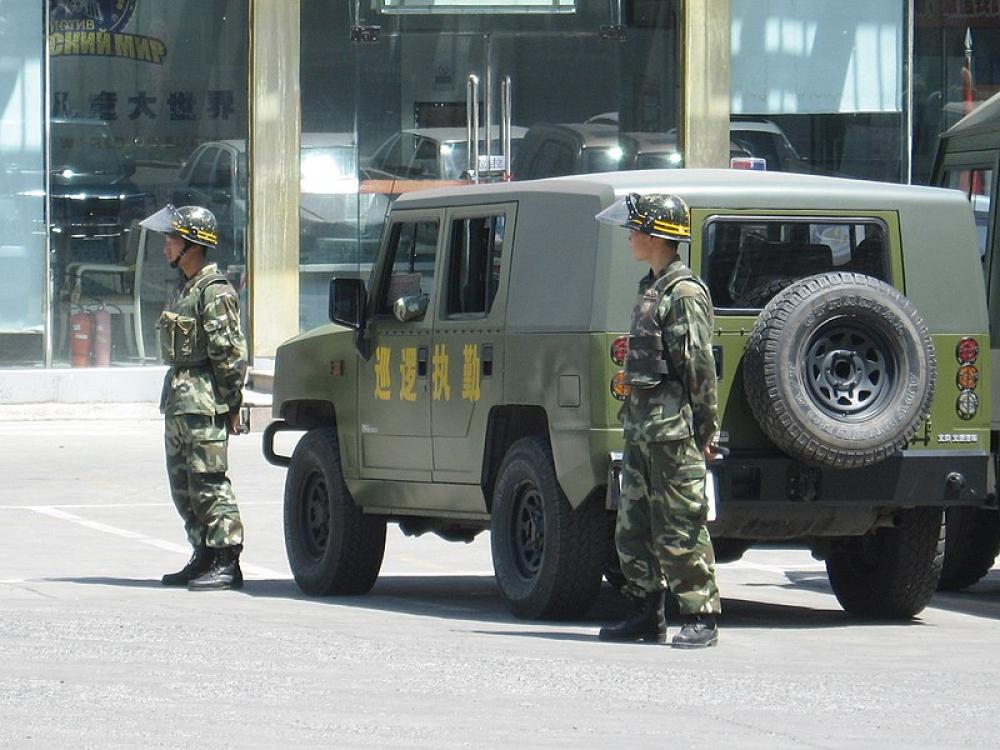 Human Rights Violations
File image of Chinese armed forces in Urumqi (Xinjiang Uyghur Autonomous Region) by Sasha India on Flickr via Wikimedia Commons
Washington: The US State Department has released a report where it has described China's abuses targeting Uyghurs, Hongkongers and Tibetans as among some of the worst human rights violations around the world.
"The Chinese government continues to commit genocide and crimes against humanity in Xinjiang against predominantly Muslim Uyghurs among other minority groups, to erode fundamental freedoms and autonomy in Hong Kong, and to carry out systematic repression in Tibet," US Secretary of State Antony Blinken was quoted as saying by Radio Free Asia (RFA) at a press briefing before the release of the department's 2021 Country Reports on Human Rights Practices.
The report, which the State Department is required to release each year by law, details the state of human rights and worker rights in 198 countries and territories, the news portal reported.
The administration of former President Donald Trump officially determined in January 2021 that abuses in the Xinjiang Uyghur Autonomous Regions (XUAR) amounted to state-sponsored genocide and crimes against humanity.
President Biden's administration has agreed with the designation and has worked with its international allies on measures to hold the Chinese government to account, the newspaper reported.
Dolkun Isa, president of the World Uyghur Congress, said the State Department's report is important because it highlights the most urgent crises around the world.
"The Uyghur genocide is one of them," he told RFA. "This reports is important in the sense that it must be used as a reminder that international inaction in the face of Uyghur genocide will lead to the deterioration of human rights around the world."
"The international community must act," he said. "The Uyghur people have suffered enough in the past five years."