Geopolitics
Governance/Geopolitics
Fear of India leads Pakistan to cheer Taliban rule in Afghanistan: Experts
Just Earth News | @justearthnews | 20 Aug 2021, 12:34 pm Print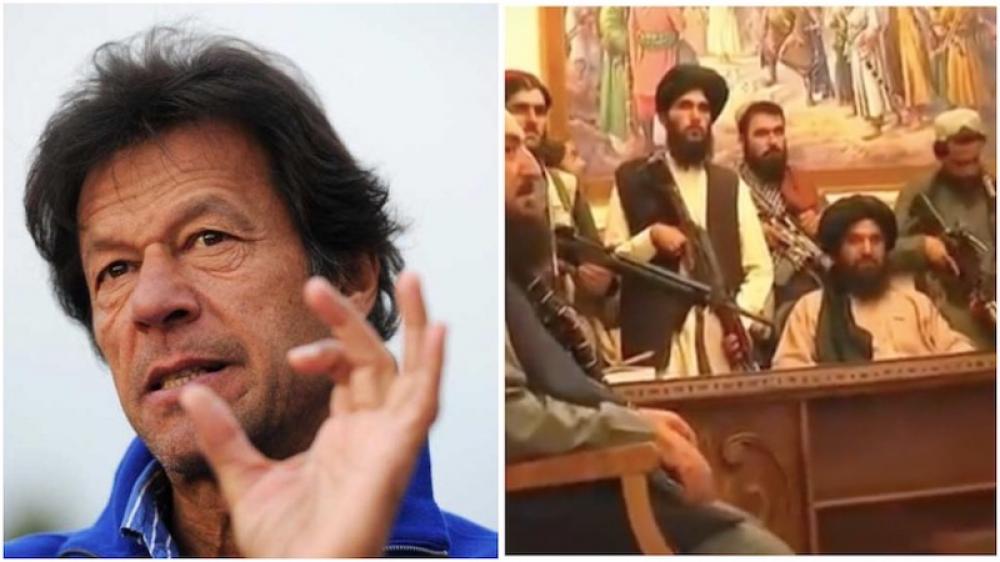 PakistanBacksTaliban
Geo political experts believe that Pakistan cheered Taliban insurgents taking control over Afghanistan due to its growing concerns about its enemy India.
India shared a close relationship with Afghanistan during the regime of both ex- Presidents Hamid Karzai and Ashraf Ghani.
Pakistan PM Imran Khan voiced his support for Taliban when he said Afghani people had "broken the shackles of slavery" while describing the group's seizure of power in the war-torn nation.
He referred to the Afghanistan situation while referring about how cultural imposition is tantamount to 'mental slavery'.
Khan's special assistant Raoof Hasan framed the fall of Kabul – for many, a moment encapsulated by footage of hundreds of Afghans running alongside a departing US plane, desperately trying to flee – as a "virtually smooth shifting of power from the corrupt Afghan government to the Taliban", reports France 24.
Pakistani Climate Minister Zartaj Gul Wazir also showed her feeling towards India and Taliban capture of Afghanistan when she said: " A corrupt regime which has no roots or support amongst the people, crumbles the same way this Afghan Govt is. The regime also found out that their backer India never had the bottle to take a proper stand, but was merely using it to organise terrorist activities in Pakistan."
Farzana Shaikh, a Pakistan specialist at Chatham House in London, speaking to FRANCE 24, said: "Under Ghani, Afghanistan was seen as particularly close to India, and this of course caused a great deal of consternation because Pakistan's entire foreign policy is shaped by fear of being encircled by India to the east and by a pro-Indian Afghan government to the west and north."
Shaikh said: "Pakistan sees the return of the Taliban as the success of a longstanding policy designed to ensure a friendly government in Afghanistan."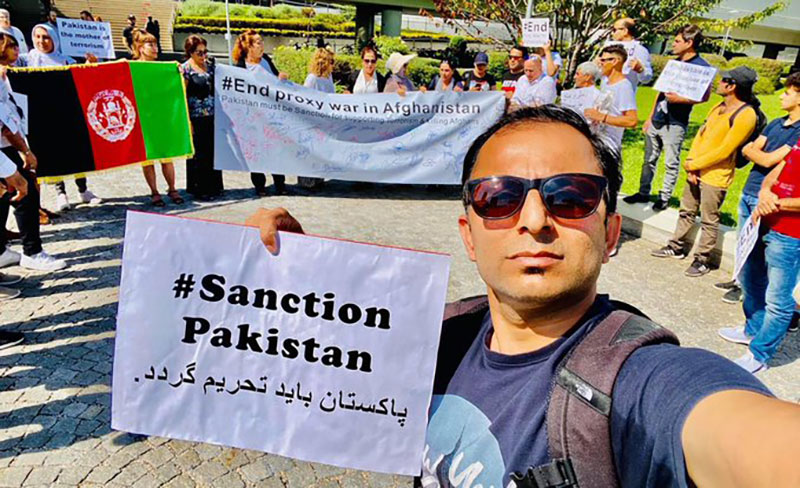 Pakistan pledged its support for the post-9/11 US invasion of Afghanistan that toppled the Taliban – and has repeatedly denied backing the Islamist insurgents, reports France 24.
However, the country's Interior Minister Shaikh Rashid Ahmed admitted in June that "Taliban families live here in Pakistan" and "sometimes they come here in [sic] hospitals to get medical treatment".
Pervez Musharraf, Pakistani president from 2001 to 2008, even voiced support for Taliban when he had told The Guardian in 2015: "Obviously we were looking for some groups to counter this Indian action against Pakistan."
"That is where the intelligence work comes in. Intelligence being in contact with Taliban groups. Definitely they were in contact, and they should be," he had said.
Shashank Joshi said experts always believe Pakistani intelligence agencies strongly supported the Taliban right from its inception in the 1990s.
"There's no doubt among scholars, officials and people on the ground in Afghanistan that Pakistani intelligence agencies strongly supported the Taliban right from its inception in the 1990s, that this support continued beyond 2001, that the group's leadership was based on Pakistani soil – and that this is an important reason why the Taliban was able to sustain itself for so many years," Shashank Joshi, defence editor of The Economist, told FRANCE 24.
However, experts also believe that Pakistan also fears that the rise of Taliban in Afghanistan also marks an impact on other terror organizations operating in Pakistani soil.
"Pakistan definitely worries about the galvanising effects the Taliban's victory will have on other Islamist militants, and especially the TTP, which was already resurging before the Taliban marched into Kabul," Michael Kugelman, a South Asia expert at the Wilson Center in Washington DC, told FRANCE 24. "It's a fear across the establishment."
A corrupt regime which has no roots or support amongst the people, crumbles the same way this Afghan Govt is. The regime also found out that their backer India never had the bottle to take a proper stand, but was merely using it to organise terrorist activities in Pakistan.

— Zartaj Gul Wazir (@zartajgulwazir) August 14, 2021