Geopolitics
Governance/Geopolitics
Kim Jong Un visits China, meets Xi Jinping
Just Earth News | @justearthnews | 28 Mar 2018, 05:15 am Print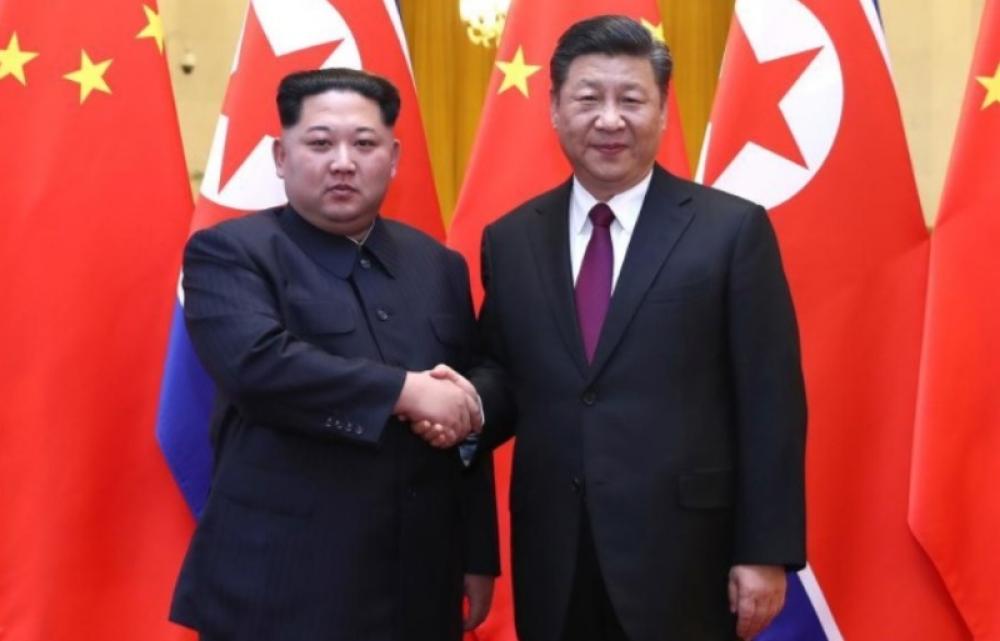 Beijing: North Korean leader Kim Jong-un made a four-day 'unofficial' trip to China from Sunday to Wednesday, Chinese media reports said.
With China conforming about his visit to the nation, all speculation about the North Korean leader's trip to the neighbouring country came to an end.
Kim visited China at the invitation of Chinese president Xi Jinping.
The North Korean leader and his wife Ri Sol Ju were given a welcoming banquet by Chinese President Xi.
As per Chinese media, the meeting between two leaders took place at the Great Hall of the People.
Kim has pledged that he was "committed to the denuclearisation" of the Korean peninsula, as per a report published in Chinese news agency Xinhua.
"It is our consistent stand to be committed to denuclearization on the peninsula, in accordance with the will of late President Kim Il Sung and late General Secretary Kim Jong Il," Kim was quoted as saying by Xinhua.
Kim reportedly said that the situation in the Korean Peninsula has improved.
He said that his nation will like to have a dialogue with the US.
"The issue of denuclearization of the Korean Peninsula can be resolved, if south Korea and the United States respond to our efforts with goodwill, create an atmosphere of peace and stability while taking progressive and synchronous measures for the realization of peace," Kim was quoted as saying by the Chinese news agency.
Xi reportedly said he had a 'friendly' talk with Kim.
"We agreed that carrying forward the traditional friendship between China and the DPRK accords with the common interests of both sides, and is the common strategic choice of both sides," Xi was quoted as saying by Xinhua.
"No matter how the international and regional situation changes, we will both firmly grasp the global development trend and the overall situation of the China-DPRK relationship, strengthen our high-level exchanges, deepen our strategic communication, expand our exchanges and cooperation, and benefit the people of both countries and the people of all countries," he said.
This was Kim's first known foreign trip since taking office in 2011.
Image: Website-grab from Xinhua English