Chinese police suppress student protest in Jiangsu
Just Earth News | @justearthnews | 10 Jun 2021, 06:43 am Print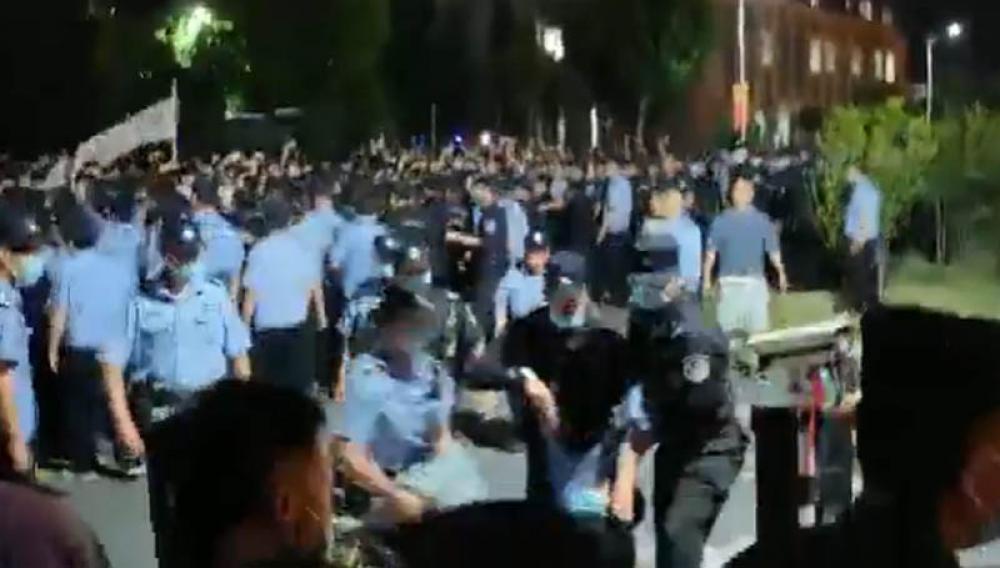 China Student protest
Beijing: Many college students in Jiangsu Province of China faced police brutality as they protested against transferring their undergraduates to "professional undergraduates" recently, which is a part of the country's 'education reform'.
Police allegedly violently suppressed them.
Jiangsu Province, China is carrying out the "education reform".
At least five independent colleges are 'transferred" from undergraduates to so-called "vocational undergraduates', a protester said.
Students from five schools issued a joint statement and launched large-scale protests against the reform.
The online video showed that the police initiated armed suppression and a large number of students were arrested.
According to the statement issued by the Jiangsu Educational Institution on the 7th, according to the "Independent College Transfer Plan" issued by the National Education Bureau in May, it is necessary to explore the "in-province" independent colleges of "school-in-college".
The merger and transfer of higher vocational and technical education resources means that independent colleges and higher vocational schools or technical colleges will be merged into "undergraduate-level vocational schools".
On June 6th and 7th, the Hanlin College of Nanjing University of Traditional Chinese Medicine, North China College of Nanjing Normal University, Taizhou College of Nanjing Normal University, Jingjiang College of Jiangsu University, and Xinglin College of Nantong University successively issued statements claiming the student status of the students previously enrolled by the school.
Although it is officially declared that the independent college after the "transfer" is still "at the same level as ordinary undergraduates", the students of the above five schools believe that once the school is downgraded, it will inevitably seriously affect the future law entrance examination and postgraduate entrance examination, so they issued a joint statement to protest, and Launch large-scale rights protection activities on campus.
There have been comments on the Internet that are suspected to be 50 Maodai Fengxiang, and again attributed the protests to the so-called "foreign forces."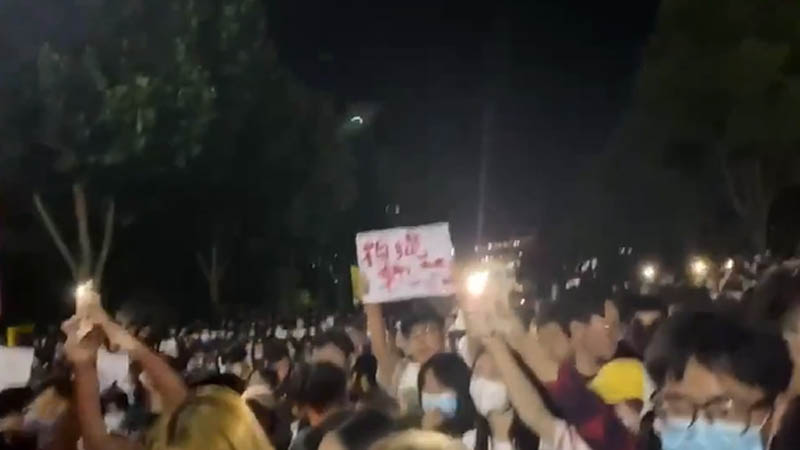 The online video showed that the students were angry and shouted slogans collectively.
A large number of police cars and police suppressed the scene, and violently arrested many people.
Some netizens found that among the students and parents who participated in the protest against the transfer of the post of the North China College of Nanjing Normal University, there are many "patriotic" little pinks who supported the Hong Kong police in those days.
Some netizens ridiculed the "Xianshibao", and some netizens thought that they should be more tolerant, maybe they can be awakened by the "socialist iron fist" this time.