LGBTQ community worst hit by online hate or harassment on social media sites, says GLAAD report
Just Earth News | @justearthnews | 10 May 2021, 08:23 am Print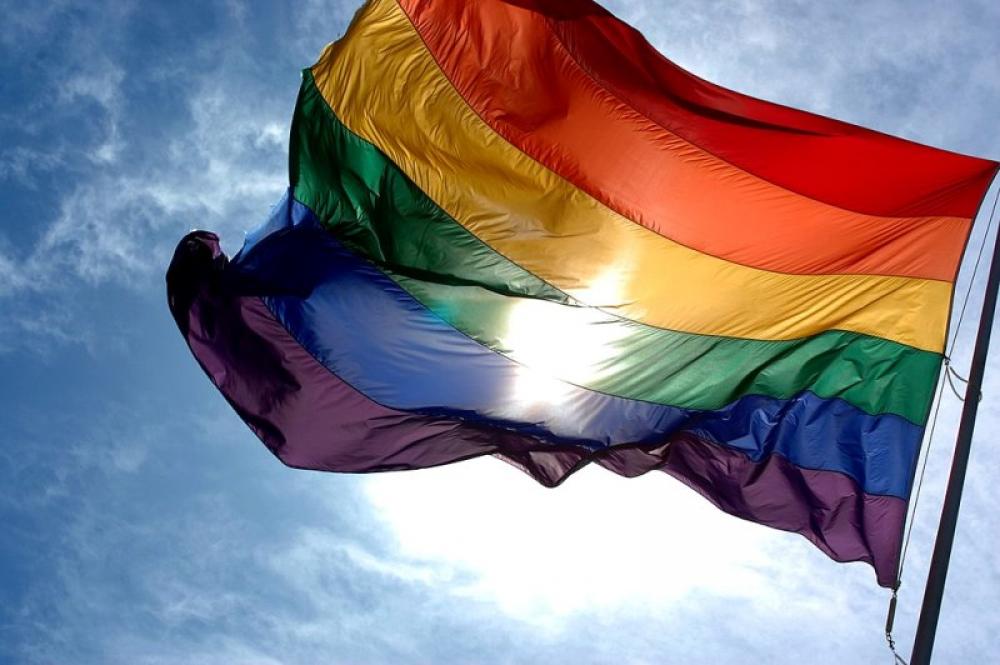 LGBTQ Harassment
The Rainbow Flag. Photo: LudovicBertron/Wikipedia
Los Angeles: Social media sites are increasingly becoming difficult for LGBTQ users and must immediately address the problem, said a report by GLAAD.
GLAAD is an American non-governmental media monitoring organisation, founded as a protest against defamatory coverage of the LGBTQ people.
The report said a staggering 64 percent of LGBTQ American social media users have reported experiencing online hate and abuse.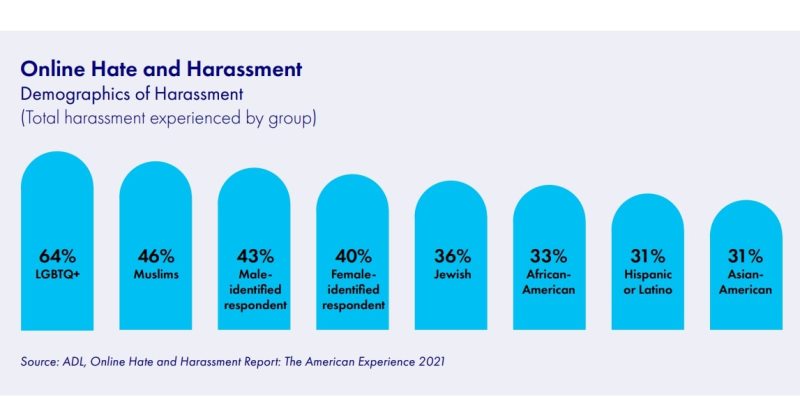 Photo: glaad.org
Facebook tops the list as 75 percent of all LGBTQ users reported at least some of that harassment occurred on Facebook. Harassment or hate have also been experienced by users on Twitter (24 percent), YouTube (21 percent), Instagram (24 percent) and TikTok (9 percent).
"Over the past few years, the growth of violent speech and the spread of misinformation across social media has become one of the greatest barriers to full LGBTQ equality and acceptance," said GLAAD CEO Sarah Kate Ellis.
"We have continually witnessed that LGBTQ-inclusive content policies and community standards do not align with the user experience. Further, those policies and standards vary tremendously across the platforms," she said.
Ellis urged everyone to approach this issue using a lens of public health and public safety.
"...it is clear that companies have an inherent responsibility to make their products not merely safer but actually truly safe — for LGBTQ users, and for everyone," she said.
The GLAAD recommendations:
Stop allowing algorithms to fuel extremism and hate. Similarly, confront the problem of bias in AI which disproportionately impacts LGBTQ people and other marginalized communities.
Make it easier for users to report problematic content, be transparent in content moderation, and use more human moderators.
Employ a dedicated LGBTQ policy lead.
Respect data privacy, especially where LGBTQ people are vulnerable to serious harms and violence.
Only select platforms currently take any kind of action on violent speech and misinformation, with tactics including monitoring trending topics for misinformation, restricting hashtags or shares, or having labels on misinformation, but when it comes to anti-LGBTQ misinformation, enforcement is arbitrary at best.
Along with the recommendation, the report said, "Social media platforms, and tech companies in general, have come into existence so swiftly that corresponding public policy (and regulatory mechanisms) to understand the ramifications of their business-models has simply not kept up. There is no question that the impact of these platforms on our society is enormous.Industries will resist regulations that increase the cost of doing business or decrease their profits. There is nothing surprising or shocking about this. It is the nature of industry and for-profit business. Corporations are corporations and there is no point appealing to consciences that they do not have."
"In concluding our recommendations, we urge every individual in a position of leadership at these companies to find ways to take meaningful action now to make these platforms safe for their LGBTQ users," it added.