Rights
Human Rights/Free Speech/Media
Tibet: Lhasa witnesses protest over COVID-19 restrictions
Just Earth News | @justearthnews | 01 Nov 2022, 12:54 pm Print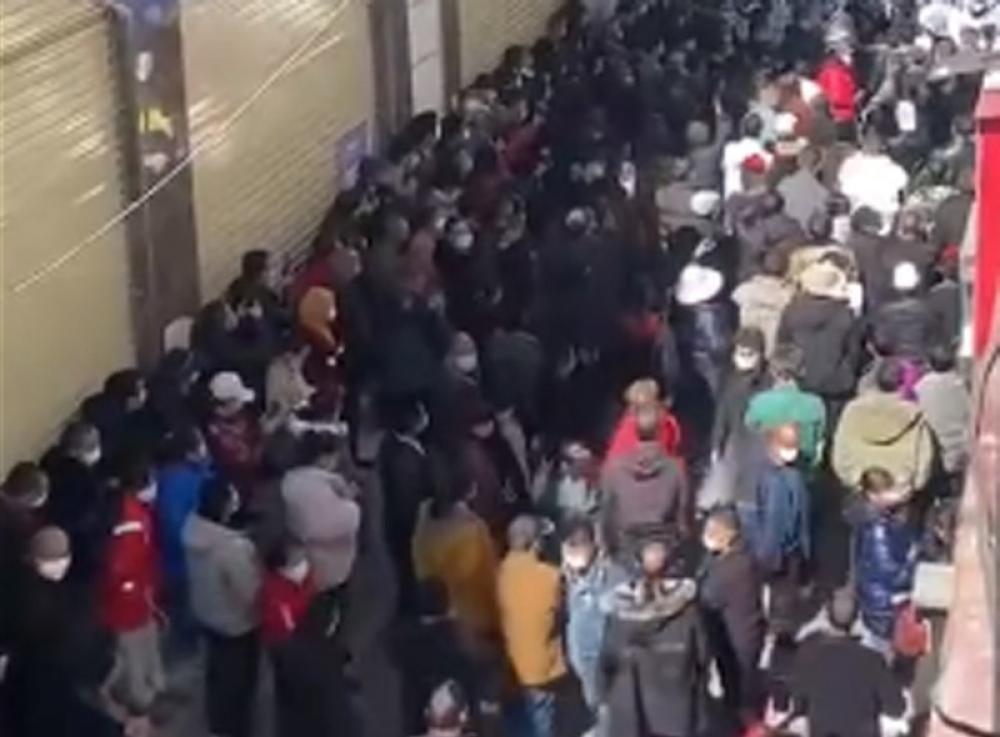 Lhasa Protest
Image: Robert Barnett Twitter page
Lhasa: Videos have gone viral on social media which showed hundreds of people could be seen protesting in Lhasa city of Tibet against the Chinese government's strict covid measures and lockdown.
Multiple videos on social media show hundreds demonstrating and clashing with police. They are said to be mostly ethnic Han Chinese migrant workers, reports BBC.
Lhasa has been witnessing protests as it has been under lockdown to battle the infection rise.
Tibet is considered to be one of the most tightly guarded regions within China.
The protests are said to have taken place on Wednesday afternoon and stretched on till the night, reports BBC.
One video shows hundreds of people gathered on the streets, with officials blocking them at one end, the British media reported.
Tibetan sources told Radio Free Asia that Chinese government officials treated Tibetans differently when it came to giving them permission to leave Tibet for other places in China, noting that authorities accommodated Chinese migrant workers who agitated against the lockdown.
"Tibetans who study in high schools and universities in mainland China were supposedly planning to visit China three months ago under special circumstances, but that didn't happen," said the source, who declined to be named for safety reasons.