Rights
Human Rights/Free Speech/Media
Tibetans protest against Chinese Communist Party in London on PRC's 72nd founding day
Just Earth News | @justearthnews | 02 Oct 2021, 02:09 am Print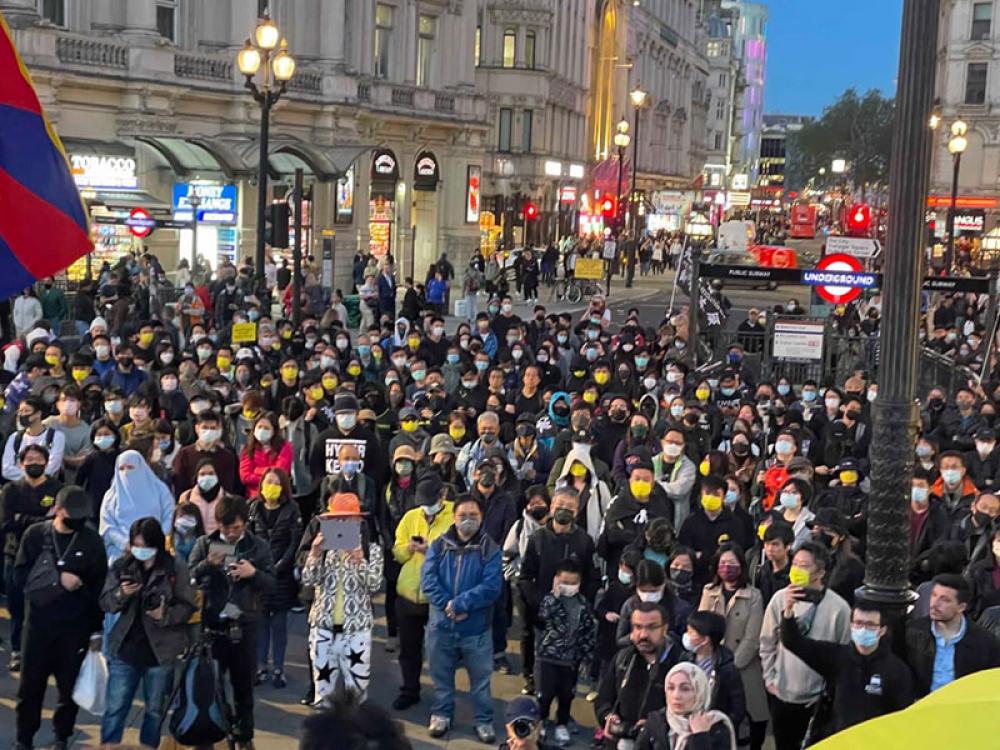 Communisty Party of China
London/IBNS: The Tibetan Community along with Hong Kongers and Uyghurs Friday hosted a big protest against the Chinese Community Party in central London on the day which marks the 72nd founding anniversary of the People's Republic of China.
Tsering Passang, a member of the Tibetan Community in Britain, conducted the rally.
Exactly 72 years ago, the Chinese Communist Party and its regime, under Mao Tsetung's dictatorship, announced the invasion of Tibet and the Republic of East Turkistan.
Slamming the Communist regime, Passang said, "In addition to causing unimaginable sufferings to the ordinary people, the CCP [the Communist Party Of China or CPC, also unofficially known as the Chinese Communist Party or CCP,] regime has deliberately engaged in the destruction of languages, cultures and identity of these oppressed peoples. In the name of so-called development, occupied territories' ecology and environment are destroyed, badly destroyed - beyond repair."
He said, "China is hosting a week of celebrations - so we hear - and it is called the 'Golden Week'. At least it's not "Golden Era" - the famous phrase still echoing from the 2015 Xi Jinping's UK State Visit on UK-China relations."
"For the Tibetan and Uyghur victims of the Chinese regime's military occupation and repressive policy, there is nothing to celebrate so long as China continues to illegally occupy Tibet and East Turkistan. For the people of Hong Kong, there is nothing to celebrate as long as Beijing disregards the UK-China Joint Declaration and basic rights are not restored in Hong Kong," he added.
Passang, the founder and convener at the Global Alliance for Tibet & Persecuted Minorities, said, "For the people of Taiwan, there is nothing to celebrate when their democratic country faces the threat of military invasion by China.
"There is nothing to celebrate as long as the Southern Mongolians cannot maintain their unique language and Buddhist culture."
Tibet, which is traditionally the homeland of Tibetan people, is an autonomous region of China.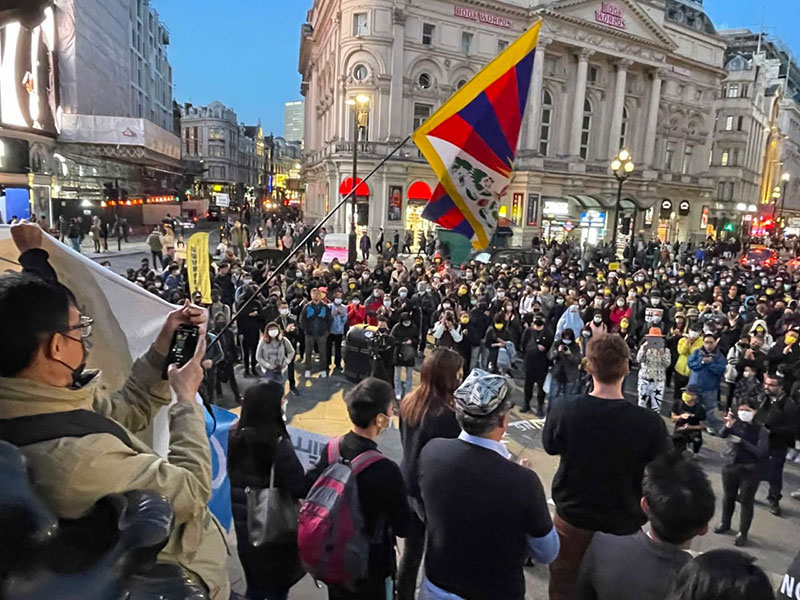 China is already under global pressure since the start of this year over the outbreak of the Novel Coronavirus in its city of Wuhan.
China is also at the loggerheads with India over the PLA's attempt to cross the Ladakh border leading to a clash with the Indian troops.