Rights
Human Rights/Free Speech/Media
Switzerland denies asylum to Brahumdagh Bugti, draws flak on social media
Just Earth News | @justearthnews | 23 Nov 2017, 05:50 am Print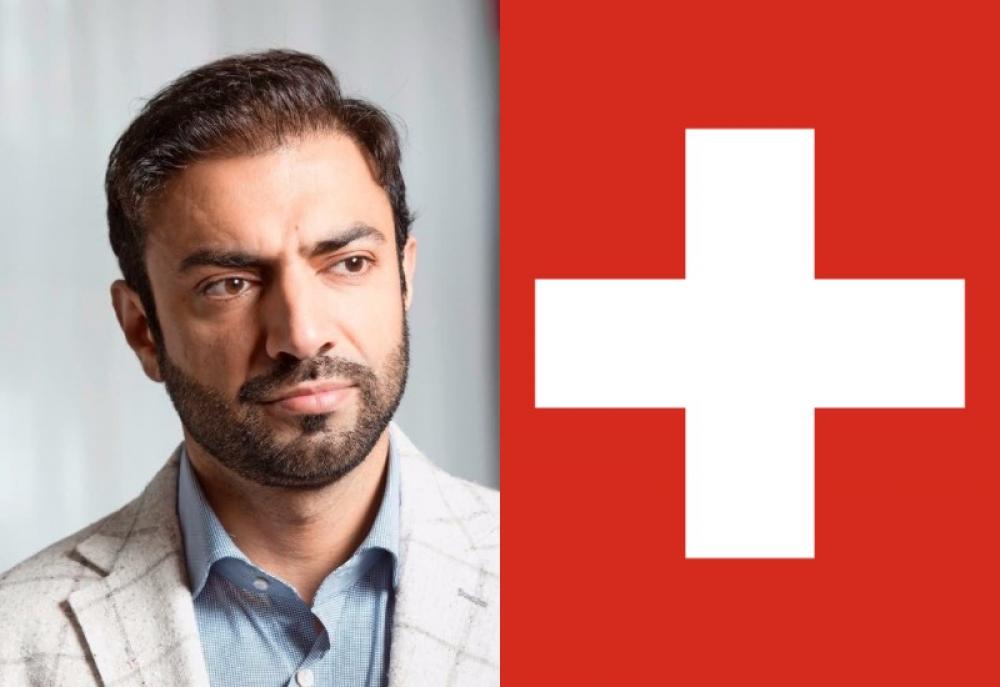 Zurich, Nov 23 (JEN): Minutes after exiled Baloch leader Brahumdagh Bugti announced on Twitter that his asylum plea was not granted by Switzerland, a place where he has lived in for seven years now, social media users wasted no time in slamming Zurich, accusing it of bucking under Pakistan and China's joint pressure.
"After more than seven years of waiting Switzerland has now rejected my application for political asylum," Bugti, the president of Baloch Republican Party, tweeted.
In a follow-up tweet, he accused Pakistan of foul play.
"I am the president of Baloch Republican Party and we believe in political means of struggle. In order to counter our political struggle for rights, Pakistan has always used fake allegations of terrorism against us," he said.
Pointing out the irony that exists in Pakistan, the exiled leader said, "I am still the most wanted person in Pakistan while top terrorists like Osama Bin laden, Hafiz Saeed were being protected & facilitated by the Pakistan Army. Switzerland must consider these facts before considering Pakistani allegations against us," he said.
These tweets brought in angry reactions from other prominent Twitter users.
Canadian rights activist and columnist Tarek Fatah said, "This is the work of China and Pakistan hellbent on marauding and looting the resources of Balochistan by attacking the exiled leadership of the Baloch people. Do not despair Brahumdagh @bBugti. We are all with you. So what if the Swiss sold you out."
Founding member of the Baloch National Movement, Ali Kachkol Baloch said that by refusing to grant asylum to Bugti, the Swiss authorities have broken several human rights laws.
"The rejection of @BBugti's asylum application is against the principle of refoulement articles 32&33 of the #Refugees Convention. The decision is also violation of the International human rights standards article 5 of #UDHR, #ICCPR and article 3 of #CAT. @HofSwitzerland @UNGeneva," he said.
In a separate tweet, Fatah has urged Indian Prime Minister Narendra Modi and the country's External Affairs Minister Sushma Swaraj to intervene and give shelter to Bugti and his people.
"Prime Minister @NarendraModi, the Swiss Government has buckled under pressure from China & Pakistan & rejected asylum of Balochistan's exiled leader #Brahumdagh @bBugti. Please intervene to save lives and allow Mr Bugti and his followers to settle in India. cc. @SushmaSwaraj," he said.
Meanwhile, writing for The Print, Bugti has said, "I got this sad news from the Swiss immigration department today that my application for political asylum has been rejected. They told my lawyer that they have rejected my case because of Pakistani allegations that I have links with guerrillas who are fighting against Pakistan's government. They also said that there is another strong credible country that is supporting this argument of Pakistan.
To my mind, that one country can only be China.
I don't have to leave Switzerland because of this rejection. But I will try other possibilities now. I have no idea about what will happen in the European court and whether our chances are better there. But I will try all possibilities."
Just a week ago, Bugti's brother-in-law, Mehran Marri, was detained at the Swiss airport by authorities and has been banned from entering the country.
Later, it was revealed that the Swiss authorities acted after Islamabad and China arm-twisted them into submission.