People
Crisis/Conflict/Terrorism
Afghanistan: Suspected terrorists kidnap six journalists
Just Earth News | @justearthnews | 08 Sep 2019 Print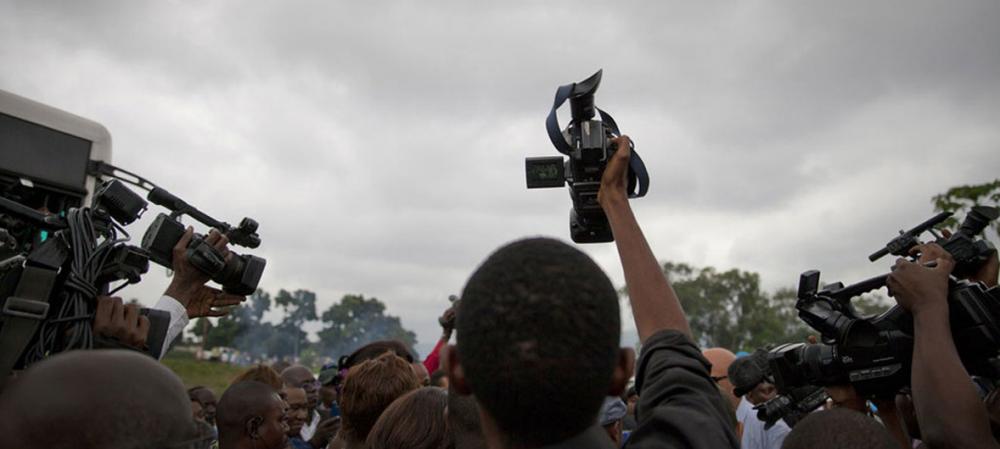 Representative image not related to the story
Kabul: Suspected terrorists have kidnapped a group of six journalists in South-eastern Paktiya province of Afghanistan, media reports said on Sunday.
The informed sources told Khaama Press the militants kidnapped the journalists from the vicinity of Zurmat district Market on Friday.
The sources further added that the journalists were on their way to cover an event when the militants stopped and abducted them.
No group has claimed responsibility for the incident so far.
Local sources told Khaama Press that militants belonging to Taliban group have abducted the journalists.
The Taliban did not comment on the issue so far.
Photo caption and credit:
UN Photo/Sylvain Liechti
A crowd of journalists in Maluku transit camp, on the outskirts of Kinshasa, the capital of the Democratic Republic of the Congo, where citizens of that country, deported from Brazzaville, Republic of the Congo, have gathered. (23 May 2014).