Germany locks down unvaccinated ahead of push for mandatory Covid jabs
Just Earth News | @justearthnews | 02 Dec 2021, 01:43 pm Print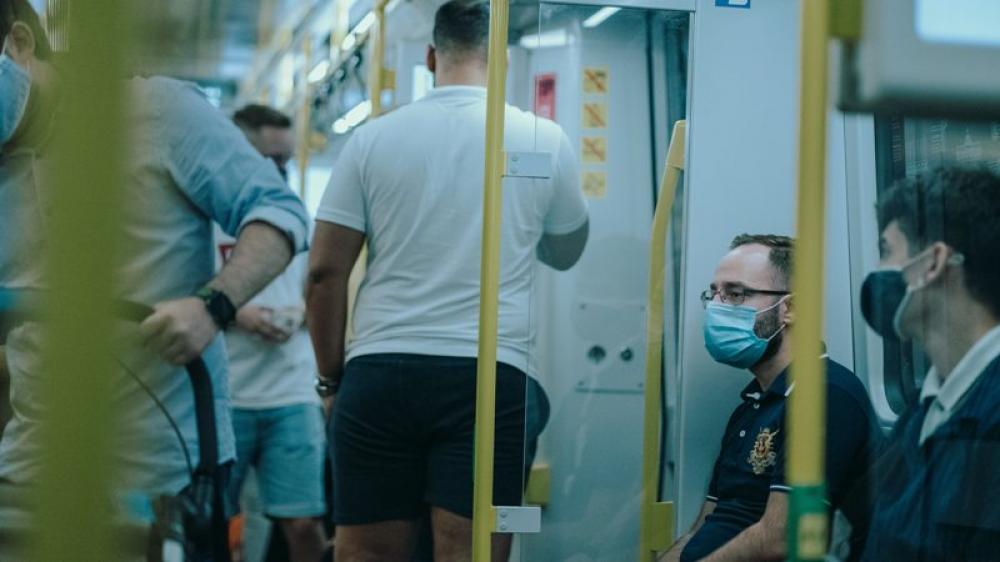 Germany | Covid-19
File photo of masked commuters in an underground train in Berlin, Germany. Image by Serj Sakharovskiy on Unsplash
Berlin (JEN): Germany on Thursday imposed major restrictions on unvaccinated people as the country is planning to make Covid shots mandatory for all in the coming months to fend off a fourth wave of the pandemic.
Unvaccinated people across Germany will be barred from much of public life and accessing all but the most essential businesses, such as supermarkets, groceries, bakeries and pharmacies, as the country sought to break a dramatic surge in daily coronavirus infections exacerbated by the discovery of the latest Omicron strain.
Describing the far-reaching measures as an act of "national solidarity", Germany's outgoing Chancellor Angela Merkel and her successor Olaf Scholz said they have agreed with leaders of the country's 16 states to lock down the unvaccinated people, and also to pass legislation in the national parliament to make vaccination mandatory.
German Chancellor Angela Merkel announced a de facto nationwide lockdown for the unvaccinated, following talks with state leaders and her soon-to-be successor Olaf Scholz. pic.twitter.com/BZF5xIh9IS

— DW News (@dwnews) December 2, 2021
The chancellor said only those who have been vaccinated or recently recovered from Covid-19 will be allowed in restaurants, cinemas, leisure facilities and many shops, adding that vaccinations could be made mandatory in Germany by February next year.

Germany has been witnessing the most severe stage of Covid's fourth wave with another 388 deaths recorded in the last 24 hours, according to reports.
In Germany, only 68.7 percent of the population has been jabbed so far — a relatively low rate for Western Europe — even after a boost up in the vaccination drive.
The European Union (EU)'s European Centre for Disease Prevention and Control (ECDC) reported 79 cases of the new Omicron variant of Covid-19 have been confirmed in 15 European countries (ECDC does not cover the UK) till date and most cases were linked to travel to African countries while others were linked to connecting flights between Africa and Europe.

More than 102,000 people in Germany have already died of Covid-19, according to the Robert Koch Institute (RKI), the national disease and control center.