Hong Kong's romantic fusion of East and West is evaporating: Chinese envoy to US Cui Tiankai
Just Earth News | @justearthnews | 03 Jun 2020 Print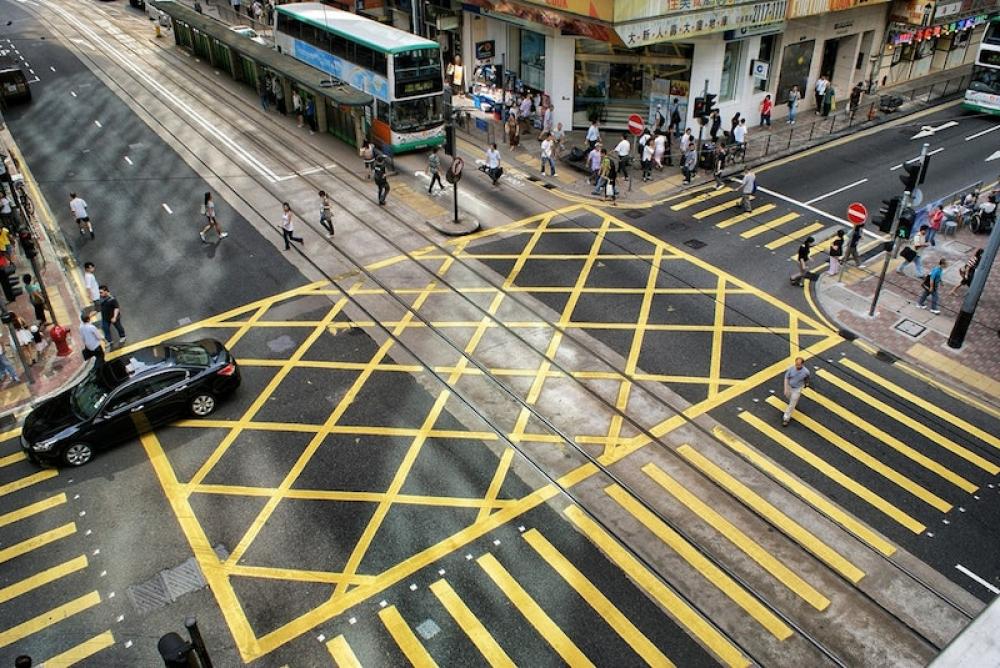 Washington: Cui Tiankai, China's ambassador to the United States, feels that the country's government has the ultimate responsibility to uphold national security of Hong Kong and the proposed legislation for the city "will protect law-abiding citizens".
Cui Tiankai said he regrets that the romantic fusion of the 'East and the West' which was prevalent in the city is evaporating.
"I am a big fan of Hong Kong. The city presents a unique contrast between historical richness and vivacious modernity, with its classic trams roaming the streets and noisy, bustling restaurants. It is a romantic fusion of the East and the West," he wrote in his Op-ed published on Bloomberg.
"To our regret, such romance is evaporating. In recent months, we have seen terrible scenes there. Mobs attacked the police with iron rods, and stockpiled bricks and Molotov cocktails. They detained passengers at the airport and even set an innocent old man on fire. Government buildings were stormed and vandalized. Shops were closed and streets were wrecked by arson attacks," he said.
He said Hong Kong is in 'disarray'. "China's national security is at risk," he claimed.
"That is why the central government has chosen to act. According to Article 23 of the Basic Law, the Hong Kong Special Administrative Region is authorized to enact laws on its own to safeguard national security. But such laws have been delayed for 23 years, since Hong Kong's return to China, because the opposition has tried in every way possible to strangle them," the envoy said.
"This situation has compelled the National People's Congress to adopt the legislation instead. The 13th NPC has decided to establish and improve a legal framework and enforcement mechanisms for safeguarding national security in Hong Kong, and its Standing Committee will do the formulation work" the official wrote in his Op-ed.
This decision enjoys extensive support from Chinese people, including in Hong Kong, he said.
"If the chaos and instability we have seen in Hong Kong did not spur us to take action, we would not be living up to the expectations of the people," he said.
Cui said the new legislation will protect law-abiding citizens.
"A stable and prosperous Hong Kong will bring more opportunities to its residents and investors," he said.
China's parliament last week backed a new security bill meant to bring about tighter control over Hong Kong, which underlines that anyone who undermines Beijing's authority in the territory will be treated as a criminal and his/her action will be deemed crime against the state.
The new bill has caused deep concern among those who say it could end Hong Kong's unique status.
It could also see China installing its own security agencies in the region for the first time, the BBC reported.
The move has already sparked a new wave of anti-mainland protest.
Clashes broke out recently as Hong Kong's parliament debated a proposed law, which would make it a crime to disrespect the Chinese national anthem. Hundreds of people were arrested in protests over that and the security law.
The new law means that Hong Kong no longer merited being treated differently from the mainland under US law.
The declaration could have major implications for Hong Kong's trade hub status as well.
The United States-Hong Kong Policy Act, or more commonly known as the Hong Kong Policy Act or Hong Kong Relations Act, is a 1992 act formulated by the United States Congress that allows the United States to continue to treat Hong Kong separately from Mainland China for matters concerning trade export and economics control after the 1997 handover.
The Act was amended on Nov 27, 2019 by the Hong Kong Human Rights and Democracy Act.
On May 27, 2020, US Secretary of State Mike Pompeo declared Hong Kong "no longer autonomous", putting its special designation into uncertainty.