COVID19: WHO shamed again for backing China after official refuses to recognise Taiwan
Just Earth News | @justearthnews | 29 Mar 2020, 07:53 am Print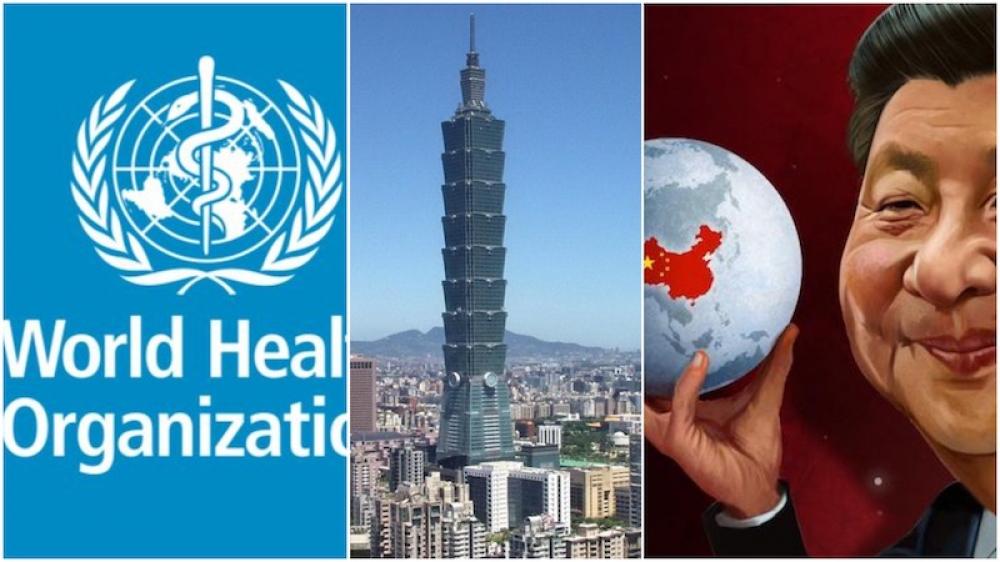 Geneva/Taipei: The World Health Organization (WHO), which is under fire for its alleged efforts to protect China over the transmission of coronavirus, has been slammed again for its bias against Taiwan, which is officially known as the Republic of China (ROC) and has been governed independently despite the Chinese claim of the island nation as its province.
The world is witnessing a massive COVID 19 outbreak and in such a scenario several experts have questioned the role played by World Health Organization (WHO) in dealing with the disease and its alleged move of siding with China, the nation from which the virus supposedly spread across the globe since its inception late last year in Wuhan city.
A recent reaction given by a WHO official during an interview over not recognizing Taiwan as a member even as the nation is putting up a strong fight against the virus also earned criticisms from experts who could smell a Chinese interference in the global health body.
Taiwan had last week questioned the role WHO is playing as it accused the international health body of ignoring its questions at the start of the coronavirus outbreak that has hit lives in nearly all the nations across the globe now.
Taiwan is prevented from becoming a WHO member allegedly under pressure from China as Beijing views it as a province rather than a state.
However, Taiwan was one of the nations which responded fast to the COVID 19 outbreak in China and have so far reported limited deaths from the disease in comparison to the Chinese mainland.
Taiwan slams WHO forcing a response
Last week, Taiwan Foreign Minister Joseph Wu tweeted a complaint to the WHO after an interview of WHO Assistant Director-General Bruce Aylward with a Hong Kong reporter in which he reportedly rejected to answer questions on whether Taiwan should be a member of the international health body.
Sharing a video of the interview, Taiwan's Ministry of Foreign Affairs tweeted: "Wow, can't even utter 'Taiwan' in the WHO? You should set politics aside in dealing with a pandemic. FYI @WHO , 450+ news reports from 40+ countries so far positively covered #Taiwan's handling of #COVID19. These reports do not mistake us as part of China & #TaiwanCanHelp. JW."
Meanwhile, WHO on Sunday said it is following the development of the coronavirus in Taiwan and they are trying to learn lessons from the manner in which the nation is combating the disease.
"WHO's focus at all times is to ensure that all areas of the globe have the information they need to manage the health of their people. In a recent interview, the WHO official who headed the joint international mission to China, did not answer a question on Taiwan's response to the COVID-19 outbreak," the WHO said in a statement.
"The question of Taiwanese membership in WHO is up to WHO Member States, not WHO staff. However, WHO is working closely with all health authorities who are facing the current coronavirus pandemic, including Taiwanese health experts," it said.
"The Taiwanese caseload is low relative to population. We continue to follow developments closely. WHO is taking lessons learned from all areas, including Taiwanese health authorities, to share best practices globally," WHO said.
With respect to the COVID-19 outbreak, the WHO said it Secretariat is working with Taiwanese health experts and authorities, following established procedures, to facilitate a fast and effective response and ensure connection and information flow.
WHO responds not before crticisms:
According to an article by Council on Foreign Relations, the WHO's weak response to China's mishandling of the COVID-19 outbreak has laundered China's image at the expense of the WHO's credibility.
"The time is ripe for clear leadership from the WHO based on science not politics," the piece said pointing finger at WHO Director-General (DG) Dr. Tedros Adhanom Ghebreyesus who it said "has been an outspoken advocate for the Chinese government's COVID-19 response".
Critics had earlier attacked Aylward and WHO for what they suggested was the global body's kowtowing to China.
Author Gordon Chang demanded WHO Assistant Director-General Bruce Aylward's resignation and tweeted: "Resign, Bruce Aylward, resign. #China #Taiwan #coronavirus #WorldHealthOrganization."
Journalist Ezra Cheung said: "It is an embarrassing scene. @WHO Director General, Bruce Aylward, hangs up in an interview with RTHK when he is asked about reconsidering Taiwan's membership. Ironically, despite being so close to China, Taiwan manages to keep the #coronavirus infection and fatality rate low."
Axios reporter Bethany Allen-Ebrahimian tweeted: "This is really stunning. Beijing's power over the speech of a Canadian WHO official." Grabien media company founder/editor Tom Elliott criticised WHO and China and said: " When exactly did the WHO become a front for Chinese propaganda?"