China debt-trap: Expert believes Pakistan is losing its political, strategic autonomy to Beijing
Just Earth News | @justearthnews | 02 Jan 2021, 04:57 am Print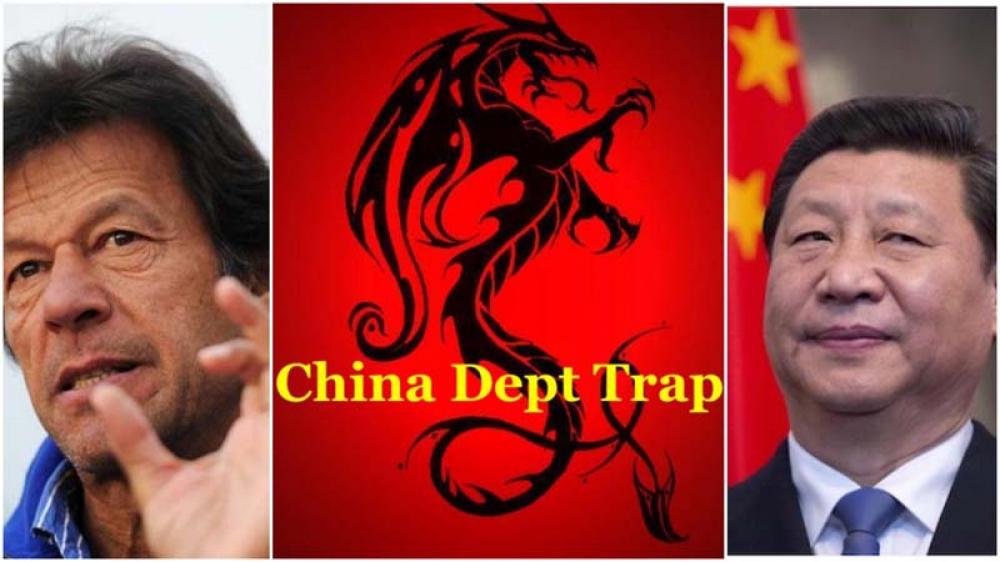 China-Pakistan
Beijing/Islamabad: China, with its BRI (Belt and Road Initiative) project, is making sure that Pakistan is completely debt-trapped, forced to 'part' with its territories, and loses political and strategic autonomy significantly, an opinion piece of a news portal said.
Media reports have indicated that China is not inclined to entertain Islamabad's request to finance the US$6.1 billion Main Line-1 (ML-1) railway project, the biggest component of the Chinese flagship CPEC (China-Pakistan Economic Corridor) project, at a 1 percent interest rate, read the piece written by journalist Rajesh Sinha as published in The EurAsian Times.
In the ML-1 project, the interest rates have been negotiated, re-negotiated, suspended, and re-commenced.
Beijing is aware that in the given global scenario and Pakistan's precarious financial state, it cannot dictate terms and hence after some posturing, will be forced to accept the Chinese terms, whatever be the cost — political, economic, and strategic, it said.
The opinion said the reality of the incident is different despite seeing that both countries are moving fast on the CPEC.
" Out of the 122 projects identified for the CPEC, work on only 32 seems to have progressed well," SInha wrote in his opinion piece.
"And its 'iron brother' China, in the name of CPEC, is exploiting it economically and strategically. The most important rider continues to be that only Chinese companies, equipment, and entities will be involved in the execution of these projects," read the piece.
"The Institute of Policy Reforms (IPR), a think tank affiliated to the ruling party, Pakistan Tehreek-e-Insaf (PTI), has suggested that the country has already got into a debt-trap. It cited the government's failure to bring reforms and fiscal restraint that have made the situation a national security concern," Sinha said.
Sinha said China's debt-diplomacy resembles the colonial-era British practices.
"The way Pakistan today is being forced to follow Chinese dictates, albeit informally, coupled with political turmoil, economic decline, and a dwindling number of friends and benefactors in the world, it's quite possible to see Pakistan or its parts being ceded to China like strategic Shaksgam Valley was done in 1963," read the article.