Geopolitics
Governance/Geopolitics
Names of over 700 Pakistani nationals, including few from PM Imran Khan's Cabinet, feature in Pandora Papers leak
Just Earth News | @justearthnews | 04 Oct 2021, 07:36 am Print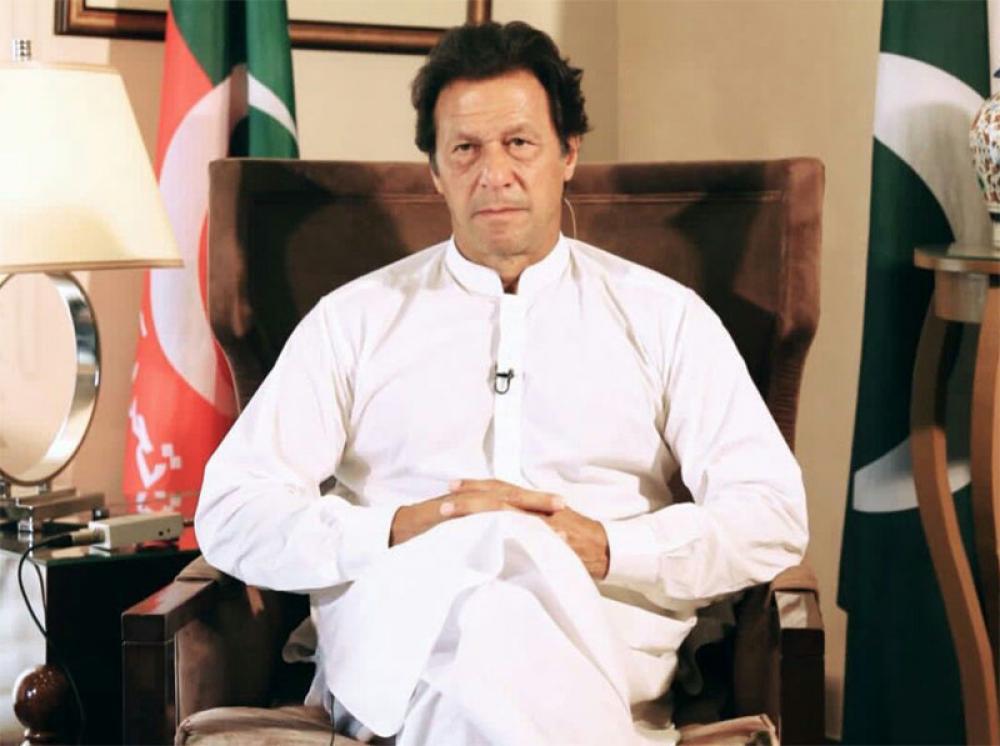 Pandora Papers Leak
Islamabad: Names of over 700 Pakistanis have come up in the latest leak called Pandora Papers, which features a huge tranche of leaked data on offshore companies that is larger in size and scope than the Panama Papers.
This latest leak of a shadow financial system of the rich and powerful has been named Pandora Papers as it is billed as the most expansive leak of tax haven files in history,
ICIJ (International Consortium of Investigative Journalists)'s largest-ever investigation on the offshore world unlocks financial secrets of politicians, billionaires and the global elite with the ICIJ site holding that the "investigation lays bare the global entanglement of political power and secretive offshore finance".
For Pakistan, the files pose a big test to the accountability credentials of Prime Minister Imran Khan, who had found the Panama Papers a "God-sent" opportunity to burnish his credentials as an anti-corruption warrior.
The names of some of his key team members and financiers have now surfaced in the Pandora Papers, reports Geo News.
Included among them are Minister for Finance & Revenue Shaukat Fayyaz Tarin, Minister for Water Resources Chaudhry Moonis Elahi and Elahi's predecessor Faisal Vawda, President of the National Bank of Pakistan Arif Usmani, PM's ambassador at large for Foreign Investment Ali Jehangir Siddiqui, Managing Director of the National Investment Trust Adnan Afridi, among others, the news channel reported.
The family of Minister for Industries Khusro Bakhtyar and the son of Waqar Masood, the PM's Special Assistant who recently resigned, have also surfaced in the Pandora Papers controversy, Geo News reported.
The founder of the fallen equity firm Abraaj, Arif Masood Naqvi, Senior Minister of Punjab Abdul Aleem Khan and business tycoon Tariq Shafi are named in the data. From the Opposition, Ishaq Dar's son and Sharjeel Memon have surfaced in the Pandora Papers, the Pakistan news channel reported.
The examination of the files currently remains the largest organised by the International Consortium of Investigative Journalists (ICIJ).
More than 650 journalists participated in the investigation.
The secret documents expose offshore dealings of the King of Jordan, the presidents of Ukraine, Kenya and Ecuador, the prime minister of the Czech Republic and former British Prime Minister Tony Blair, reports ICJ website.
The files also detail financial activities of Russian President Vladimir Putin's "unofficial minister of propaganda" and more than 130 billionaires from Russia, the United States, Turkey and other nations.
The 150 news outlets that joined the investigative partnership include The Washington Post, the BBC, The Guardian, Radio France, Oštro Croatia, the Indian Express, Zimbabwe's The Standard, Morocco's Le Desk and Ecuador's Diario El Universo.