Geopolitics
Governance/Geopolitics
Xi Jinping to the US: China won't give up one inch of territory
Just Earth News | @justearthnews | 28 Jun 2018, 08:40 am Print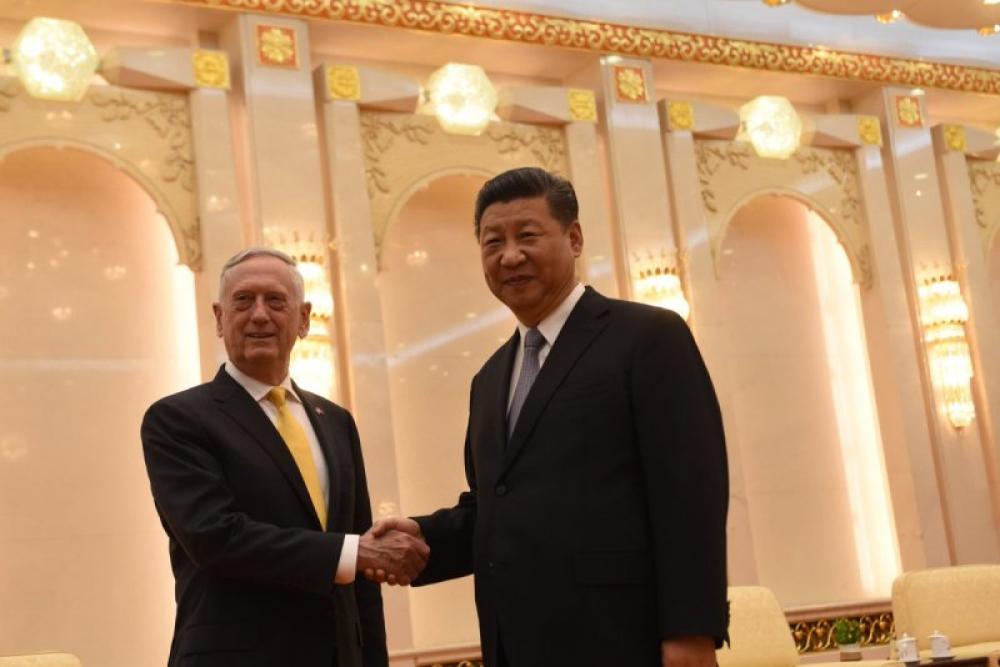 Beijing: The tension between China over the South China sea mounted to a new level after Chinese President Xi Jinping made it clear that they wouldn't give up "even one inch" of what they consider to be their territory.
As reported by the Chinese state media, after his meeting with visiting US Defence Secretary James Mattis, Xi said, "We cannot lose even one inch of the territory left behind by our ancestors."
He also added, "What is other people's we do not want at all."
Meanwhile, Mattis on his part asserted that his talks with the Chinese President and other officials were, "very, very" good," before adding that the US is giving a "high degree of importance to the military relationship" with China.
Mattis is the first Pentagon chief to visit China since 2014.
His three-day visit to China is a part of his trip across Asia where he would meet several allies of the US.
The US has criticised China for intimidating its neighbours in the South China Sea and for building up military facilities on artificial islands in the South China Sea.
The disputed sea has seen a lot of countries staking their claims but the Chinese claim of the territory is bigger than all the other countries.
This area has a lot of oil and gas reserves besides being a major shipping route and a rich fishing ground.
This tour follows the historic visit by US President Donald Trump to Singapore for his meeting with North Korean leader Kim Jong-un.
Mattis will next travel to Japan and South Korea where he would reassure US post-summit security commitment.
Image: twitter.com/ChiefPentSpox