Geopolitics
Art & Culture / Entertainment
Churails web series exposed the hypocrisy in our society: Pakistan Today journalist writes in opinion piece
Just Earth News | @justearthnews | 08 Nov 2020, 03:59 am Print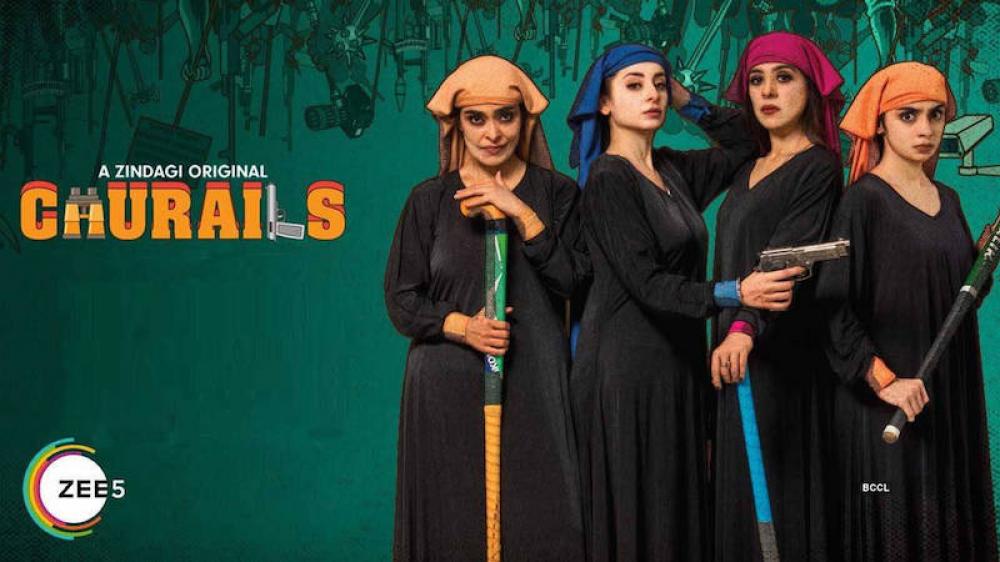 Churails
Islamabad: A Pakistani newspaper has said the treatment given to Pakistani web series Churails, which dealt with sensitive issues, reflected the 'hypocrisy' of the society.
"Churails is the first online series helmed by a Pakistani director Asim Abbasi with a completely Pakistani cast. The series, deemed feminist by its creators, revolves around cheating, women empowerment, domestic abuse, and other sensitive issues, including homosexuality," read an opinion piece penned down by journalist Sulman Ali for Pakistan Today.
"This has made the show 'edgy' for the audience of traditional Pakistani television. In the immediate aftermath of its trailer, the series started facing criticism from the masses, with many dubbing it 'against our cultural values', and 'propaganda against our traditions'," he wrote.
The show had gained priases from movie lovers after it was released on Zee5 in August this year.
"Many TV critics laud the show for its cinematography, layered storyline, and virtuoso performances by all leading actors, especially Yasira Rizvi, Sarwat Gillani and Nimra Bucha. The show tackles the issues, which are very visible in our society like wife-beating, subjugation of daughters and forced marriages. One aspect of the show, lauded by many, is how it discusses the realities which prevail in our society, but no one is ready to talk about them – including homosexuality. The director has also been appreciated in depicting the storyline masterfully," wrote the opinion piece.
The web series also earned criticisms from a section of the Pakistani society.
Amid demand for the show to be banned, the calls for the show to be taken down grew in recent weeks after a clip featuring Hina Bayat went viral on social media.
The clip which triggered much criticism discussed the sexual favours that the character had to give in order to progress in a male-dominated world.
Many were unsurprisingly offended, questioning the 'audacity' of a Pakistani drama. Those criticising the individuals taking such offense say that those expressing outrage ignore the realities of our patriarchal society, and prefer to express their anger at a fictional character. However, the outrage persisted and eventually what many expected took place, read the opinion piece.
The Pakistan Telecommunication Authority (PTA) requested Zee5 to take down the series in Pakistan and the platform followed it.
The decision faced severe criticism, especially from the director and the showbiz industry. The actors and actresses call it an attack on freedom of expression and hypocrisy of our society, where you can do anything behind closed doors, but cannot discuss it in the dramas, Ali wrote.
"After much criticism, Churails is back online and people can now watch it. It is being celebrated as a victory for the director, actors and those who want to see such content, the audience that wants to watch something different to regular Pakistani drama," Ali said.