Geopolitics
Art & Culture / Entertainment
Ankara's New Presidential Symphony Orchestra Concert Hall opens doors as world-class music venue
Just Earth News | @justearthnews | 15 Oct 2020, 01:25 am Print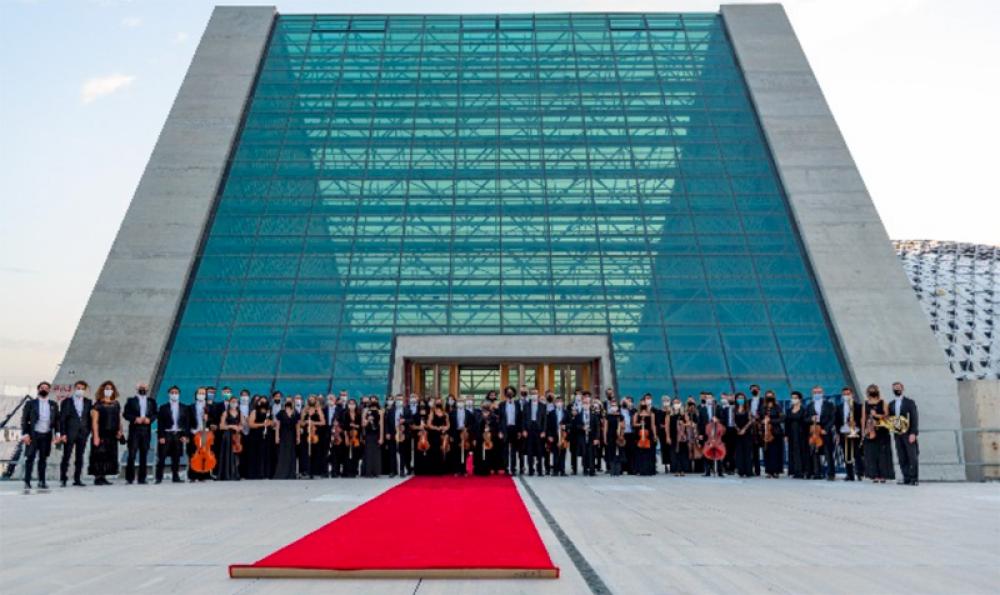 Ankara: Set in Turkey's cosmopolitan capital, the state-of-the-art New Presidential Symphony Orchestra Concert Hall that is opening will become a new cultural hub for lovers of music and fine arts.
The much-anticipated launch will kick off with a grand gala event on October 29 and 30, coinciding with Turkey's Republic Day – a national day of celebration.
The eye-catching concert hall is set in the heart of Ankara, between Ankara Castle and historic monument, Anıtkabir. The cutting-edge site has been created at a cost of approximately 83 million Euros and will now be home to the prestigious Presidential Symphony Orchestra, one of the oldest orchestras in the world.
The Presidential Symphony Orchestra Hall will bring new and established artists and musicians to the forefront. The new venue will welcome world-renowned soprano, Angela Gheorghiu and one of the world's most well-known piano duos, twin brothers Güher and Süher Pekinel.
The Symphony will be led by the highly acclaimed, Cemi'i Can Deliorman, one of the most sought-after conductors of the younger generation.
A cultural and musical hub, the venue will host spectacular live music in its 'Great Hall', seating over 2,000 guests, the 'Blue Hall', seating 500 seats, and the 'Historical CSO Hall', seating 600. It will also be home to a number of restaurants, museums and open-air areas so is the perfect meeting spot for art and music lovers alike.
Honouring tradition while looking to the future
The Presidential Symphony Orchestra was one of the world's first orchestras and is still one of the finest. Steeped in history, Turkey's flagship orchestra was founded nearly two hundred years ago in 1826 and has worked with some of the world's leading musical talents.
The artistic director and conductor of the Presidential Symphony Orchestra, Cemi'i Can Deliorman said,
"The hall is magnificent, with incredible acoustics. In our new home, the Presidential Symphony Orchestra can compete with the world's leading orchestras and we look forward to many fabulous performances here."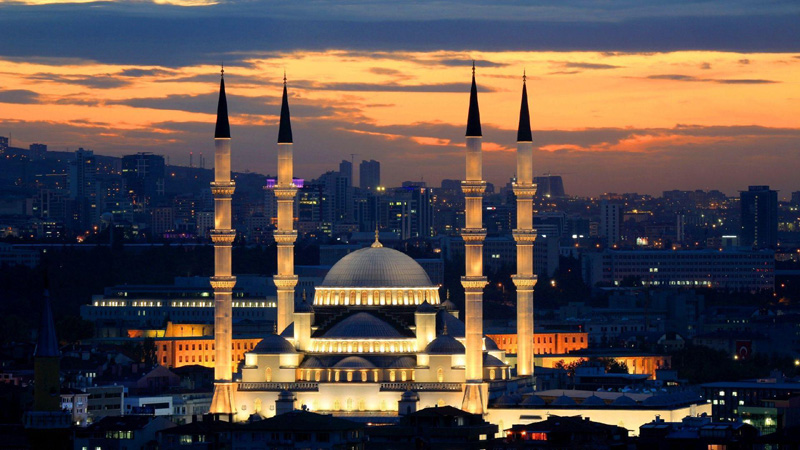 The world has not seen a contemporary orchestral building open its doors since the Hamburg Elbphilharmonie opened in 2017 so the launch of the concert hall is highly anticipated. The cutting-edge building with its focus on culture and community, will prove an asset to the global music scene.
The building's unique architecture is contemporary, yet classic. It's striking design, with two eye-catching glass domes set between a modern glass atrium, is set to look fresh and exciting for years to come.
Beautiful and built for function, the buildings acoustics were evaluated by acoustic world leaders, Professor W. Fasold together with the Fraunhofer Institute for Building Physics.