Geopolitics
Art & Culture / Entertainment
Enacting delicate same-sex relationship with Ronan every day terrified me: Kate Winslet
Just Earth News | @justearthnews | 10 Oct 2020, 01:06 am Print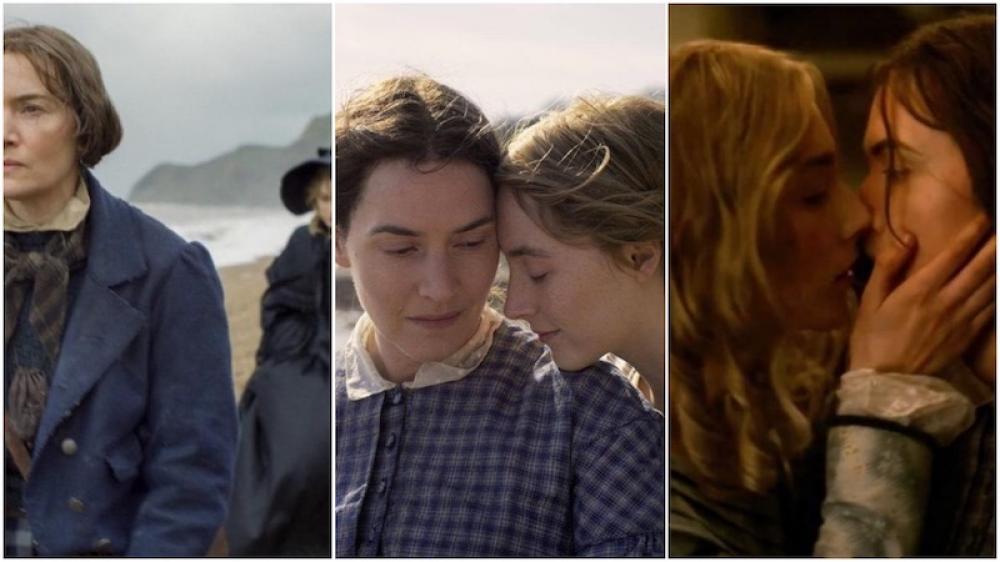 During one of the conversations series organized by the 2020 Toronto International Film Festival (TIFF), thed iconic fest's executive director and co-head Joana Vicente catches up with Hollywood stars Kate Winslet and Saoirse Ronan in Francis Lee directed 'Ammonite'. The romantic drama is inspired by the life of 19th century British palaeontologist Mary Anning (Kate Winslet) who was in an all-consuming same-sex love with geologist Charlotte Murchison (Saoirse Ronan). Asha Bajaj brings you excerpts:
To Kate: Your performance is both beautiful and powerful. How did you approach the character of Mary, who was so brilliant, and yet struggled with the constraints of being a woman and a scientist in 19th century England?
Kate: Women's purpose at that time was to only get married to a man in order to have a life and a livelihood. Being poor, Mary did not marry a man in order to lift herself out of poverty. She continued to do fossil hunting taught by her father and felt that by doing this work she was honoring her father's memory who was long dead. Not accepted by society, and left to work alone led people to believe she was rebellious or demonstrative. I approached the situation by learning fossil hunting for about a month by working with paleontologists and also got arts training from artists since Mary was a good artist.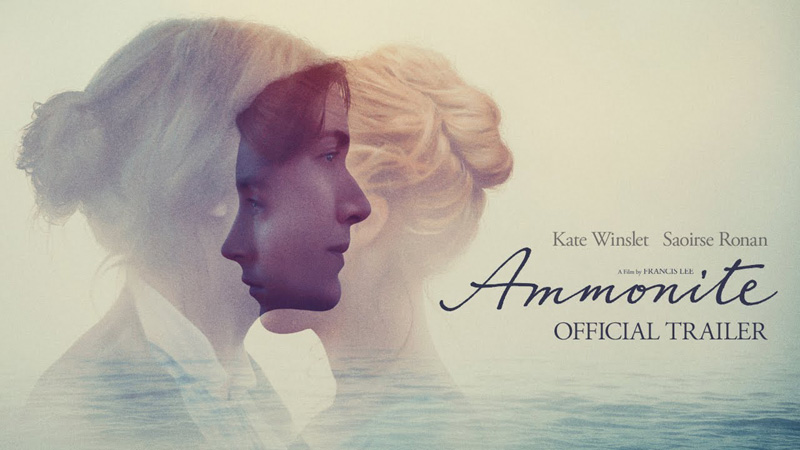 To Kate: What was most challenging for you during the filming?
My most challenging part was embracing Mary's stillness. Being an animated person, I had to train myself from not moving all the time. Like Mary, I also had to keep myself aloof. The daily routine I followed was to go home, make soups, write and work scenes for the next day, and go to bed until the routine became anchored in me, which helped me to stay rooted in Mary. It also reduced my anxiety and nervousness about enacting same-sex relationships every day or being panicked thinking about people's reactions to my accent and to my role. I kept reassuring myself that the things I had planned to do and discuss with Francis would hopefully underpin me throughout.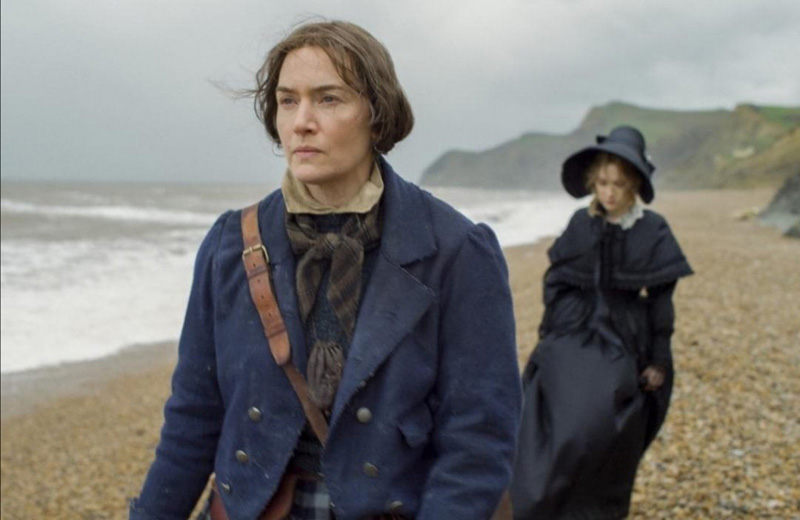 To Kate: What was the chemistry like with Ronan?
Finally, when Ronan and I started real rehearsals, it was clear that our collaboration would be fun, and rewarding. Having met before and been familiar with each other's way of working, building our friendship was quite seamless.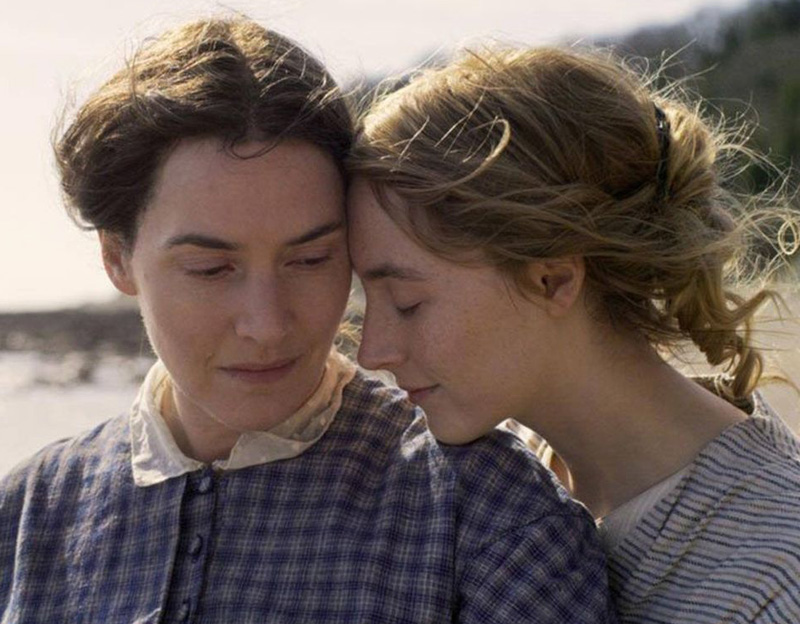 To Ronan: You play geologist Martienssen like a real person. What was your approach to this role?

Ronan: It progressed through preparation when Francis and I started talking once or twice a week a month about our relationships, enabling us to take a dip into Mary (played by Kate)'s everyday life. It was important to remember that this was just an imagined version of these people's original stories and their lives and we were giving it a life of its own. I started keeping a diary of Kate, writing down various simple facts like her relationships with family and friends so that when we started rehearsals, we already knew Mary well. Kate and Francis laid more emphasis on my role which built her up.
To Kate and Ronan: The movie had a long rehearsal. Can you comment on that?
Kate: Climbing cliffs and going to cold beaches did not matter. What terrified me most was enacting delicately constructed same-sex relationships with Ronan every day. We used to discuss these delicately written and delicately constructed parts a lot. What most impressed me when I watch this film is the same-sex romantic relationship, intimate relationship in a period setting. They are not hiding, not having to avoid society. They are simply in love and they discover who they truly are through this connection that they form. Same-sex does not really matter. I am proud of that because it makes me feel that Ronan and I along with Francis are part of a big important change here. More of these kinds of stories should be filmed showing that these relationships are absolutely commonplace, not hidden or talked about or salacious. I am very proud of that. Ronan and I did a lot of work in that we were very grounded and connected and never overstated. We enjoyed that side of the story. Neither of us had played such parts before. It was new, interesting and I loved the whole experience. Very honored to be part of the story.
Ronan: I actually felt safe in that environment as well and comfortable because I was with someone that I totally trusted.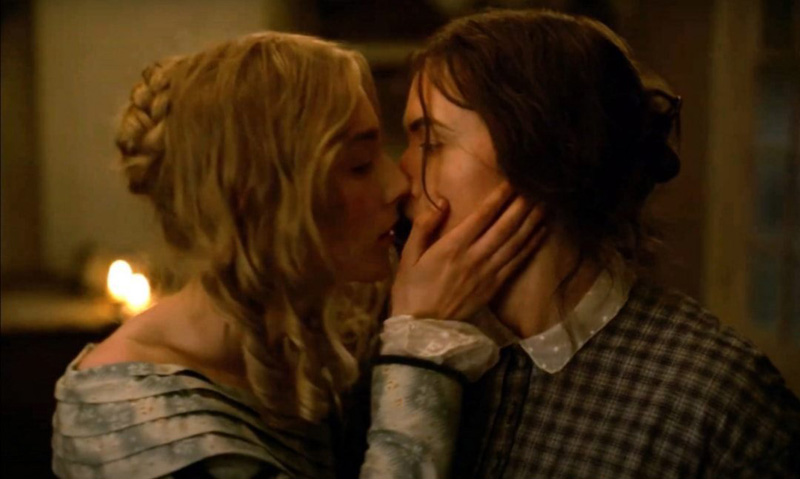 To Kate: What was your realisation playing a character in love with a woman?
Kate: Although both Ronan and I enjoyed the whole experience, it made me emotional and I questioned myself [on] how I allowed myself to be steered by writing in the past when I had been a part of something that has been a male and female relationship. So often the part of a romance is a man taking the woman and the woman allowing herself to be taken. It made me feel mad at myself. Have I done that? I am used to speaking for myself. I am strong. But things tend to automatically happen in writing when it is about a heterosexual couple in an intimate setting. There was something so incredibly equal about this that it made me feel quite emotional, grounded, and safe. We are women, and women know what they want. So there was a sort of shorthand that we already had that was fantastic and definitely helped.