Paralympics: Event sees record participation from LGBTQIA athletes
Just Earth News | @justearthnews | 27 Aug 2021, 02:32 am Print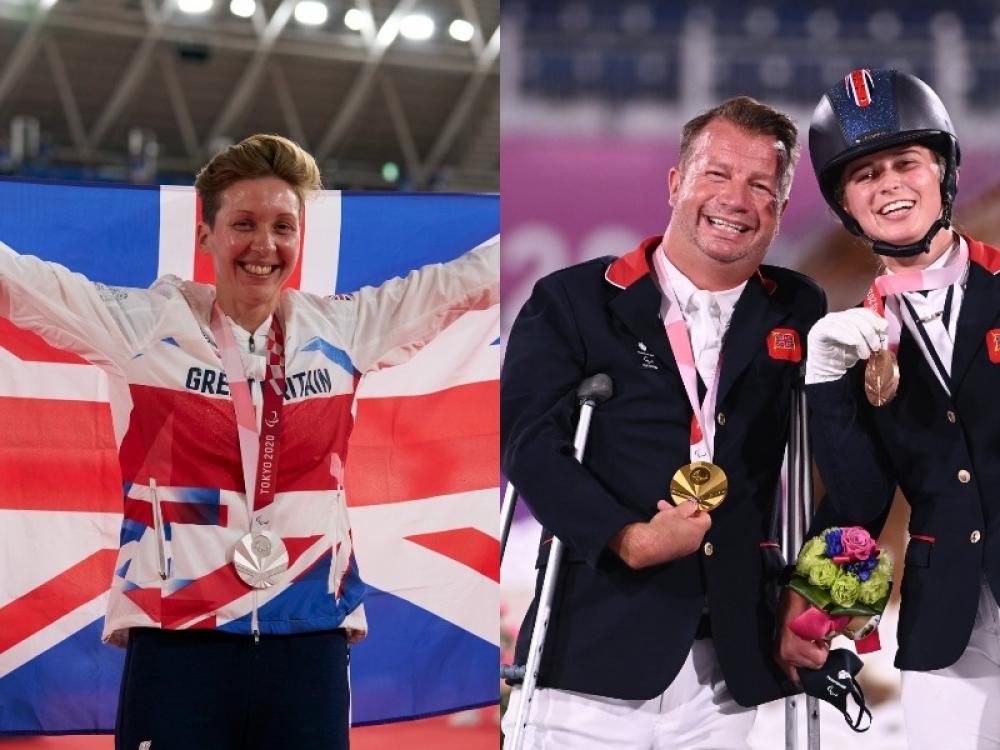 LGBTQIA Athletes
Cyclist Crystal Lane-Wright and Para dressage Sir Lee Pearson (middle) are among the 32 out athletes who are participating in the games. Photos: twitter.com/ParalympicsGB
Tokyo: With at least 32 Lesbian, Gay, Bisexual, Transgender, Queer, Intersex and Asexual (LGBTQIA) atheletes participating in the Tokyo Summer Paralympics, the number has more than doubled that in Rio.
According to sports site Outsports, there are at least a dozen sports and 10 countries represented by LGBTQIA athletes in Tokyo.
Countries with multiple LGBTQIA athletes at the games are: United States (9), Great Britain (9), Brazil (3), Canada (3), Australia (2) and Germany (2).
Apart from these, Ireland, Israel, Mexico and the Netherlands have one 'out athlete' each.
Here's the list of the LGBTQIA athletes taking part in the games: -
Canoe: Emma Wiggs (GB)
Cycling: Katie Dunlevy (Ireland), Crystal Lane-Wright (GB), Kate O'Brien (Canada), Monica Sereda (USA)
Equestrian: Lee Pearson (GB)
Goalball: Asya Miller (USA)
Rowing: Laura Goodkind (USA), Josiane Lima (Brazil), Lauren Rowles (GB), Moran Samuel (Israel), Hallie Smith (USA)
Sitting Volleyball: Monique Matthews (USA)
Swimming: Edênia Garcia (Brazil), Mari Ribeiro (Brazil)
Track & Field: Robyn Lambird (Australia, 100m), Maria "Maz" Strong (Australia, seated shot put)
Triathlon: Hailey Danz (USA), Brenda Osnaya (Mexico)
Wheelchair Basketball: Kaitlyn Eaton (USA), Babsi Gross (Germany), Jude Hamer (GB), Bo Kramer (Netherlands), Tara Llanes (Canada), Robyn Love (GB), Mareike Miller (Germany), Cindy Ouellet (Canada), Lucy Robinson (GB), Courtney Ryan (USA), Laurie Williams (GB)
Wheelchair Fencing: Terry Hayes (USA)
Wheelchair Tennis: Lucy Shuker (GB)
The Paralympic Games were declared open on Tuesday night by Japan's Emperor Naruhito.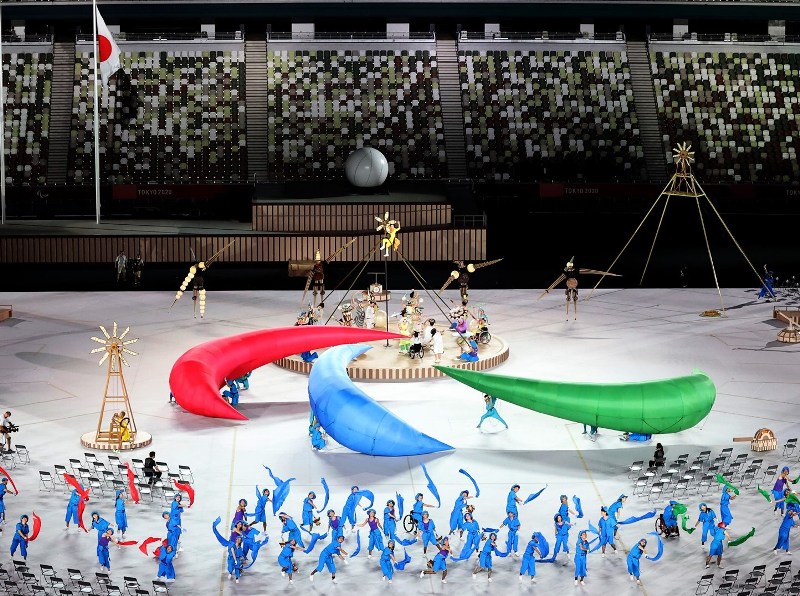 The opening ceremony. Photo: www.facebook.com/paralympics
International Paralympic Committee chief Andrew Parsons paid tribute to the determination of the athletes who made it to the various events.
It will take place till September 5.
Meanwhile, the record number of participating 'out' athletes at the ongoing games was preceded by another record-breaking number of LGBTQIA athletes in the Summer Olympics, where at least 185 of them took part.
Speaking to the New York Daily News, Rich Ferraro, the chief communications officer of LGBTQIA media advocacy group GLAAD hoped that the increased visibility will benefit 'out' athletes and help them fight taboo and systemic discrimination.
"Every athlete, regardless of ability, gender, race, or sexual orientation, deserves a chance to participate in sports and to represent their communities with pride," he told the daily in a statement.