Rights
Human Rights/Free Speech/Media
Afghanistan: Women students demonstrate outside Kabul University as males return to classrooms
Just Earth News | @justearthnews | 06 Mar 2023, 10:43 pm Print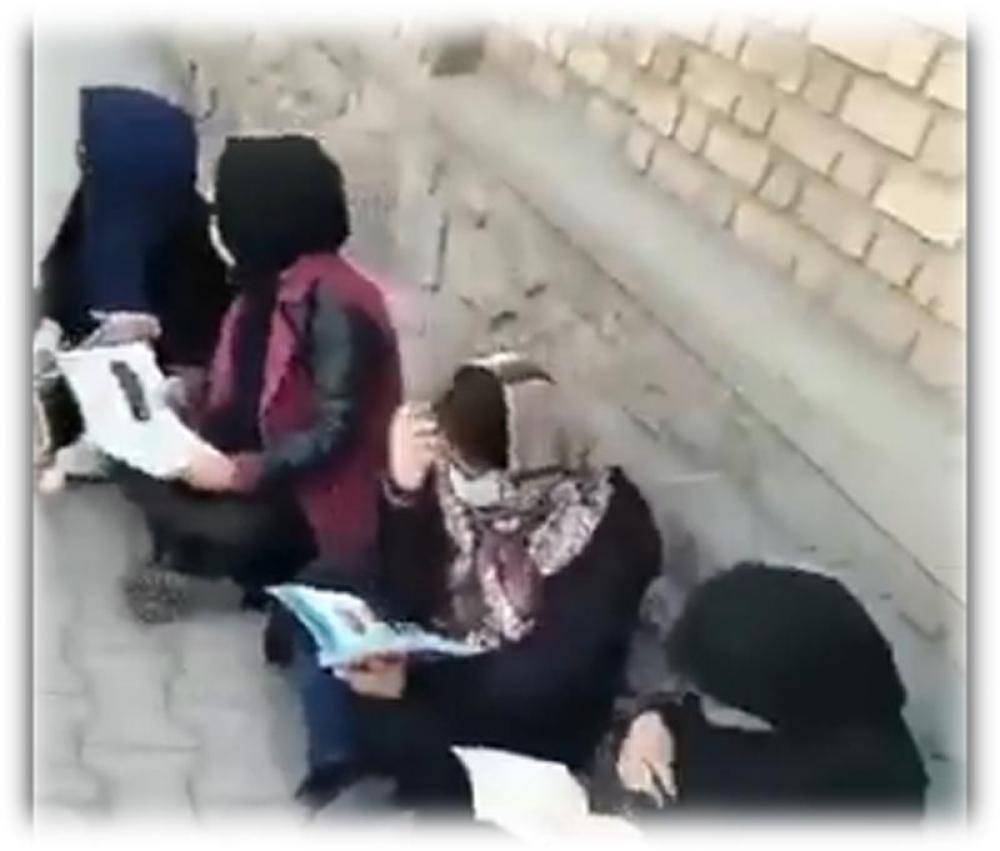 Mujeebullah DastyarTwitter page
Kabul: Women gathered outside Kabul University to protest against the Taliban's ban on female education in the war-torn nation and urged male students to reject attending the new academic session which commenced on Monday.
The new academic session for universities and other educational institutes in the country started on Monday.
A group of female students in a letter asked their lecturers and male classmates to boycott the new academic year. In the letter, they mentioned the slogan, "education for all or none" so that justice is served equally for everyone ignoring their gender, reports Khaama Press.
The Taliban, which came to power in Afghanistan by taking control of Kabul forcefully on Aug 15, 2021 after the foreign forces decided to leave the nation, banned women from attending university classes in December last year.
The Islamist group had earlier also banned girls from returning to secondary schools in the country.
In response to the continuation of the ban on women's education, some female students sat in front of Kabul University and "read books as a protest".

In Afghanistan, the academic year started after the end of the winter holidays, but only boys are allowed to go to universities. pic.twitter.com/ZY2AYi4rRW

— Saeedullah Safi (@SaeedullahSafi7) March 6, 2023
The Taliban administrators have been criticised widely both within the nation and internationally for suppressing women's rights ever since coming to power.
Women students slam Taliban:
Sofia, a student, told Tolo News: "15 of Hout (March 6) has been one of the hopeless days, I as an Afghan girl witnessed it as a very bad historic day."
Another student Shabana told the news portal: "It even caused us to get depressed and get concerned that we should remain at home."
Lecturers ask Taliban to revoke the ban:
"If we want to be a civilized country, (the gates of universities) should be reopened to all of our citizens without gender, religious and geographic difference," Murtaza Hossieni, university instructor, told Tolo News.
Mustafa Mudasir, university instructor, asked male students to support women and ban attending classes.
"The caretaker government has allowed the Afghan boys to return to their education and universities. But the Afghan girls who are half of the society have not been allowed. I think the only solution is that the Afghan boys should also boycott universities and classes," said Mustafa Mudasir, university instructor.
The male students also expressed disappointment that women were not allowed to return to educational institutes.
"We are happy that the universities have been reopened but we are disappointed that our sisters have not been able to participate," Nasir, a student, told Tolo News.
The UN continues to engage with the de facto Taliban authorities in the aftermath of edicts banning girls from attending secondary school and women from working with local and international aid agencies on the ground.
"I regret to say that to date we haven't seen any news or any encouraging developments with regard to girls' education," said Ramiz Alakbarov, UN Deputy Special Representative and Humanitarian Coordinator for Afghanistan. "The UN continues to advocate for this."
Regarding humanitarian work, he noted that the Taliban have made exceptions for women's participation in the health and education sectors following the visit by UN relief chief Martin Griffiths last month.
"The health sector exemptions on female participation include not just medical services delivery in the facilities, but also psychological support, community-based health activities and nutrition. And it is applied to all females working in offices, hospitals, health centres, or mobile teams," he said.
The situation is similar for women teachers, including in providing community-based education through non-governmental organizations (NGOs). Although applicable at the national level, there are "a lot more localized solutions" which vary from province to province.
"Those localized solutions are always within the framework of what is the situation on the ground - that is availability of mahrams (male guardians), availability of gender-segregated transportation, and application of the chador or hijab," he said.