Rights
Human Rights/Free Speech/Media
World watches China's patience quotient over COVID protests
Just Earth News | @justearthnews | 27 Nov 2022, 04:57 am Print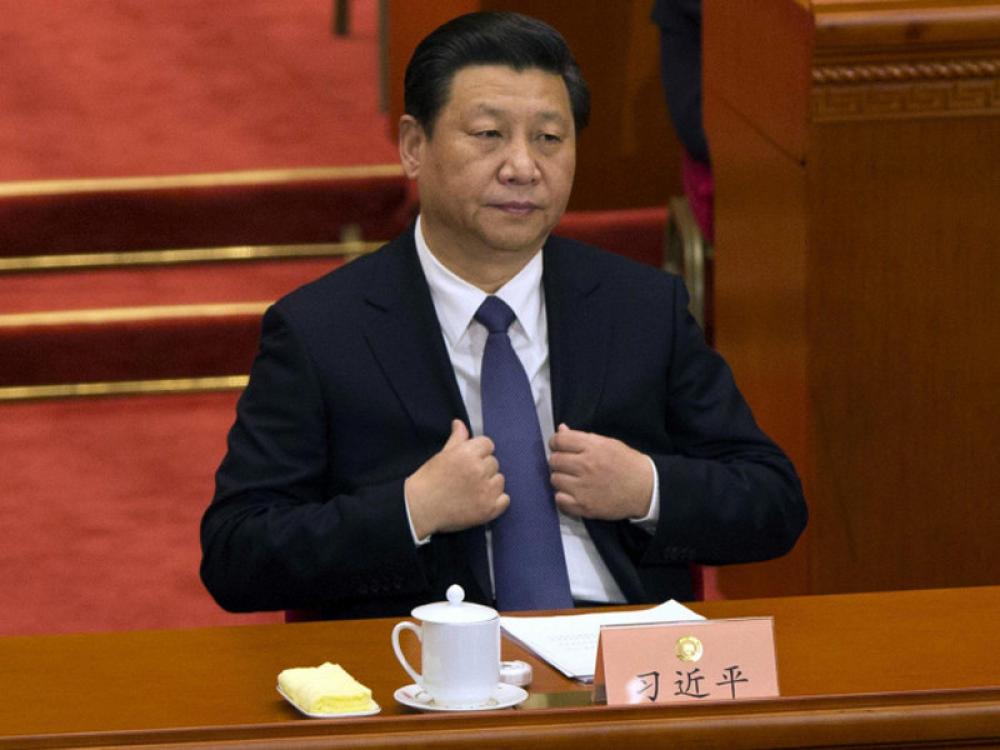 China Protests
It is not just the people's protests inside China over Covid lockdowns that is making news.
The fact that the people, for the first time in decades, are not afraid of making their frustration known and are willing to take to the streets must have alerted the communist government to a future challenge.
The world is aware how the Chinese Communist Party handled such protests the last time they happened, at Tiananmen Square.
The army was called in, in 1989, to brutally quell the students; protest killing and injuring thousands.
That time the Chinese government never cared for the angry reaction of the international community. Because it was then quite insular, secretive, unwilling to open up to anyone.
Today, the scenario is different. China's growth as an economic giant is intertwined with how the world responds to its growth. It saw the negative effects of the world isolating it holding it responsible for the outbreak of the Coronavirus over two years ago.
Its economy slumped not only because of the lockdowns but because countries decided to exit the Chinese market as well.
That is why, the Xi Jinping government is forced to adopt a tolerant attitude towards the people's reaction to its strict zero-Covid policy. The government favoured relaxing some of the strict measures rather than provoke further unrest.
The government is unable to explain why the Covid refuses to exit China event though most of the world has come out of its grip. It has not issued any explanation, either from the government or the scientific community.
There are no signs, whatsoever, of any probe underway in the country.
The situation in China, meanwhile, continues to worsen.
Thousands of new cases are being reported or tested every day.
The real figure may be more. Scores of cities including most areas of capital Beijing are under a lock down. The Xinjiang province that houses millions is a literal jail.
At the ground level, the fact is that people have been confined to their homes for over a 100 days or so.
Their movement is restricted even within their gated compounds. They have problems accessing groceries and medical attention.
People's anger is part of a growing torrent of dissent toward China's lockdowns, which officials insist are necessary to protect people's lives against a virus that, according to the official count, has killed just six people from tens of thousands of symptomatic cases reported in the last six months.
But increasingly, the restrictions – not the virus – are being blamed for heartbreaking deaths that have sparked nationwide outrage on social media, a CNN report says, adding: "Across China, anger and frustration with zero-Covid has reached new heights and led to rare scenes of protest, as local authorities rushed to reintroduce restrictions amid record infections – despite a recent government announcement of a limited easing of some rules.
In the southern city of Guangzhou, some residents revolted against an extended lockdown by tearing down barriers and marching down streets. Similarly, in Zhengzhou this week, workers at the world's biggest iPhone assembly factory clash with 'hazmat-suited' security officers over a delay in bonus payment and chaotic Covid rules.In Chongqing in the southwest, a resident delivered a searing speech criticizing the Covid lockdown on his residential compound.
These acts of defiance echoed an outpouring of discontent online, notably from Chinese football fans – many under some form of lockdown or restrictions – who have only been able to watch from home as tens of thousands of raucous fans pack stadiums at the World Cup in Qatar, according to CNN.
China: Protests erupt against govt's COVID-19 measures, some demand Xi Jinping's resignation
Feeling the heat of the protests, the Chinese government has released a 20-point guideline to limit the disruption of zero-Covid rules on daily life and the economy. It shortened quarantine from 10 to eight days for close contacts of infected people and for inbound travelers. It also scrapped quarantine requirements for secondary contacts, discouraged unnecessary mass testing drives and removed a major restriction on international flights.
The New York Times says President Xi Jinping has "used heavy censorship and severe punishment to silence critics, which makes the public airing of grievances particularly striking". Many Chinese have questioned the need for lockdowns at all. The unrest "underscores the urgent question of how Xi can lead China out of the Covid era".
People are now fearful about their livelihood since zero-Covid has dealt a serious blow to their incomes and has caused job losses. "I don't know how long it will continue to be like this. I can't find hope," said one angry citizen on Douyin, China's version of TikTok. "We haven't had any income for three months - but expenses have not been reduced even by a penny," said another post the Times quoted.
In late October many workers fled the plant amid rising Covid cases and allegations of poor treatment of staff, the BBC reported, saying that their escape "was captured on social media as they rode lorries back to their hometowns elsewhere in the central Chinese province". The firm has since enacted so-called closed loop operations at the plant - keeping it isolated from the wider city of Zhengzhou because of a Covid outbreak there.