Rights
Human Rights/Free Speech/Media
UK govt sued over forced labour import from China's Xinjiang
Just Earth News | @justearthnews | 23 Oct 2022, 02:28 am Print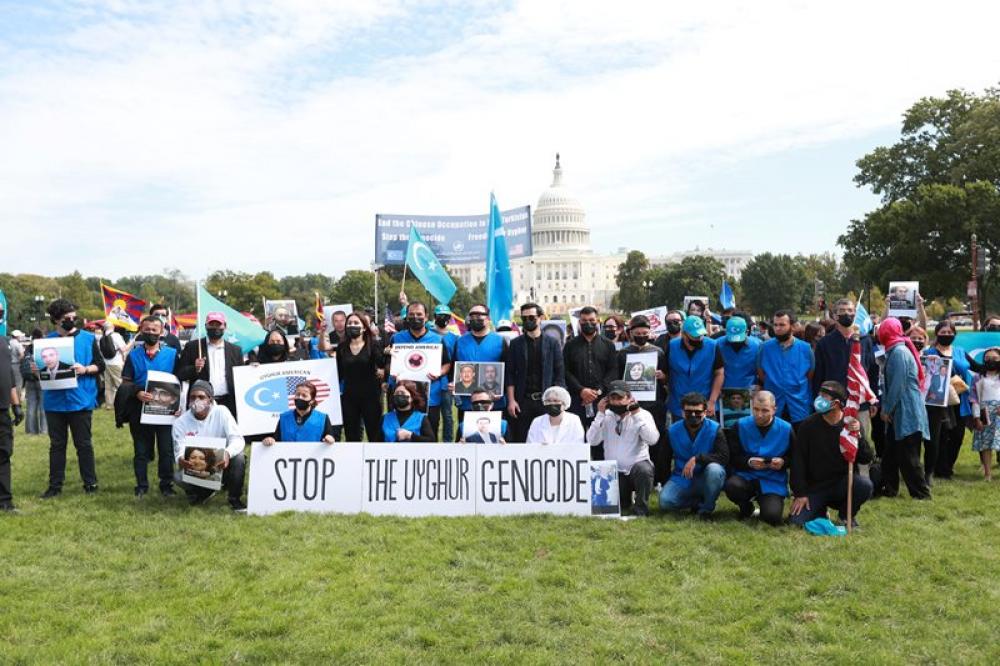 UK | Xinjiang
Representational image by Kuzzat Altay on Unsplash
London: A rights group has claimed in its report that Britain's government will appear in court at the end of October to answer charges it has failed to block products made with forced labor in China's northwestern region of Xinjiang from entering the UK.
The Oct. 25-26 hearing in Britain's High Court follows a suit brought by the Global Legal Action Network (GLAN) — a rights watchdog with offices in the UK and Ireland — and the Munich-based World Uyghur Congress (WUC), both groups said in a joint statement as quoted by Radio Free Asia.
"Customs authorities are failing to live up to their obligations under international law to stop imports of products made in conditions so appalling and coercive they amount to crimes against humanity," GLAN Legal Officer Siobhan Allen was quoted as saying by Radio Free Asia on Oct. 19.
"The time has long [passed] for burying their heads in the sand: the evidence of what is happening in the Uyghur Region is so overwhelming, authorities must take action — now," Allen added.
Forced labor in Xinjiang has been tied to the region's cotton industry, China's largest, which exports textiles and other products to international markets, including in the UK, GLAN and WUC said in their statement.
"For too long, the UK government has allowed the products of Uyghur forced labor to enter British markets," said WUC UK Director Rahima Mahmut, speaking to RFA.
"It is shameful that cotton picked using the modern slavery of my people, within a context of atrocity and genocide, continues to flood this country's supply chains," Mahmut said.
"The Government could take leadership and ban the products of Uyghur forced labor from entering Britain. Instead, they have refused to implement legislation to tackle the crisis," Mahmut added.
"This hearing is a historic opportunity for us to secure accountability on the UK government's inaction, and to strengthen our calls for change."