Rights
Human Rights/Free Speech/Media
Afghanistan: Taliban insurgents suppress women's protest in Kabul
Just Earth News | @justearthnews | 26 May 2022, 09:35 pm Print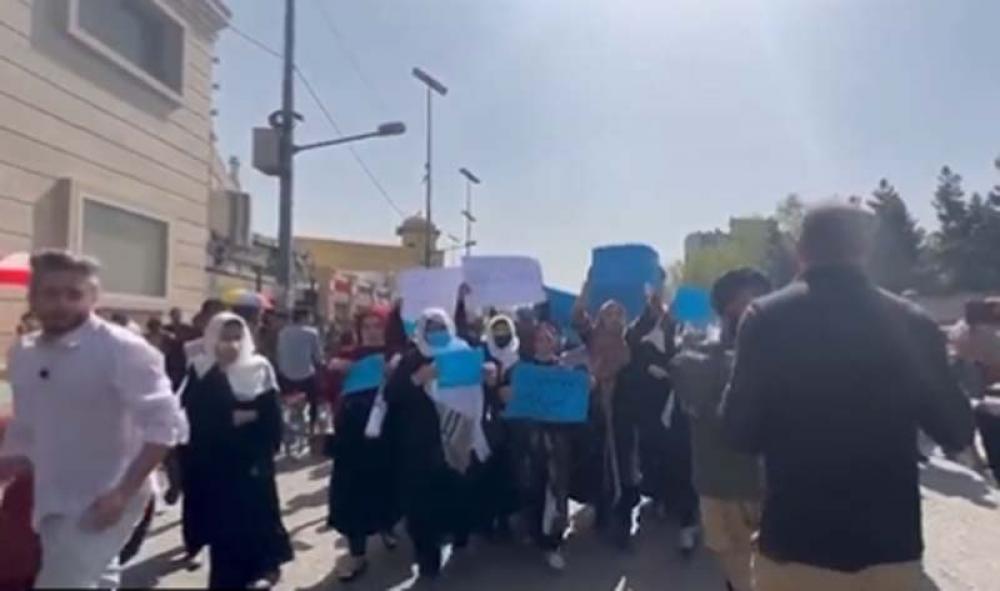 Taliban
Panjshir_Province Twitter page
Kabul: The Taliban rulers of Afghanistan on Thursday suppressed a demonstration by women in Kabul city, media reports said on Friday.
They were demonstrating against the Taliban's decision of not allowing girls from attending schools in the country.
On Thursday, 26th May, a group of women demonstrated in front of Maryam High School (Laisa Maryam) in Kabul chanting the slogan "Bread, work and education", which indicates nine months of deprivation of girls from schools, reports Khaama Press.
The protesters were also seen carrying the message "Education is our Right."
The Taliban are claimed to have come minutes after the protest and used aerial firings and violence to disperse the crowd of demonstrators, reports Khaama Press.
Afghanistan is at a crossroads and the de facto authorities, the Taliban, must pursue a path towards stability and freedom for all citizens, especially women, the UN independent expert on human rights there said in the capital, Kabul, on Thursday.
Special Rapporteur Richard Bennett was speaking to journalists at the end of an 11-day visit to the country.
Mr. Bennett said Afghanistan is facing a plethora of human rights challenges that are having a severe impact on the country's people. However, the Taliban have failed to acknowledge or address the magnitude and gravity of abuses, many of which were committed in their name.