Rights / Gender
Human Rights
Minor Hindu girl from Sindh is latest in Pakistan to be kidnapped, converted and married to Muslim man
Just Earth News | @justearthnews | 19 Jan 2020 Print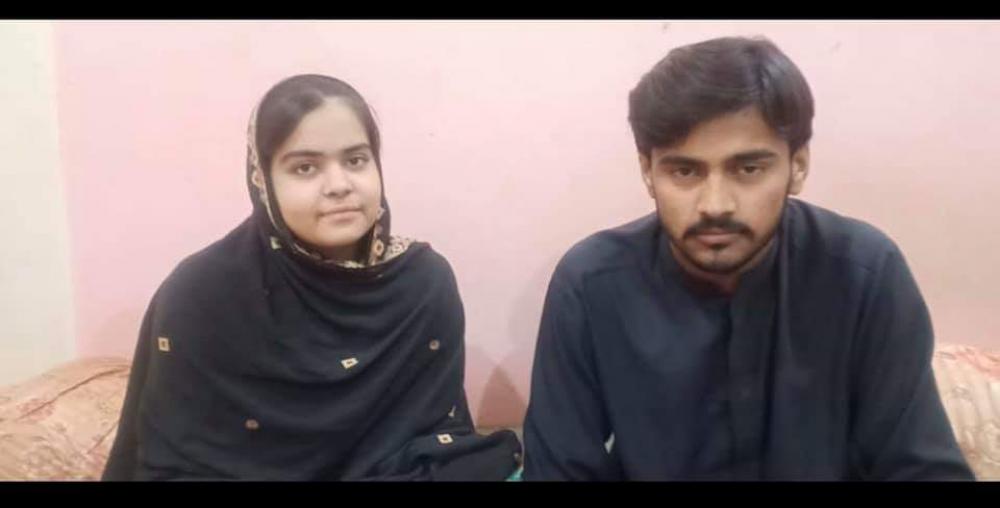 Islamabad: Amid reports of atrocities faced by the minority communities in the South Asian country, another Hindu girl has been allegedly kidnapped and then converted to Islam forcibly in Pakistan. A video of the girl, converted to Islam and sitting beside the Muslim man who allegedly married her, has surfaced online.
She has been married to a man named Ali Raza Machi.
The girl was identified as Mehak Kumari.
She was kidnapped from Jacobabad district in Sindh province on Jan 15, reports said.
The girl, who is the daughter of Vijay Kumar, went missing after she went to school, sources said.
Meanwhile, a video has surfaced online where the girl could be seen converted to Islam and married to the Muslim man.
In the video, she could be seen sitting beside Raza and saying that she converted to Islam on her free will.
"I have converted to Islam on my own free will and my Muslim name now is Aliza," she is quoted as saying in the video.
In the video, she could be seen saying that her age is 18 years.
All Pakistan Hindu Panchayat said it is working very closely on the kidnapping of Mehak Kumari.
"Kidnapper Ali Raza Machi is 28 years old. He was married 2 times earlier. Some time back, he left his first wife. He has 4 children," sources said on the person who kidnapped and married the Hindu girl.
Jacobabad Police team with Panchayat members are at Dera Murad Jamali in a bid to arrest those behind the incident.
"APHP and Jacobabad Panchayat have mutually decided that No FIR has been launched on this case & try to resolve it in a different way," APHP General Secretary Ravi Dawani said in a statement.
"Police are also supporting on this case," he said.
Dawani claimed that the girl was 15 years old.
Representatives from Dargh Amroti Sharif have justified the conversation of a minor Hindu girl Mehak from Jacobabad, sources said.
"Our Hindu community will stage protests against this abduction and forced conversion... across Pakistan," a Hindu community representative told India Today.
"If such issues keep happening, our Hindu community will be forced to leave our homes, our businesses and this country. I call on the chief justice, army chief and prime minister to take the matter of forced conversions of Hindu minor girls in the Parliament and assemblies and give us safety and security so that we can live our lives here with peace," he added.
The incidents of forceful conversion of non-Muslim minor girls in Pakistan are not new as in 2019 a Sikh girl was allegedly abducted and forcefully converted in Pakistan's Nankana Sahib city.
The family of abducted Jagjit Kaur had alleged that she was forced to marry a Muslim man after being converted to Islam.
In a similar episode, a Pakistani Christian girl, who was identified as Huma Masih, was allegedly abducted and then converted to Islam.
Huma was also married to a Muslim man (supposedly a taxi driver) after her conversion.
However, Huma released a statement saying she was not kidnapped and was converted upon her own will and has done 'nikkah' (marriage) on her own will as well.