Rights
Human Rights/Free Speech/Media
Hong Kong witnesses another day of protest as agitators defy ban on march
India Blooms News Service | @indiablooms | 31 Aug 2019 Print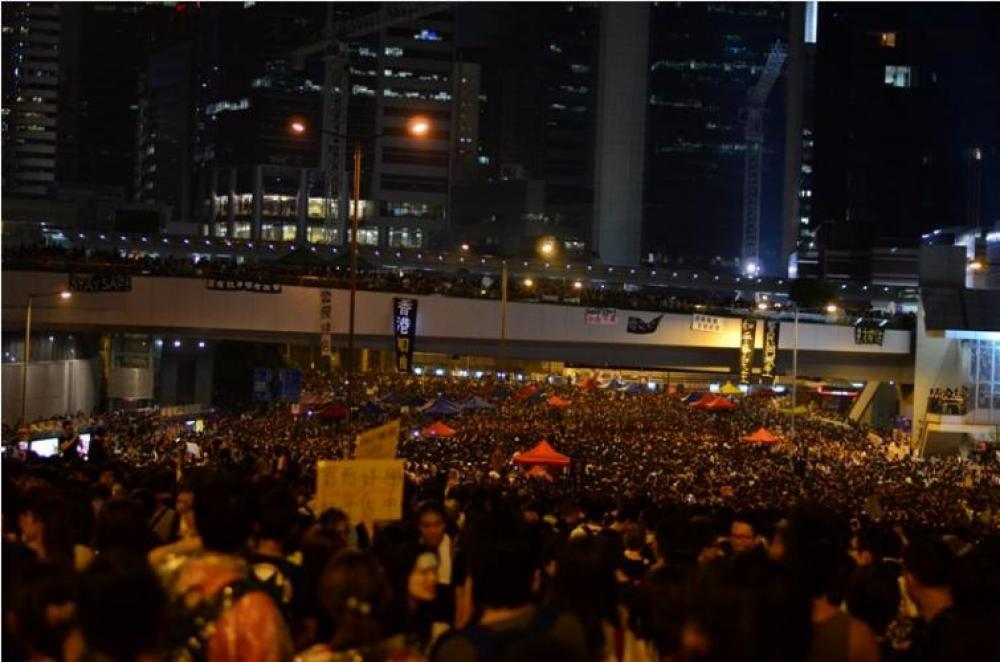 Hong Kong City, Aug 31: Hong Kong witnessed another day of protests on Saturday as thousands of anti-government agitators defied ban and marched through the city, media reports said.
The police reportedly used tear gas and water cannons to disperse the crowd.
Demonstrators lit fires, threw petrol bombs at riot police and attacked the parliament building, reported BBC.
An event to mark five years since Beijing ruled out fully democratic elections was banned by officials and called off by organisers, reported the British media.
Several pro-democracy activists and lawmakers were arrested by the police on Friday.
Hong Kong has been witnessing protests since June over a controversial extradition bill.
The bill has now been suspended.
The anti-government rallies are still taking place in the city for the past few weeks as they have now evolved into a broader pro-democracy movement demanding democratic reform and an investigation into alleged police brutality.
Protests have also taken place at the Hong Kong International Airport and other tourist spots in the city.
The protests are a big challenge to Chinese President Xi Jinping who assumed power seven years ago.
The protesters say they are fighting to preserve the "one country, two systems" arrangement and a promise of freedom under which Hong Kong was returned to China as a specially administered region by the British in 1997.
The bill would have allowed criminal suspects to be sent to mainland China for trial if it would have been passed.