Ban urges UN system to bolster support for indigenous peoples, as annual forum concludes
Just Earth News 21 May 2016, 05:09 pm Print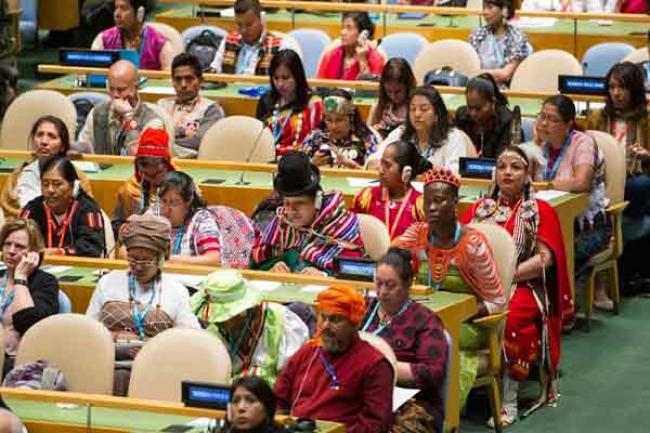 New York, May 21(Just Earth News):Much has been achieved to improve the rights of indigenous peoples, but conflicts on their lands and territories, and the lack of inclusion of their voices in peace processes, remain a challenge, the United Nations Secretary-General Ban Ki-moon said on Friday at the closing of a two-week forum.
"I call on all Member States, on indigenous peoples and the entire UN system to work together to address these and other serious concerns," said Ban in his last speech to the Permanent Forum on Indigenous Issues.

The Forum's 15th session opened at UN Headquarters in New York on 9 May. He recalled that in September 2007, Member States adopted the UN Declaration on the Rights of Indigenous Peoples, and in 2014, the UN convened the 2014 World Conference on Indigenous Peoples.

Stressing that indigenous peoples are firmly on the UN agenda, and they were fully engaged in negotiations for the 2030 Agenda for Sustainable Development and the Paris Agreement on climate change, it is now crucial that they also participate in and contribute to implementation and follow-up.

Ban urged indigenous peoples to remain engaged and actively participate in the process initiated by the President of the General Assembly to enable their representation in meetings of relevant UN bodies.

He pledged that UN will continue to integrate the rights of indigenous peoples into international human rights and development agendas, promote the integration of their rights in policies and programmes at all levels, and, with their help, ensure that the vision of the Declaration becomes a reality.