Conflict
Crisis/Conflict/Terrorism
Afghanistan: Video emerges where Taliban insurgents can be seen celebrating with severed head of soldier
Just Earth News | @justearthnews | 12 Sep 2021, 01:15 pm Print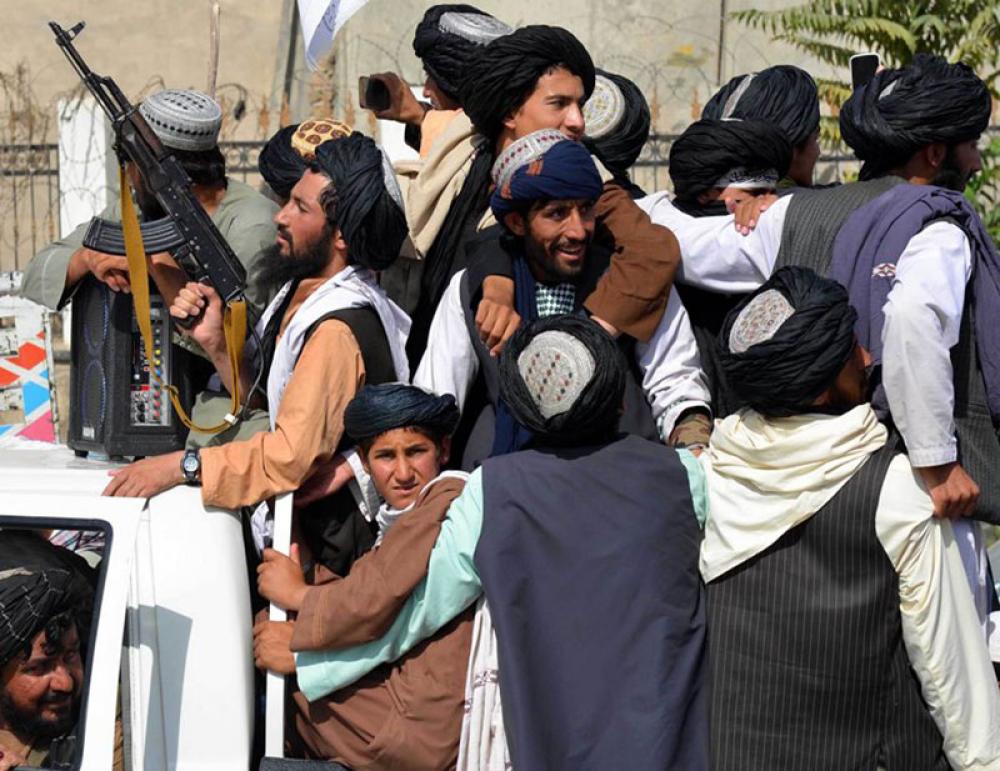 Taliban barbarism
Kabul: A barbaric video has emerged where Taliban insurgents could be seen celebrating with the severed head of an Afghan soldier.
According to reports, the video was uploaded in a private Taliban chat room.
The 36-second video, which was obtained by the Washington Examiner, was posted a week ago. It's unclear when it was made, but on Aug. 17, Taliban leaders promised amnesty for government workers and protection for women.
In the video, six Taliban fighters surround the soldier, lying on his back in the desert with his head atop his chest. Five of the men are carrying rifles, and a sixth is holding two bloody knives in one hand. A seventh person is filming the event, reports Washington Examiner.
"I would like to assure the international community, including the United States, that nobody will be harmed," Taliban spokesman Zabihullah Mujahid was quoted as saying by the newspaper. "We don't want any internal or external enemies."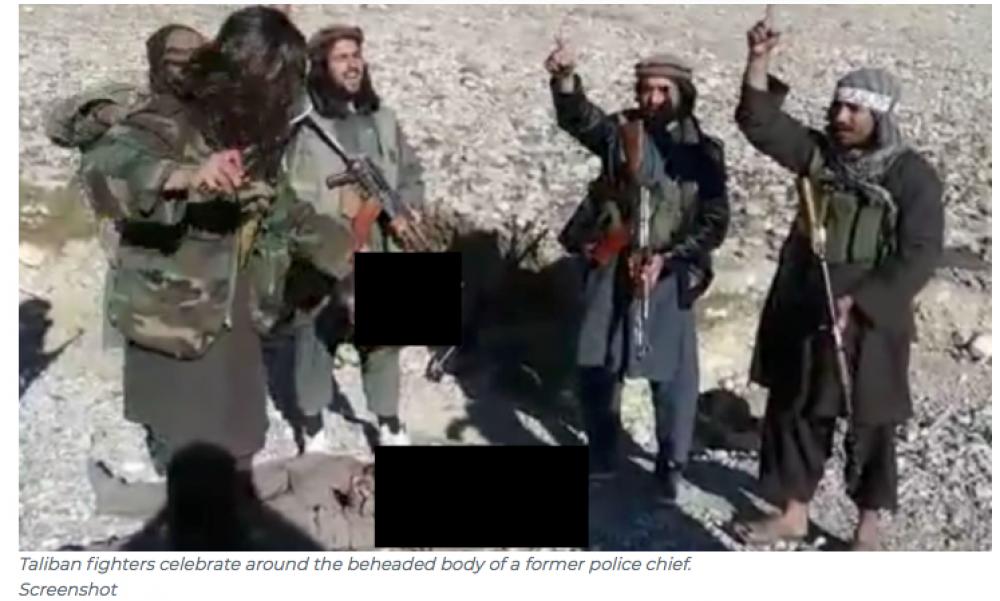 The knife-wielding assailant, apparently the group's leader, is seen raising his weapons in the air. In a translation from Pashto provided to the Washington Examiner by a U.S. military source, the men are heard chanting, "Mujaheddin!"
Then they shout: "God is great and long life to Ameer ul momeneen Mullah Haybat Uallah Akhunzada!"
Afghan security consultant Nasser Von Waziri, who worked with government agencies across the country while Americans were stationed there, described the incident to the newspaper as 'barbaric'.
"A terrorist is always a terrorist," he said.
Brig. Gen. Don Bolduc, who oversaw the police and army training as Special Ops commander, said he was saddened and sickened by the video.
"This is what we are going to be dealing with. These are the kind of people the Biden administration has decided to deal with and turn an entire country over to," he told the Washington Examiner. "These people commit crimes against humanity that pale in comparison to other groups in history. Some of their torture methods are to skin a person alive."