Conflict
Crisis/Conflict/Terrorism
China promised to maintain embassy in Kabul, increase humanitarian aid, says Taliban
Just Earth News | @justearthnews | 03 Sep 2021, 01:32 pm Print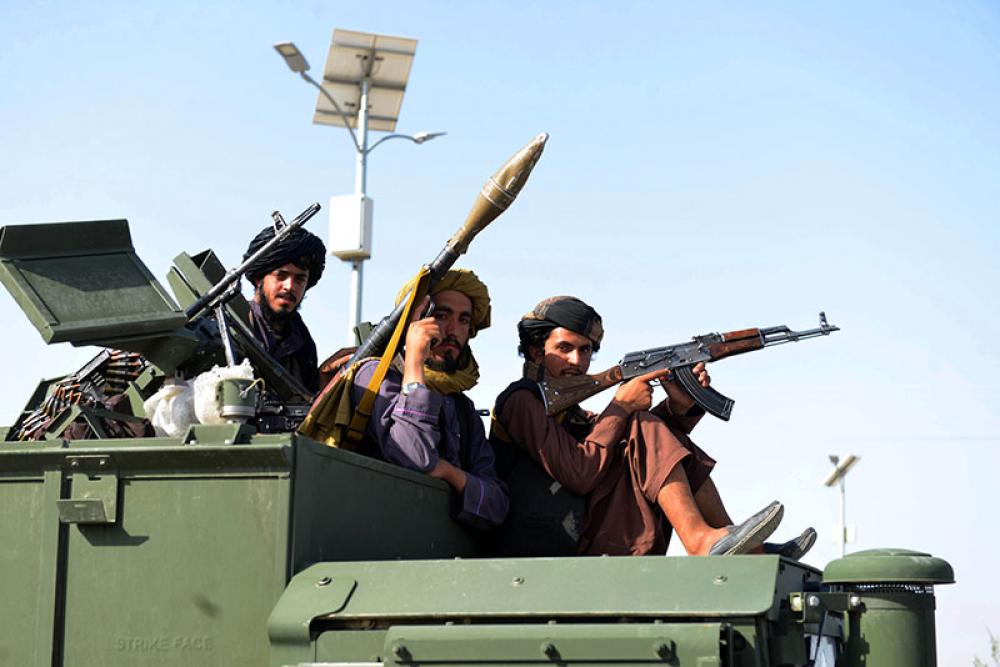 China
Abdul Salam Hanafi, a member of the Taliban's political office in Doha, Qatar, "held a phone conversation with Wu Jianghao, Deputy Foreign Minister of the People's Republic of China," spokesman Suhail Shaheen tweeted, reported AFP
"The Chinese Deputy Foreign Minister said that they would maintain their embassy in Kabul, adding our relations would beef up as compared to the past. Afghanistan can play an important role in the security and development of the region," he said.
"China will also continue and increase its humanitarian assistance especially for the treatment of covid-19," the spokesman continued.
Beijing has not confirmed this so far, the report said.
While much of the world has taken a wait-and-watch approach, China has continued to say that the Taliban appear to be more clear-headed and rational.
China has repeatedly criticised what it terms a hasty and ill-planned withdrawal from Afghanistan by the United States, which allowed the Taliban to take power in the country after a gap of 21 years.
Despite this criticism, China is seeing the Taliban's resurgence as an opportunity to use it as a ground for its expansionist motives.
"We need to watch China because I think you are going to see China make a move for Bagram Air Force Base. I think they are also making a move in Afghanistan and trying to use Pakistan to get stronger to go against India. So, we have got a lot of issues," former US envoy to UN, Nikki Haley was quoted as saying by news agency PTI, as she warned against the catastrophic consequences of drawdown of US forces from Afghanistan.
However, Beijing has its own doubts about building ties with the Islamist group as it remains cautious about the Taliban giving support to Muslim-minority Uyghur separatists in the bordering region of Xinjiang.
A stable and cooperative regime in Afghanistan, whether or not democratic, is beneficial for China because of multiple reasons.
It will help in the expansion of China's overseas infrastructure drive, like its Belt and Road Initiative (BRI), and also cut off any scope of support for a possible uprising of Uyghur Muslims from the Taliban, who are looking up to China as a crucial source of investment and economic support.
On Friday, China said Afghanistan under the Taliban will deliver a good environment for foreign investors.
China is particularly excited about the extension of its $60 billion China Pakistan Economic Corridor (CPEC) under its tripartite diplomatic initiative with the inclusion of Afghanistan.
The plan did not see much progress under Ashraf Ghani-led government in Kabul due to differences over Pakistan's support to the Taliban terrorists.
"Afghan Taliban believes that the BRI is good for development and prosperity in Afghanistan and the broader region," Chinese Foreign Ministry spokesperson Wang Wenbin told a media briefing on Friday
The AFP report said citing experts that China is eyeing Afghanistan's vast copper and lithium mines but the perilous security situation there means immediate investments are unlikely.