Well-known writers, including John Grisham file class-action suit against OpenAI
Just Earth News | @justearthnews | 22 Sep 2023, 05:51 am Print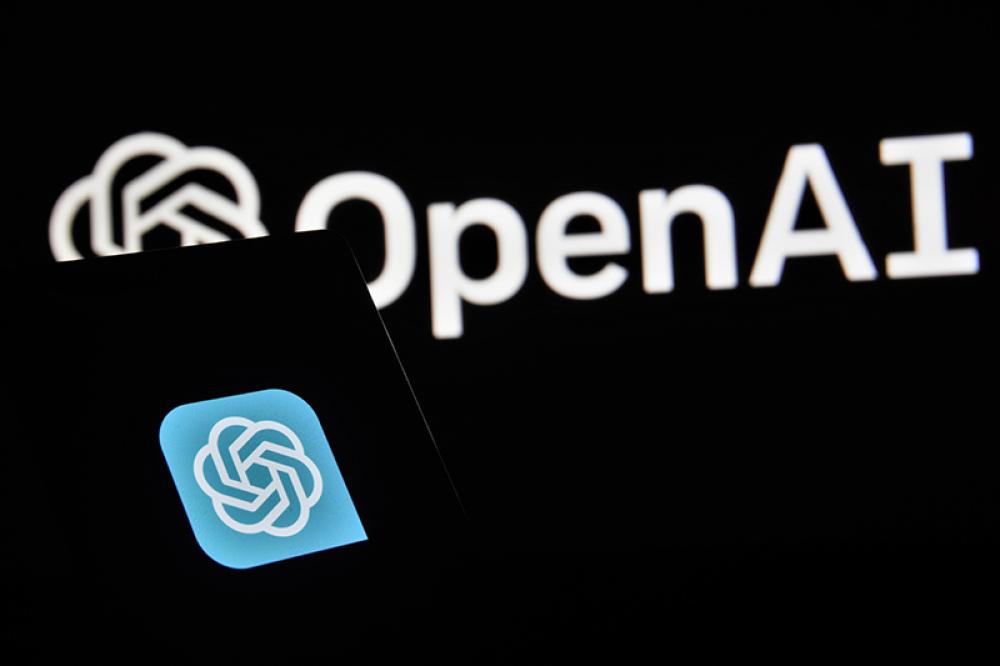 Open AI
A number of popular writers join the Authors Guild in filing a class-action suit against OpenAI where they allege the company's technology is illegally using their copyrighted work.
A number of popular writers, including John Grisham, have joined the Authors Guild in filing a class-action suit against OpenAI where they alleged the company's technology is illegally using their copyrighted work.
San Francisco-based startup Open AI has created AI chatbot ChatGPT.
According to reports, the complaint claims that OpenAI is copying famous works in acts of "flagrant and harmful" copyright infringement and even feeding manuscripts into algorithms to help train systems on how to create more human-like text responses.
George R.R. Martin, Jodi Picoult, John Grisham and Jonathan Franzen are among the 17 prominent authors who joined the suit led by the Authors Guild, a professional organization that protects writers' rights, reported CNN.
The suit has been filed in the Southern District of New York.
The suit alleges that OpenAI's models directly harm writers' abilities to make a living wage, as the technology generates texts that writers could be paid to pen, as well as uses copyrighted material to create copycat work, reported CNN.
The Authors Guild said it organized the lawsuit after witnessing first-hand the harm and existential threat to the author profession wrought by the unlicensed use of books to create large language models that generate texts.
According to the Guild's latest author income survey, the median full-time author income in 2022 was just barely over $20,000, including book and other author-related activities. While 10 percent of authors earn far above the median, half earn even less.
Generative AI threatens to decimate the author profession.
The council of the Authors Guild and the board of the Authors Guild Foundation voted unanimously (with abstentions) to file the suit because of the profound unfairness and danger of using copyrighted books to develop commercial AI machines without permission or payment.
Maya Shanbhag Lang, president of the Authors Guild and a class representative, stated, "The Authors Guild serves to protect the literary landscape and the profession of writing. This case is merely the beginning of our battle to defend authors from theft by OpenAI and other generative AI. As the oldest and largest organization of writers, with nearly 14,000 members, the Guild is uniquely positioned to represent authors' rights. Our membership is diverse and passionate. Our staff, which includes a formidable legal team, has expertise in copyright law. This is all to say: We do not bring this suit lightly. We are here to fight."
The complaint draws attention to the fact that the plaintiffs' books were downloaded from pirate ebook repositories and then copied into the fabric of GPT 3.5 and GPT 4 which power ChatGPT and thousands of applications and enterprise uses—from which OpenAI expects to earn many billions. These "professionally authored, edited, and published books" are "an especially important source of LLM 'training' data," as the complaint states, because they allow GPT to provide better, more commercial outputs.
GPT is already being used to generate books that mimic human authors' work, such as the recent attempt to generate volumes 6 and 7 of plaintiff George R.R. Martin's Game of Thrones series A Song of Ice and Fire, as well as the numerous AI-generated books that have been posted on Amazon that attempt to pass themselves off as human-generated and seek to profit off a human author's hard-earned reputation.
Authors Guild CEO Mary Rasenberger said, "It is imperative that we stop this theft in its tracks or we will destroy our incredible literary culture, which feeds many other creative industries in the U.S. Great books are generally written by those who spend their careers and, indeed, their lives, learning and perfecting their crafts."
"To preserve our literature, authors must have the ability to control if and how their works are used by generative AI. The various GPT models and other current generative AI machines can only generate material that is derivative of what came before it. They copy sentence structure, voice, storytelling, and context from books and other ingested texts," Rasenberger said.
Rasenberger said: "The outputs are mere remixes without the addition of any human voice. Regurgitated culture is no replacement for human art."
Fiction writers are not the only ones being hurt, however. Nonfiction writers are also being robbed of their work. In August, Jane Friedman posted a thread on social media about how there were books listed on Amazon with her byline, when she had not in fact authored them. These books were then listed on Goodreads as well, under her author profile. She worked with the Authors Guild to get these books removed. Misappropriating authors' names to sell scam books though Kindle and Goodreads is not new, but has gotten worse with the advent of AI-generated content.
Class representative Jonathan Franzen stated, "Generative AI is a vast new field for Silicon Valley's longstanding exploitation of content providers. Authors should have the right to decide when their works are used to 'train' AI. If they choose to opt in, they should be appropriately compensated."