Japanese Buddhist body says only Tibetans can decide Dalai Lama's successor
Just Earth News | @justearthnews | 30 Jan 2023, 04:56 am Print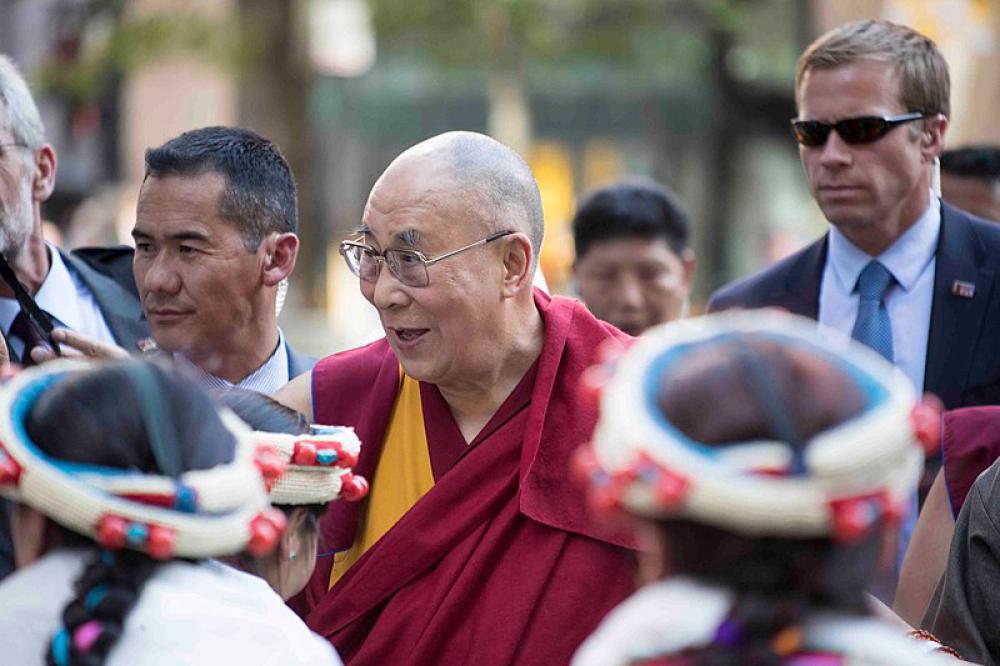 Image Credit: File photo by Diplomatic Security Service/US Dept of State via Wikimedia Commons
Dharamshala: Representatives of the Japanese Buddhist Conference for World Federation have condemned China's interference in determining the successor of Tibetan Buddhist leader Dalai Lama.
The delegation in a letter to the Office of Tibet, Japan stated that only Tibetans will decide the next successor of the 14th Dalai Lama based on their culture and history, reports Phayul.
Earlier, the same body strongly criticized China's constant interference in Tibet's religious and spiritual issues, and called for respect for the religious and cultural rights of the Tibetan people.
Over the past few years, JBCWF has been actively engaging with Tibet's rights group in raising awareness about religious oppression inside Tibet by advocating for religious rights and freedom of the Tibetan people while also promoting the Dalai Lama's message of peace in resolving Tibet's issues through dialogue and non-violent means.
In their statement Reverend Mizutani Eikan, the Secretary General of Japan Buddhist Conference for World Federation said, "His Holiness, the 14th Dalai Lama turned 87 years on July 6, 2022. The issue of his future successor is gradually gaining attention all over the world. We, the monks of Japan, believe Tibetan people must decide upon the next successor based on their Tibetan culture and history."
"It is of utmost importance for the Japan Buddhist Federation to highlight the issue of succession of his Holiness the Dalai Lama as Tibet's rich culture and religion is on the threshold of destruction under China's occupation of the land," the statement read as quoted by Phayul.