Apple sues Israeli tech firm behind Pegasus spyware for 'targeting' its users
Just Earth News | @justearthnews | 23 Nov 2021, 03:41 pm Print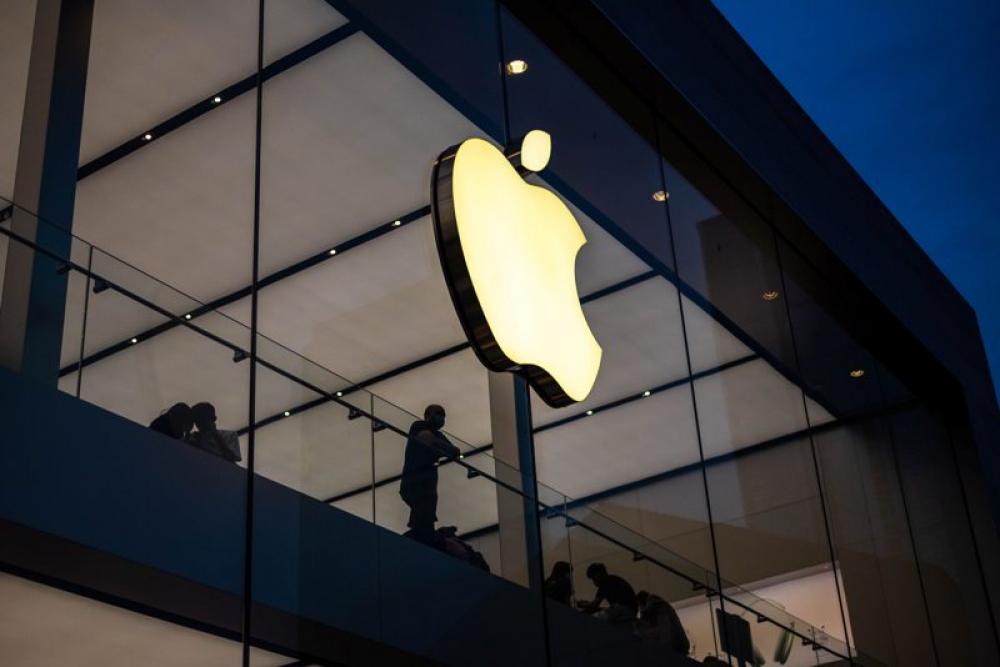 Apple | Pegasus
Representational image by Bangyu Wang on Unsplash
California, US (JEN): American tech giant Apple has sued Israel-based NSO Group over its Pegasus spyware that "specifically targeted iPhone users for surveillance", according to reports.
Releasing a statement on Tuesday, Apple has also sought to permanently block the Israeli tech firm from using any of its devices, softwares or services in future.
"Apple today filed a lawsuit against NSO Group and its parent company to hold it accountable for the surveillance and targeting of Apple users. The complaint provides new information on how NSO Group infected victims' devices with its Pegasus spyware," Apple said in the statement.
"To prevent further abuse and harm to its users, Apple is also seeking a permanent injunction to ban NSO Group from using any Apple software, services, or devices," it added.
Software giants who have seen the commercial malware targeting their users should look at this as a template for imposing consequences on this predatory industry.

The "business" of human-rights-violations-as-a-service must be stamped out—before it grows.https://t.co/k1McmDv4Dm pic.twitter.com/EagB3FLjI8

— Edward Snowden (@Snowden) November 23, 2021
The California-based tech company alleged NSO Group has created "sophisticated and state-sponsored surveillance technology" that allows its highly targeted spyware to surveil its victims.
"These attacks are only aimed at a very small number of users, and they impact people across multiple platforms, including iOS and Android," the Apple statement read.
"Researchers and journalists have publicly documented a history of this spyware being abused to target journalists, activists, dissidents, academics, and government officials," the statement added.
Talking on the matter, Apple's senior vice president of Software Engineering, Craig Federighi, said, "State-sponsored actors like the NSO Group spend millions of dollars on sophisticated surveillance technologies without effective accountability. That needs to change."
Explaining the NSO Group's FORCEDENTRY (also capitalized as ForcedEntry which is a security exploit allegedly developed by NSO Group to deploy their Pegasus spyware) Exploit, Apple said in its statement: "NSO Group and its clients devote the immense resources and capabilities of nation-states to conduct highly targeted cyberattacks, allowing them to access the microphone, camera, and other sensitive data on Apple and Android devices."
"To deliver FORCEDENTRY to Apple devices, attackers created Apple IDs to send malicious data to a victim's device — allowing NSO Group or its clients to deliver and install Pegasus spyware without a victim's knowledge. Though misused to deliver FORCEDENTRY, Apple servers were not hacked or compromised in the attacks," the statement read.
However, no reaction has been received from the Israel-based tech company yet in this regard.
The existence of NSO Group's Pegasus spyware was revealed earlier this year, and in addition to Israel, governments of Azerbaijan, Bahrain, Kazakhstan, Mexico, Morocco, Rwanda, Saudi Arabia, Hungary, India, and the United Arab Emirates (UAE) have been accused of its use for surveillance.
Due to the revelations, the Israeli tech company was added to the US government blacklist in October, cutting off its access to American investors.
According to latest developments, NSO Group is currently facing a $500 million default after its credit rating was downgraded on Monday.