Hong Kong seek arrest of six fleeing pro-democracy activists
Just Earth News | @justearthnews | 01 Aug 2020 Print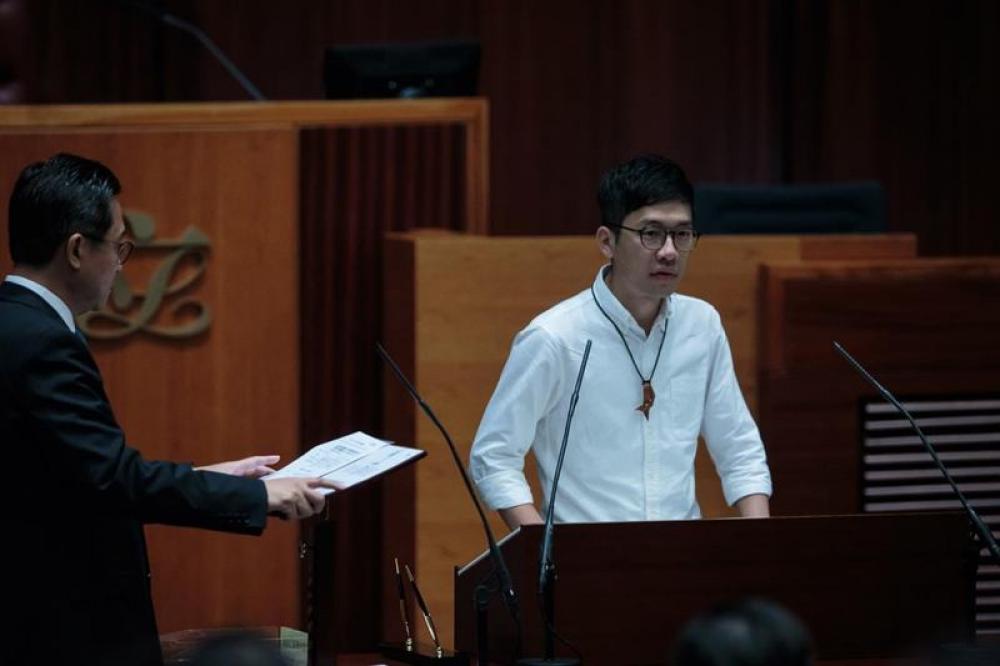 Hong Kong: Authorities in Hong Kong are seeking the arrest of six pro-democracy activists who have fled the Chinese territory, media reports said.
Among the six are US citizen Samuel Chu, former UK's Hong Kong consulate staff Simon Cheng and prominent pro-democracy activist Nathan Law.
Law, who fled the region just days after China secretly drafted and introduced the new controversial national security law, is reportedly in the United Kingdom.
4. I was prepared when I left Hong Kong to be in exile; but this becoming a reality still disappoints, incapacitates, and frightens me. Indeed who can enjoy freedom from fear in the face of China's powerful political machine? What we can choose is how to respond to this fear.

— Nathan Law ç¾…å† è° 😷 (@nathanlawkc) July 31, 2020
He has vowed to continue the fight from foreign shores.
8. At the same time, I hereby reiterate: My advocacy work overseas is conducted in my own personal capacity, without any collaboration with others. Since leaving Hong Kong, I have also stopped contacting members of my family. From now on I'll sever my relationship with them.

— Nathan Law ç¾…å† è° 😷 (@nathanlawkc) July 31, 2020
According to Chinese state TV, the six "troublemakers" are wanted for flouting the new law imposed by Beijing.
The development comes after the Hong Kong government on Friday delayed the legislative elections- scheduled for September- by a year.
Even though the government said the move was considered due to the ongoing Covid-19 pandemic, opposition and the White House said it was done to undermine democracy.
On June 30, another prominent activist, Joshua Wong, took to Twitter to inform that his candidature in the elections was disqualified.
"Few minutes ago, I was just disqualified from running in the upcoming LegCo election in #Hongkong, even though I got the highest vote share in the primary, w/ 30000+ votes obtained," part of Wong's tweet read.
According to the government, a candidate will not be allowed to contest the elections if he or she indulges in promoting or advocating Hong Kong's independence; wanted foreign powers or government to intervene in the region's politics; protested against Beijing.
Speaking about Chinese torture, Cheng, who was granted political asylum in the UK, said he was breaten and forced to sign false confession by authorities in Beijing after they nabbed him while he was on a buisness trip to the mainland last August.
"The totalitarian regime now criminalises me, and I would take that not as a shame but an honour," Cheng told the BBC.
Samuel Chu, who runs the Washington DC-based Hong Kong Democracy Council, told the outlet, "I might be the first non-Chinese citizen to be targeted, but I will not be the last. If I am targeted, any American and any citizen of any nation who speaks out for Hong Kong can, and will be, too."
The other three people in the list are Ray Wong, who is presently in the UK; Lau Hong; and Wayne Chan. Chan's location is undisclosed.