Pakistan reactivates Taliban terror to launch attacks in India's Kashmir: Reports
Just Earth News | @justearthnews | 18 Apr 2020 Print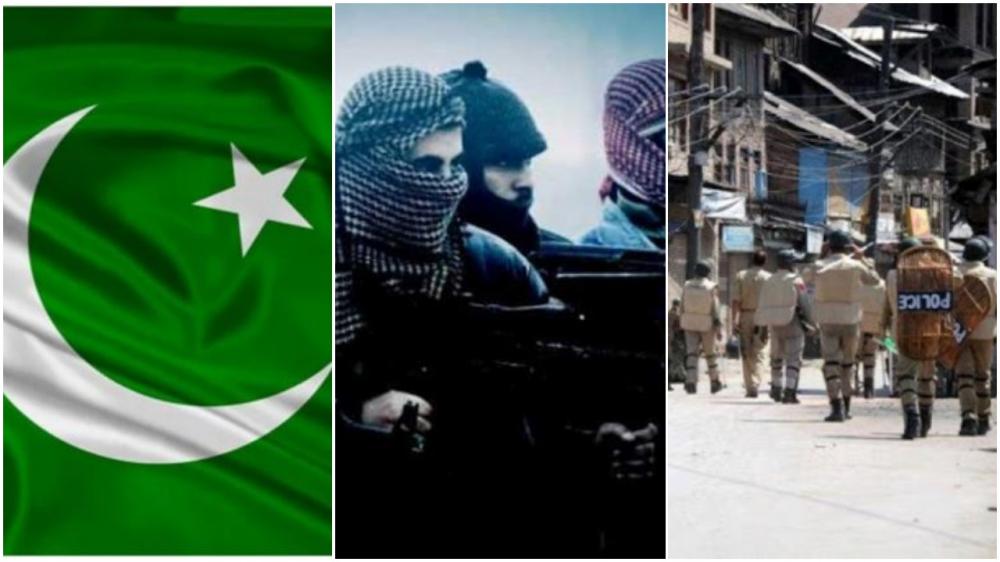 Islamabad: Pakistan has reactivated Taliban terror camps, which are situated at Afghanistan-Pakistan border, to launch attacks in Kashmir region of India, media reports said.
A Jaish-e-Mohmmad (JeM) terrorist held by Afghanistan's security forces revealed Pakistan's plan to launch massive attacks in Kashmir as well as on Indian assets in Afghanistan, reported Zee News.
The captured terrorist was given arms training in Pakistan for four months and sent to Afghanistan to carry out attacks, repored the Indian news channel.
Meanwhile, Indian security agencies are assessing the current situation, media reports said.
"Pakistan's ISI is trying to infiltrate Taliban into Kashmir. Most of the Taliban terrorists are war veterans. There are also reports about the presence of JeM terrorists at launch pads near Line of Control. Some of them also trained in Taliban camps," an officer working in the Indian security establishment told Zee News.
"ISI is playing its old game but better than before. Unlike in the past when ISI didn't hide its military role inside Afghanistan, now they are projecting that they are changed now. This is to placate the Americans. However, Afghan NDS has been unexpectedly putting up a strong fight against ISI design to colonize Afghanistan," said another official to the Indian news channel.
Kashmiri terrorist who disappeared 25 yrs ago caught with Kabul Gurudwara attacker:
Meanwhile, the Apr 4 raid by Afghanistan's National Directorate of Security (NDS), in which the Islamic State Khorasan Province chief was arrested for the Mar 25 Kabul Gurudwara attack, also netted the chief recruiter of the Islamic State Jammu & Kashmir Aijaz Ahangar, 25 years after he had vanished from the valley, said a Hindustan Times report.
The NDS did not identify Ahangar at first, as it was focussed on Aslam Farooqi, who had taken responsibility of Kabul Gurudwara attack, which had killed 25 people, the report said.
Ahangar managed to hide his identity in the early rounds of questioning. The investigators did not suspect when he identified himself as one Ali Mohammed from Islamabad, it said.
In the mid-nineties, Ahangar was jailed for terror links, but was later released. He then disappeared from Kashmir. This was some twenty-five years ago, it added.
The HT report said the counter-terror officials both in India and Afghanistan were surprised at the discovery. The interrogators were able to unmask his true identity during the course of investigation but the series of events that led to the revelation was not known, added the report.
Ahangar went to Pakistan via Bangladesh, avoiding the more risky LoC, indicating his connection with Pakistani extremists, a counter-terror official said, stated the report.
He was settled in Islambad by Pakistan's Inter Services Intelligence and later joined Al Qaeda briefly. Finally, he joined Islamic State Khorasan Province.