Covid-19 ravages USA's Texas : Over 10,000 hospitalised in less than a week as Guv prohibits mandates for wearing masks, vaccination
Just Earth News | @justearthnews | 14 Aug 2021, 09:38 am Print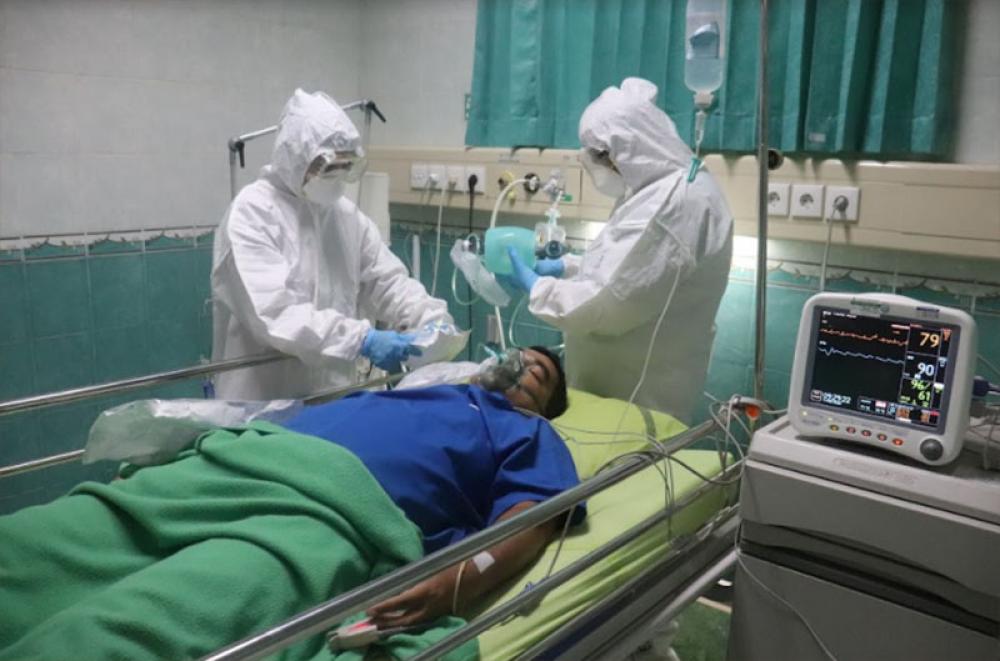 Texas | Covid19
Representative image (Credit: Mufid Majnun for Unsplash)
USA's Texas is in the midst of an unprecedented health crisis as major cities - Houston, Austin and San Antonio - witness nearly overflowing hospitals and intensive care units with thousands infected by the Delta variant of coronavirus admitted in the healthcare facilities in a week.
More than 10,000 Texans have been admitted to hospitals this week and at least 53 hospitals were at maximum capacity in their intensive care units, according to a New York Times report.
A top health official in Harris County, which includes Houston, has already warned the state legislators that the coronavirus situation is going to get worse and "there is no way the region is going to be able to handle this".
Texas is reporting on an average about 12,400 new cases a day, almost double the number of cases seen just two weeks ago, according to a New York Times database.
The tremendous rise comes as nearly one in five U.S. hospitals with ICU, or 583 hospitals in all, recently reported that at least 95 percent of their I.C.U. beds were full, the report said.
The highly contagious Delta variant has left health workers worried that it might test the capacity of health systems.
In the south, the rapid increase in the cases have overtaken Hospitals in New Orleans, Jackson, Miss., Miami and Huntsville, Ala., this week, as well, the NYT report informed.
Texas is one of the many states struggling with dangerous surges fuelled by the Delta variant, which the White House recently termed "as contagious as the chickenpox".
Earlier this summer, cases jumped in Florida, Louisiana and Arkansas just like most of the patients hospitalised in Texas are not inoculated, state officials said.
The sudden surge in infections has redirected national attention on the importance of wearing masks and comes as the Texas governor, Greg Abbott, refuses to budge from his stand to enact any statewide directives requiring masks while also stopping local officials from enforcing such rules in communities, according to the NYT report.
The impact of his decision has been reflected in shooting coronavirus cases and overflowing hospitals and to manage the mayhem Abbot has appealed this week to health care workers from other states to travel to Texas and help control the situation.
In the Houston area, some hospitals have to construct tents to accommodate coronavirus patients who need critical medical care as hospital facilities have reached full capacity.
"The fact that we're having to construct the tents shows that the system in general is not prepared," Amanda Callaway, associate administrator for Harris Health System, which oversees the two hospitals in the Houston area that is overflowing, was quoted as saying by NYT.
Apart from the tents, patients are also undergoing treatment in waiting rooms as all beds in the hospitals are full, adding that at least 90 percent of the coronavirus patients are unvaccinated.
The Centers for Disease Control and Prevention reversed course and recommended that both vaccinated and unvaccinated people wear masks indoors in high-risk areas but Abbott, like governors in Florida and elsewhere across the South, maintained his position against wearing masks.
He issued an executive order prohibiting local governments from mandating vaccines and prohibiting districts from enforcing masks.
However, local officials in some of the largest cities of Texas decided to overlook Abbott's order and issued new mandates for masks citing rapid spread of the virus and too-low vaccination rates.
In Texas 56 per cent of those 18 and above are fully vaccinated which means a large 44 per cent has not been vaccinated.
The report said just a little less than 240 children were hospitalized on Tuesday, according to the Texas Department of Health Services.
These figures forced US President Joe Biden to explore if the Federal government has the authority to intervene in state laws issued by Abbott.
The Austin administration had to warn the people about the grim situation as hospitals were full with no beds available and staff overstrained to treat the sick.
The Children's hospital of San Antonio saw an increase in sick children being brought to the hospital with severe symptoms of coronavirus including high fever, chills, shortness of breath and cough.
Many children were brought in with unrelated symptoms but tested positive for the virus.
Children as young as 2 months and 6 months are infected and hospitalised with severe symptoms of coronavirus infection.