As daily caseload in US avg above 100,000, Fauci warns more suffering amid vaccine hesitancy
Just Earth News | @justearthnews | 08 Aug 2021, 09:33 am Print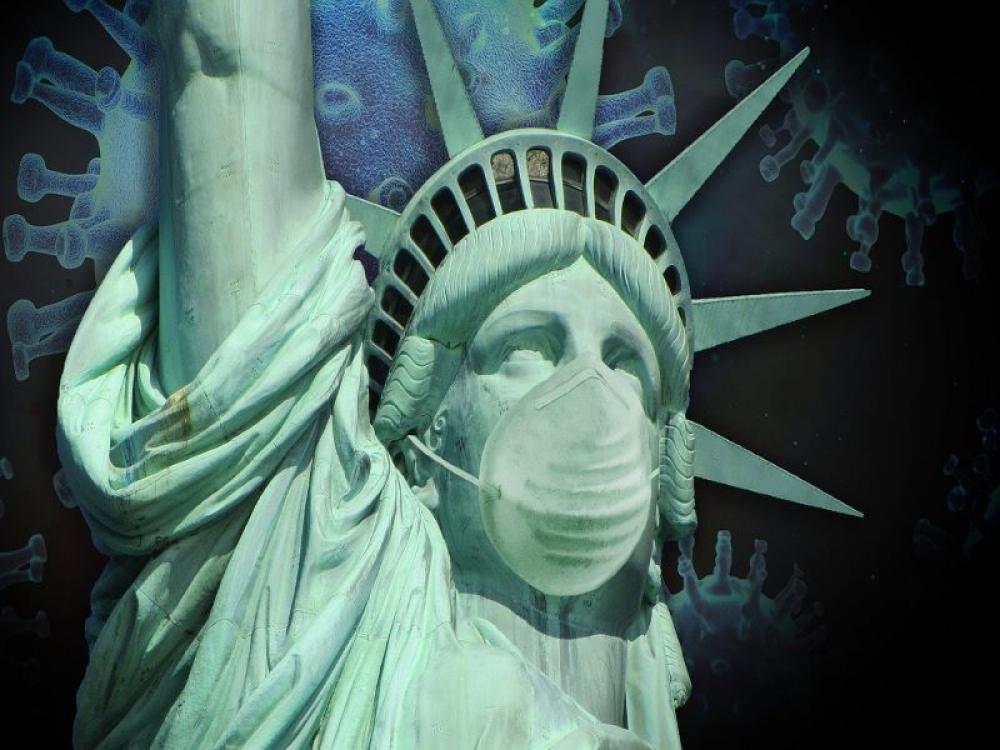 Covid-19 | US
Baltimore: White House's chief medical adviser and top infectious disease expert Dr Anthony Fauci has warned "more pain and suffering" as daily caseload in the US is averaging over 100,000, mainly due to the highly transmissible Delta variant and sizable number of people choosing not to get vaccinated, according to media reports.
Fauci termed the surge in infections "an outbreak of the unvaccinated" and once more appealed to the Americans to get vaccinated.
The daily caseload in the US had risen to 100,000 in November, nine months after the outbreak of the pandemic, before peaking to 2,50,000 cases per day.
The cases gradually dipped by June averaging about 11,000 per day, but it took only about six weeks to go back above 100,000, though 70 per cent of the US population has been vaccinated.
The virus is spreading fast among the unvaccinated population, especially in the south, where the hospitals are overrun by the infected patients seeking critical treatment, according to an AP report.
Health officials have expressed fear that the coronavirus cases could soar several times the current number if people do not get vaccinated.
"Our models show that if we don't (vaccinate people), we could be up to several hundred thousand cases a day, similar to our surge in early January," Centers for Disease Control and Prevention director Rochelle Walensky said on CNN this week.
The number of Americans needing hospitalisation has also multiplied and many hospitals are struggling with shortage of beds, especially in the far off regions, the AP report said.
Houston officials say the latest wave of COVID-19 cases has overwhelmed the healthcare system and the local health care system to nearly "a breaking point", it said.
Ambulances were waiting hours to offload patients at Houston area hospitals, health authorities said, it added.
"The health care system right now is nearly at a breaking point ... For the next three weeks or so, I see no relief on what's happening in emergency departments," Dr. David Persse, health authority for the Houston Health Department and EMS medical director, said Thursday, the report stated.
Over 44,000 Americans are presently hospitalised with COVID-19, according to the CDC, an increase of 30 per cent in a week and almost four times the number who were admitted to hospital in June, it informed.
Florida, Alabama, Georgia, Mississippi, South Carolina, North Carolina, Tennessee and Kentucky represent 41 per cent of new hospitalisations in the US, the CDC says, twice their overall share of the population.