Indonesia is "on the edge of catastrophe" as Covid19 cases soar
Just Earth News | @justearthnews | 30 Jun 2021, 02:33 am Print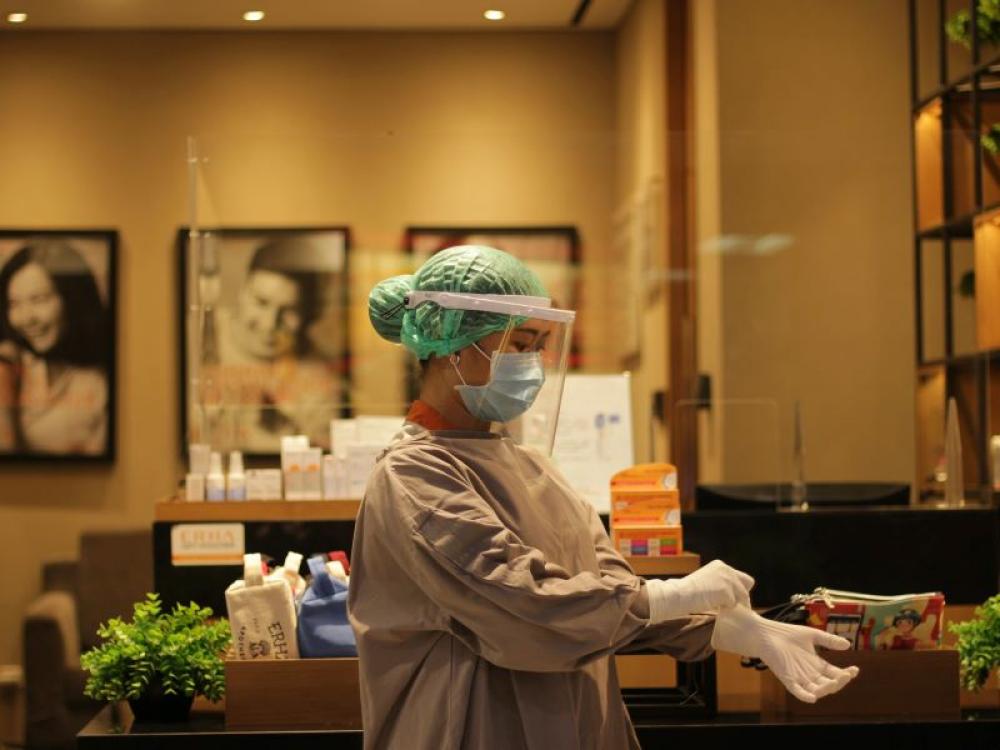 Indonesia | Covid19
Image Credit: Viki Mohamad for Unsplash
Jakarta: Indonesia is "on the edge of catastrophe", the Red Cross has warned as Covid-19 cases driven by the deadlier Delta variant have soared across the country and overwhelmed the health system.
The International Federation of Red Cross and Red Crescent (IFRC) on Tuesday said that the country's Covid response system required a massive push in terms of testing and vaccinations, medical care including supply of medical oxygen.
According to media reports, Indonesia had a single-day rise of 20,700 on Monday, bringing the total number of infections to 2.1 million. A total of 423 people died of the infection on the same day, after which the Covid deaths stand at 57,500 in the country.
Slow pace of vaccination is a matter of grave concern as the country has fully vaccinated less then 5% of its 270 million population or about 13.1 million people, according to the health ministry, reported Al Jazeera.
Nearly 27.4 million people have received the first dose of the vaccine, it added.
Indonesia is using China's Sinovac vaccine to inoculate against Covid-19.
IFRC also noted that Indonesia also faces vaccine inequity in acquiring 360 million doses it needs to vaccinate at least 70% of its people, the ideal threshold set by the World Health Organisation, according to the report.
As coronavirus cases are skyrocketing, President Joko Widodo's administration is considering imposing a lockdown, the report said, citing Singapore's Straits Times.
The hospital bed occupancy exceeded 90% and in many places it even crossed 100% in the province of West Java, just outside Jakarta, health officials said on Friday, said the report.
In Bogor, West Java, the Red Cross said its Covid-19 Hospital is overflowing and tents have been set up to accommodate more patients in need of vital medical care.
A similar situation has been reported from Bekasi City Hospital where 90% of the beds are filled.
"We are seeing record number of infections, but every statistic is a person who is suffering, grieving or struggling to support the people they love," said Sudirman Said, secretary-general of the Indonesian Red Cross, the report said.
The Al Jazeera report, citing local news media, said the government has been urged to convert Gelora Bung Karno sports complex in Jakarta into an emergency hospital.