Indonesia: Over 350 healthcare workers vaccinated with Chinese jab infected with Covid19; authorities alarmed after daily cases rise
Just Earth News | @justearthnews | 18 Jun 2021, 11:42 am Print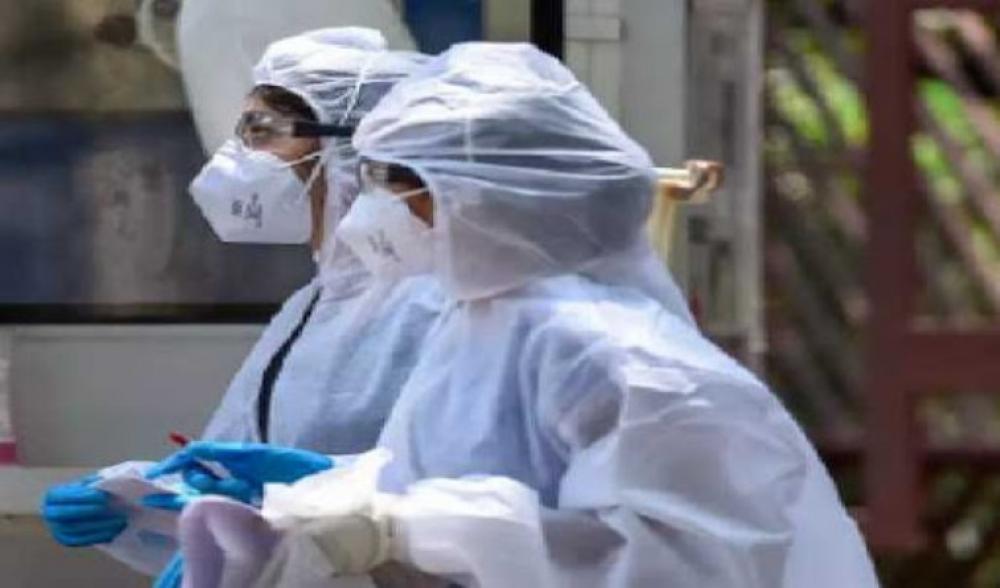 Indonesia | Covid19
Djakarta: The question over efficacy of certain vaccines has emerged again as more than 350 doctors and medical workers have been infected with Covid-19 in Indonesia despite being vaccinated with China-made jab Sinovac.
While most of these infected healthcare workers are asymptomatic and isolating at homes, many of them have been hospitalised with high fever and falling oxygen saturation levels, according to a Reuters report, which cited the statement of the head of the health office in the district of Kudus in Central Java.
The sudden surge in infection has been attributed by government health authorities to the more transmissible Delta variant which has increased the hospital bed occupancy to 90 per cent.
Kudus has about 5,000 health workers, who had been vaccinated first, being designated as a priority group, when the inoculation drive began in January.
The Indonesian Medical Association has said almost all the health workers were administered the Covid-19 vaccine developed by Chinese biopharmaceutical company Sinovac, the Reuters report said.
The new rise in Covid-19 cases among health workers in Java is a fresh cause of concern after the country was able to bring down their deaths to 13 in May from 158 in January, said the report.
The World Health Organisation (WHO) had approved the China-made coronavirus vaccine this month saying that it was effective in preventing symptomatic disease in 51 per cent people and prevented severe infection and hospital stays.
Indonesia has struggled with one of the worst Covid outbreaks in Asia with over 1.9 million infections and 53,000 deaths. Among these, the death toll of doctors and nurses stand at 946.
The public health experts have warned that the district could be in the beginning of a massive covid outbreak.
Health officials in Indonesia have blamed the daily rising Covid-19 cases to Delta variant, which was first found in India.
"The spread of this virus variant is very fast," Health Minister Bunadi Gunadi Sadikin admitted during an online seminar on Sunday, according to an Al Jazeera report.
He said the Delta variant has made inroads into the country through its ports which handle goods that also come from India.
However, leading health experts in Indonesia have said the reason behind the infection spread lies within the country, an Al Jazeera report said.
Many people ignored the travel ban at the end of the month of Ramadan and visited their hometowns, allowing the infection to spread faster, they said, according to the report
Additionally, the absence of a compact health policy, privatisation of testing regimes, confused messaging and ineffective tracing has fuelled the spread of the infection, they underscored, the report stated.
Despite travel restrictions at domestic airport and ferry terminals, an estimated 5 to 6 million people moved between cities on Indonesia's two most heavily populated Islands of Java and Sumatra during the holidays, according to the Al Jazeera report.
According to Udayana University professor Gusti Ngurah Mahardika, who is Bali's most senior virologist, the Delta variant has not been proven to be more deadly and the champion in Indonesia is the Alpha variant.
"I believe the Delta variant is being used as a scapegoat because of the government's incapacity to control the pandemic," he was quoted as saying by Al Jazeera.
On Thursday, Indonesia reported 12,624 cases – the highest daily rise since February – taking Indonesia's total Covid-19 cases to nearly two million.
Mahadrika also claimed that health data in Indonesia is not reliable for reference because infection rates are underreported, the report stated.
While mass movements during Ramadan can be one of the contributing factors, it is difficult to pinpoint one reason, he said.
He cited full cafes and restaurants in cities like Denpasar (capital of Bali) as an example to point out unrestricted human activity.
Ahmad Utomo, a molecular biological consultant in Jakarta, specialising in the diagnosis of lung infections, agreed with Mahadrika.
"I absolutely agree with that. Whatever the variant is, it needs human activity to replicate," he said, Al Jazeera report quoted. "Indonesia is doing a good job in genome tracking, which is how they know the Delta variant is here."
However, the highly transmissible Delta variant can spread fast only if it is allowed to, and human mobility must be addressed to slow it down, Utomo noted.
As travelling by ferry or plane in Indonesia requires people to pay for tests, a huge industry has emerged to cater this demand but tracing, which is also a vital part of the control mechanism, is being ignored as there is no money in it, he said.