Russia registers world's 'first' COVID-19 vaccine: Report
Just Earth News | @justearthnews | 11 Aug 2020, 04:23 am Print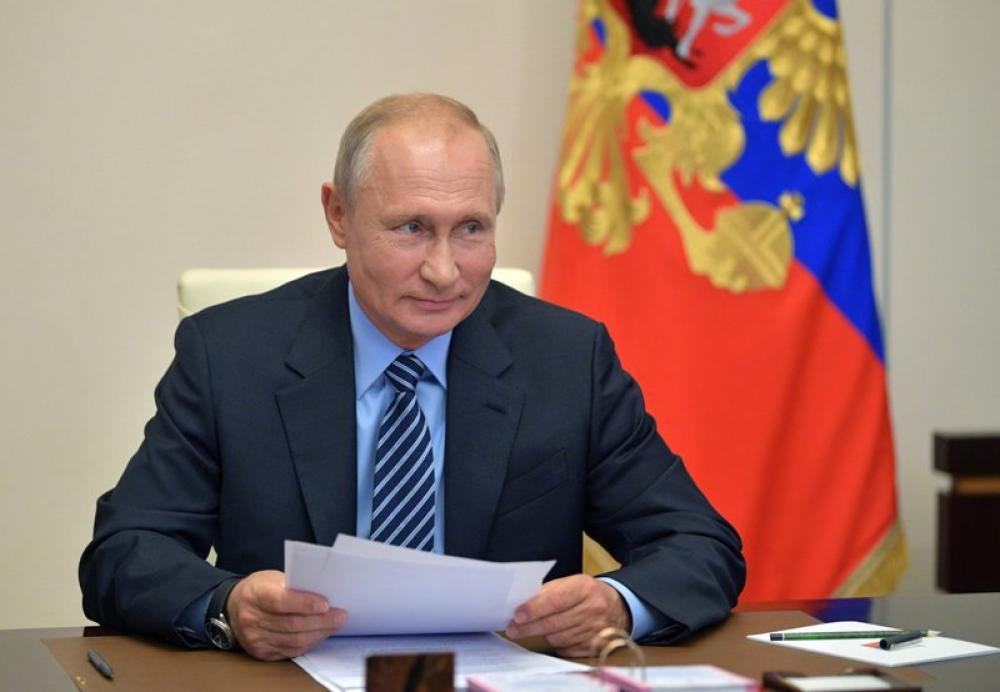 The vaccine will go into civilian circulation on January 1, 2021. Photo: twitter.com/KremlinRussia_E
Moscow: Russia has become the first country in the world to register a vaccine against COVID-19, President Vladimir Putin announced on Tuesday during a government meeting, Russian news agency Sputnik said.
Putin noted that the vaccine works "quite effectively" and "forms a stable immunity", adding that it is "a very important step for the world".
"I hope we will be able to start mass production of this medication in the near future, which is very important," he was quoted as saying by Sputnik.
Russia's first COVID-19 vaccine was developed jointly by the Moscow-based Gamaleya Research Institute and the Russian Defense Ministry.
The Russian Covid vaccine has two separately-injected components that together are expected to build a long-term immunity against the virus, Sputnik reported.
Putin thanked the team that worked on the vaccine and hoped that scientists working on COVID-19 vaccines in other countries also succeed and there are multiple vaccines in the market to prevent the disease.
The Russian president also revealed that one of his daughters had been vaccinated against the coronavirus, Sputnik reported.
"In this sense, she took part in the experiment. After the first vaccination, she had a body temperature of 38 degrees Celsius, while the following day it was slightly over 37 degrees Celsius, that's it. After the second injection, the second vaccination, her temperature also rose a little, and then everything cleared up, she feels good and the [antibody] titers are high", Putin stated, the news agency quoted.
However, the vaccine will go into civilian circulation on 1 January 2021, according to the registration certificate, Sputnik said in its report.
Russian Health Minister Mikhail Murashko has said the first Russian vaccine against the coronavirus will be manufactured at two sites - the Gamaleya Research Institute and the company Binnopharm. the report added.