Food scarcity, tanking bank profits and Covid-19: Jinping-led China's superpower ambition is pipedream
Just Earth News | @justearthnews | 05 Sep 2020 Print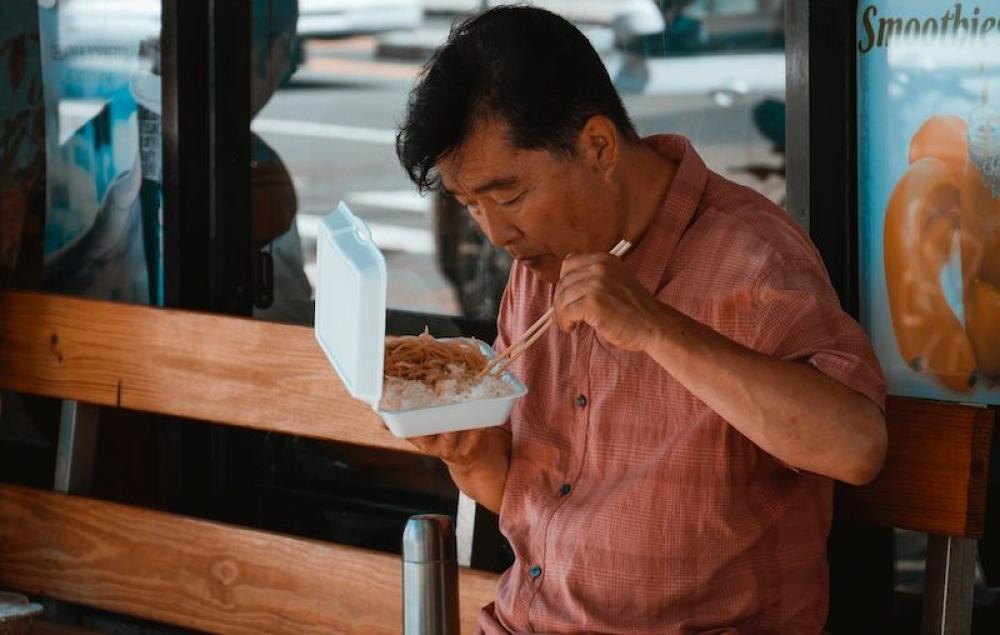 Chinese consumers wasted 17 to 18 tons of food each year in between 2013 and 2015. Photo: Unsplash
Beijing might have an eye on becoming a global superpower, but presently, it is struggling to feed its people.
If reports are to be believed, a number of factors have directly contributed to the food shortage, despite Chinese authorities rejecting such theories.
China's surging population, the growing industrial economy and an increase in consumerism have given rise to demand for agricultural products, according to a Forbes report.
Apart from the aforementioned factors, floods have played a key part in disturbing China's food stability.
According to Chinese local media, the recent floods have cost the country at least $29 billion, affecting 70 million Chinese citizens across 28 provinces.
Li Kungang, an official of the Emergency Management Ministry , has warned of another flooding during autumn.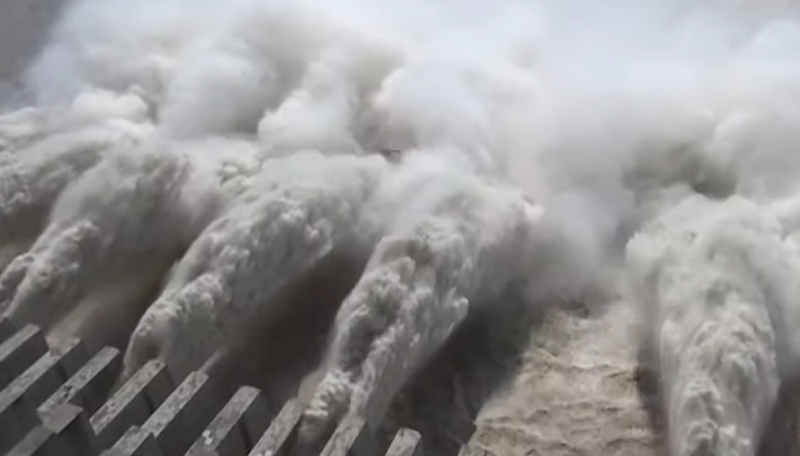 The floods were so devastating that it forced Beijing to open the Three Gorges dam- the world's largest electricity-producing dam- for the first time since 2003. Photo: YouTube screengrab
"It is the first time that three major river basins experienced a regional or above-average flood since 1998," the official said at a press conference on Thursday.
Rice, wheat and crop production have been disrupted in all areas along the Yangtze River due to the inundation.
"Perhaps this is why China, which holds just over half of the world's wheat inventories and is the globe's second largest producer of wheat (behind the European Union), has already imported more wheat in the first half of 2020 than it has in the first half of any year in the past decade. In the month of June alone, China's single month import volume of wheat from all sources was the highest in seven years," read the Forbes report.
Not just wheat, China has also bought corn in bulk from the United States of America.
The world's second largest corn producer, China is expected to hold sixty five percent of the world's corn inventories at the end of this crop year.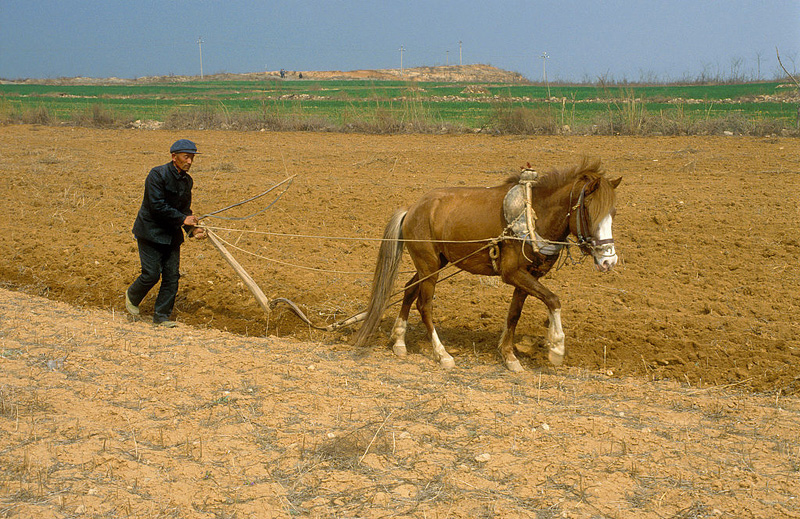 Only 10 to 15 percent of the land left in China is good for agriculture. Photo: Wikimedia Commons
Reports said the country is plagued by poor condition of state owned corn inventories.
The rise in corn prices has hit a five-year high, even though the country has sold 1.4 billion bushels of corn out of state reserves. The trend is indicative of the fact that everything is not well in China's agriculture sector.
According to the United States Department of Agriculture, the corn buying might be linked to the early arrival of the Fall Armyworm.
"Based on field and industry reporting, Fall Armyworm (FAW) has spread across the Yangtze River and entered central China, reaching the border of Henan Province earlier this growing season than it did during last season," it said.
"FAW's movement to Northern China this year has occurred at least three months earlier than last year, making it highly likely that the pest will establish itself in Northeast China, the largest corn producing region in China."
"While some industry contacts and academics predict the country will suffer a corn deficit and corresponding soaring prices this year, the Chinese government released their official estimate that corn production will decline only 2.5 percent due to the pest," it added.
The Asian powerhouse's panic buying of soyabeans from the US also suggests that the country is indeed facing a food shortage.
"China's June imports of soybeans from Brazil were up a staggering 91% from the year prior," said the Forbes report.
"It is worth noting that year-to-date China is on pace to make its highest rate of US soybean purchases since 2014," it said.
"Overall, the past few months have seen China increase its imports of pork, soybeans, soymeal, wheat, corn, sorghum and prepared/frozen foods from the United States and elsewhere. China can't feed itself; it needs the world's help, especially if its domestic production and inventories are compromised," it added.
However, experts believe China's real food security problem arises from food wastage.
The country's per capita food waste is 93 grams per person per meal, with a waste rate of 11.7 percent, says an Economic Times report.
In between 2013 and 2015, roughly 17 to 18 million tons of food was wasted each year by Chinese consumers. The quantity is enough to feed 30 to 50 million individuals annually.
Not just food shortages, China's banks too have faced economic losses during the Covid-19 pandemic.
Five of China's largest banks- Industrial and Commercial Bank of China, China Construction Bank, Agricultural Bank of China, Bank of China and Bank of Communications- have all reported at least 10 percent year-on-year declines in profit for the first half of 2020.
The banks are expected to be dented further as the Covid-19 pandemic shows no sign of slowing down.
'Poor handling' of the institutions by Beijing has led to the bank facing losses in billions of dollars.
China is one of the first countries to be affected by the Covid-19 virus. Not just human lives, the virus- which arguably finds its roots in Wuhan- ate away at the Chinese economy.
To salvage its economy (read pride) the country forced these big banks to pump money by performing 'national service'.
"They've been asked to support the economy at the expense of their own operational strength," Jason Tan, research analyst at CreditSights, told CNBC's Squawk Box Asia.
According to a Reuters report, the Chinese cabinet asked banks to sacrifice 1.5 trillion yuan ($212 billion) in profit by deferring loan payments and lowering lending rates and fees.
Smaller banks have been forced to supply the demand by slashing banker' salaries as the regulator forced them to "shore up their balance sheets and face the "tough days", bankers have said previously".
The Chinese economy is expected to grow by just 1.2 percent, according to the International Monetary Fund's Real GDP growth. It is China's lowest in 40 years.
Not just banks, Chinese oil companies have reported losses.
While Sinopec- Beijing-based oil and gas enterprise- reported a loss of 3.2 billion dollars, Petrochina posted loss of little over four billion dollars.
And while it has its platter full (of worries), China still keeps on engaging in skirmishes and fights with several countries.
Following the clash between Indian and Chinese troops at the high altitude Galwan Valley in Ladakh in the month of June, Chinese soldiers tried to enter Indian territory on the intervening night of August 29 and 30.
The attempted transgression took place on the southern bank of Pangong Tso lake in Eastern Ladakh.
The previous encounter resulted in the loss of lives of at least 20 Indian soldiers as Beijing refused to even report the number of deceased on the Chinese side.
Apart from India, Beijing has had a dispute or is presently involved in one with the following countries/regions: imposing draconian law in Hong Kong to curb freedom to its citizens; militarising the South China Sea, conflict with Japan over disputed islands and fighting dissent from inside the mainland.
Leave aside China, a bonafide global superpower like the United States of America boasts of an economy roughly 50 percent greater than the Asian nation and six times greater GDP per capita.
The US' defence spending is greater than the next 10 countries combined and still experts have opined that it's underfunded and not equipped to truly qualify as an international powerhouse.
America's power is expected to diminish if it fails to invest more in areas such as clean energy, United Nations, advanced technologies, foreign aid, diplomacy, pandemic preparedness and university research, said a report by Foreign Policy.
If the US is still trailing with such a massive purse, how can China compete and take the top spot? In reality, it cannot.