Economy
World / Countries / MNCs
China to buy more goods and services from the US
Just Earth News | @justearthnews | 20 May 2018, 11:32 am Print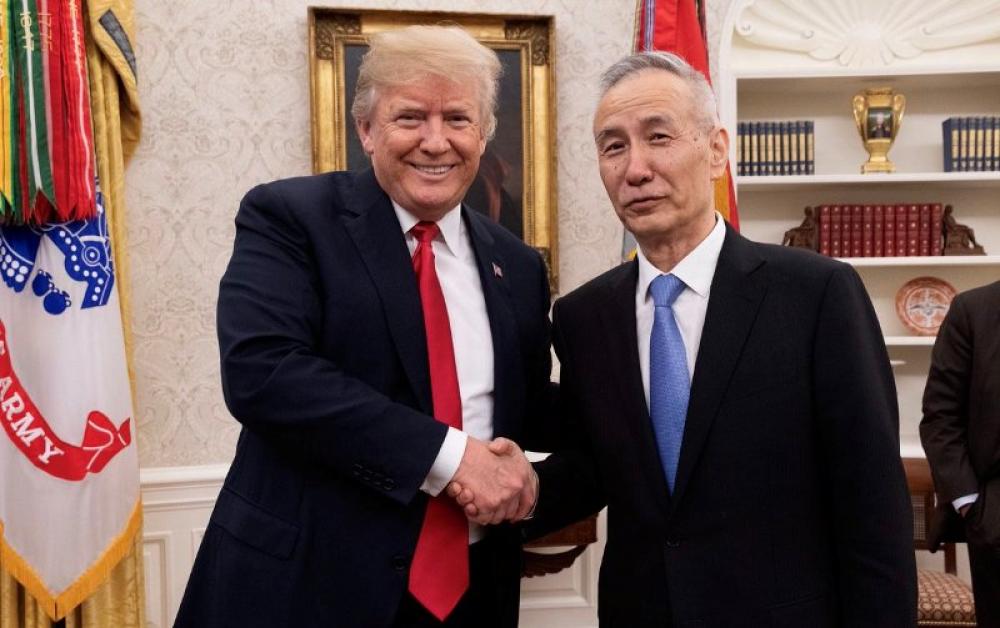 Washington/Beijing: China has agreed to increase its import of goods and services from the United States, reports said on Sunday.
The new development has come as a hope for those who feared a trade row between the US and China.
The US has said that China's assurance will bring down the former's annual trade deficit with Beijing. Presently, the US trade deficit with China stands at $335bn annually.
"Both sides agreed on meaningful increases in US agriculture and energy exports," a US-China joint statement read.
"This will help support growth and employment in the United States," it added.
Last week, US President Donald Trump met with Chinese Vice Premier Liu He at the White House.
According to Chinese state news agency Xinhua, Liu lead a delegation 'whose members come from major economic sectors of the Chinese government'.
"Liu said that guided by Xi and Trump, the bilateral ties have achieved important and positive progresses. He added that the two nations, whose relations are at an important stage, need to implement the significant consensus reached by their heads of state, meet each other halfway, respect each other, and work together to push forward bilateral ties in a healthy and stable manner," Xinhua reported.
In a past tweet, which was posted on May 15, the US President had said, "Trade negotiations are continuing with China. They have been making hundreds of billions of dollars a year from the U.S., for many years. Stay tuned!"
Speaking about US-China ties, Trump also tweeted about his special bond with his Chinese counter Xi Jinping.
"ZTE, the large Chinese phone company, buys a big percentage of individual parts from U.S. companies. This is also reflective of the larger trade deal we are negotiating with China and my personal relationship with President Xi," a tweet read.
Image: twitter.com/realDonaldTrump