Economy
World / Countries / MNCs
Trade war: US government releases proposed China tariff list
Just Earth News | @justearthnews | 04 Apr 2018, 05:13 am Print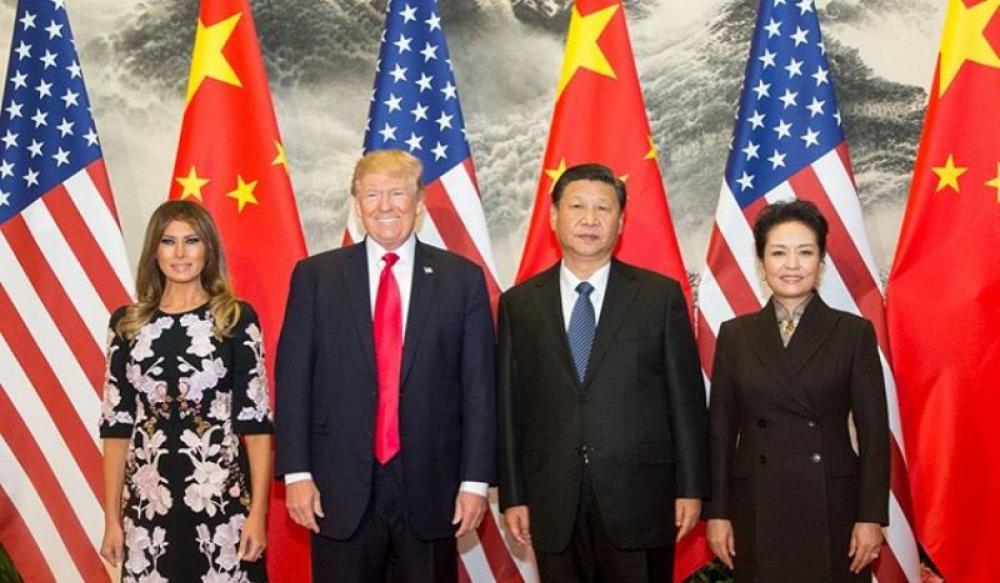 Following USTR's Section 301 investigation, US President Donald Trump announced in March that the United States will impose tariffs on approximately $50 billion worth of Chinese imports and take other actions in response to China's policies that 'coerce American companies into transferring their technology and intellectual property to domestic Chinese enterprises'.
"These policies bolster China's stated intention of seizing economic leadership in advanced technology as set forth in its industrial plans, such as 'Made in China 2025'," said a statement issued by the Office of the U.S.Trade Representative.
The USTR said the proposed list of products is based on extensive interagency economic analysis and would target products that benefit from China's industrial plans while minimizing the impact on the U.S. economy.
Sectors subject to the proposed tariffs include industries such as aerospace, information and communication technology, robotics, and machinery.
The proposed list covers approximately 1,300 separate tariff lines and will undergo further review in a public notice and comment process, including a hearing. After completion of this process, USTR will issue a final determination on the products subject to the additional duties.
"The total value of imports subject to the tariff increase is commensurate with an economic analysis of the harm caused by China's unreasonable technology transfer policies to the U.S. economy, as covered by USTR's Section 301 investigation," the USTR said in its statement.
The latest announcement was made just days after the USTR filed a request for consultations with China at the World Trade Organization (WTO) to address China's technology licensing requirements.
"Such consultations are the first step in the WTO dispute settlement process. If the United States and China are unable to reach a solution through consultations, the United States may request the establishment of a WTO dispute settlement panel to review the matter," said the statement.
China retaliates
According to Beijing's new economic plan, 25 percent taxes have been levied on 128 American imports.
The move has been deemed retaliatory in nature as it was finalised after the US decided to charge China on imports of steel and aluminium.
Bearish share markets
As the tug-of-war between the two economic superpower continued, the global market was also affected on Tuesday.
According to a BBC report, stocks at America's Wall Street plunged sharply as the S&P 500 Index lost 2.2 percent, while the Dow Jones Industrial Average dropped 1.9 percent.
In Asia, market trend was bearish.
"Japan's Nikkei 225 opened down about 1.5 percent on Tuesday but recovered a little to close 0.45 percent lower," read the BBC report.
"The Shanghai Composite was off 1 percent and the Hang Seng down by 0.6 percent in afternoon trading," it added.