Hydrostor: Storing Canada's surplus hydro power
Just Earth Nesw(Reporting by Asha Bajaj) 10 Sep 2016 Print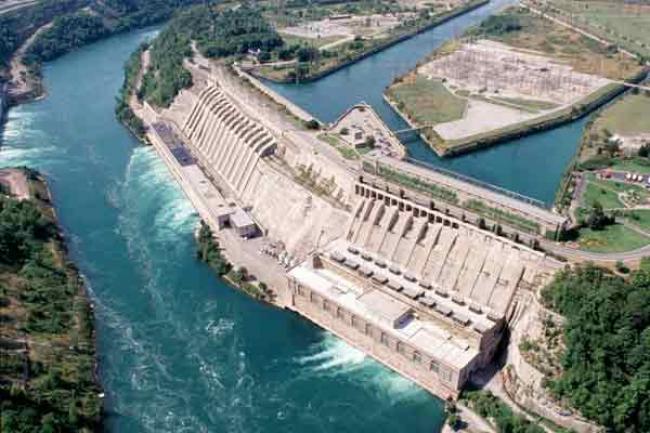 Toronto, Sep 10 (Just Earth Nesw): According to a recent report released by Geographic Canada, power system operators should explore the possibility of combining energy sources of wind and solar with hydro to store the energy for future use.
"This fact is based on the principle that electricity is generated when pumps are driven to fill reservoirs," explained John Lorinc from Geography Canada.
Lorinc further stated, "This generated electricity can be used to store the power from the wind and solar. This stored water can be released through to generate electricity when required."
Based on this technology, Cameron Lewis and Curtis VanWalleghem, co-founded a company named Hydrostor, stated Lorinc.
After five years of research, they developed a system of storing compressed air in heavy-duty balloons and suspending these at the bottom of a water body.
The air in the balloon remains compressed due to hydrostatic pressure from the water and this compressed air can be released to drive a generator whenever required.
The report mentioned the funds received by Hydrostor from the federal government last fall to launch a 660-KW pilot project from a small facility on Toronto Island.
VanWalleghem said that such systems serve as batteries to store wind and solar energy but the electricity used to drive the pumps consumes a portion of the energy produced by wind and solar installations, reducing the efficiency of the system to 60 percent.
VanWalleghem believes that system's efficiency can be boosted to 80 percent if heat from the pump can be recovered.
"It's absolutely practical to do 100 megawatts," VanWalleghem claimed and is optimistic that this technology can be used in any town or city, which is located on a large water body.
VanWalleghem believes that the earliest applications should be in remote communities either up North or on islands where diesel generators are used for power.