Geopolitics
Governance/Geopolitics
China is weaponizing 'bacteria bombs', fears Taiwan
Just Earth News | @justearthnews | 18 Sep 2021, 08:43 am Print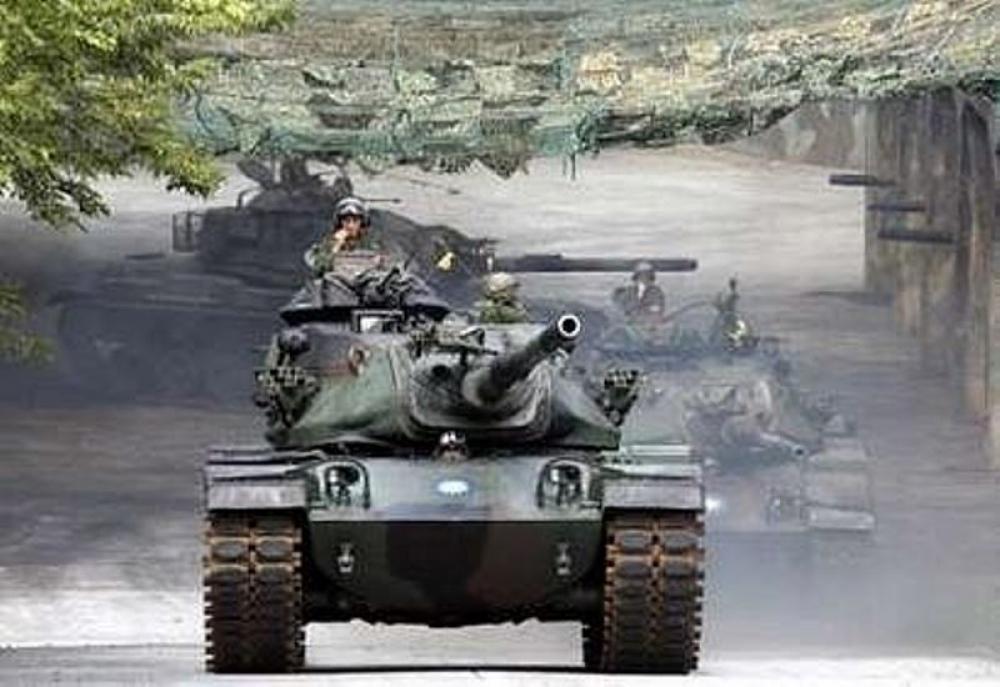 China Biowarfare
Taiwan, a region engaged in a conflict with China, has started biowarfare defence drills amid fears that Beijing has weaponised a number of deadly pathogens including coronaviruses.
Taiwan soldiers have simulated a biowarfare defence drill during the 37th Han Kuang exercises which involved a number of cleansing procedures including hosing down potentially affected vehicles, reports Express.
According to Newsweek drills are taking place throughout Taiwan as well as on the Taiwan Straits during the country's largest annual military exercise, reports Express.
Taiwan's Defense Ministry said army troops have been trained in decontamination during the practice bioweapon attack.
A Wuhan-based lab in China created coronavirus strains that were up to 10,000-times stronger than usual, media reports said on Saturday.
It is feared that a virus could have escaped when a technician was bitten by a mouse.
The world has been battling COVID-19 pandemic for the past two years.
Bombshell documents have emerged which reveal how Chinese research funded by a US government agency involved souping up the virus and then transmitting it to "humanised mice", reports The Sun.
The documents — released by US Right to Know — show grant applications between 2017 and 2019 by US nonprofit group EcoHealth Alliance which were lodged with White House advisor Dr Fauci Anthony's National Institute of Health (NIH), the newspaper reported.
The research was carried out in the Wuhan Institute of Virology in China and studied coronavirus found in bats that had been captured in a former copper mine in Mojiang, some 1,118 miles away from the lab.
Richard Ebright, biosafety expert, and professor of chemistry and chemical biology at Rutgers University told The Sun Online the papers show this involved dangerous experiments that may lead to one of the bugs escaping the lab.