Geopolitics
Governance/Geopolitics
Australia dismisses China's criticism over its submarine deal with US
Just Earth News | @justearthnews | 17 Sep 2021, 01:38 pm Print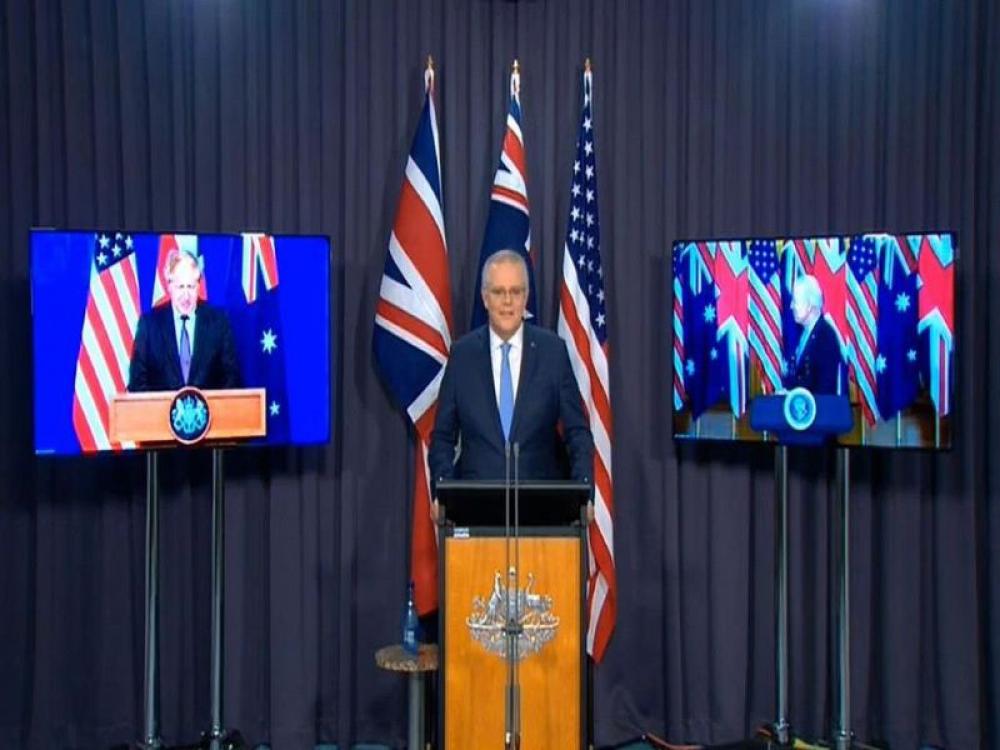 Australia | China
Image Credit: twitter.com/ScottMorrisonMP
Canberra: Australia on Friday dismissed China's barb over its decision to buy nuclear-powered submarines from the US as part of the new Australia-US-Britain defence alliance on Wednesday.
The US also extended cyber defence, applied artificial intelligence and undersea capabilities to Australia.
Australia has vowed to defend the rule of law in air and water space where China has been trying to impose its supremacy and staked claims over multiple hotly contested spots.
Today, Australia begins an enhanced trilateral security partnership with the UK and the US to enable deeper cooperation on security and defence capabilities. This is an historic opportunity for our countries to strengthen our nations' security in uncertain times. #AUKUS

— Scott Morrison (@ScottMorrisonMP) September 15, 2021
We intend to build these submarines in Adelaide in close cooperation with the UK and the US. But let me be clear, Australia is not seeking to acquire nuclear weapons.

It was great to join Australia's good friends @POTUS and @BorisJohnson to announce this new partnership today. pic.twitter.com/n9cqoIliM9

— Scott Morrison (@ScottMorrisonMP) September 15, 2021
Stirred by the alliance, China has termed it "extremely irresponsible" and a "threat to regional stability".
It also questioned Australia's commitment to nuclear proliferation and even warned the Western allies that they risked "shooting themselves in the foot".
Australian Prime Minister Scott Morrison said Friday in an interview with radio station 2GB that China has a "very substantive programme of nuclear submarine building", the report said, reported AFP.
"They have every right to take decisions in their national interests for their defence arrangements and of course so does Australia and all other countries," he said, the report added.
Australia is "very aware" of China's nuclear submarine capabilities and its growing defence investment, he told Channel Seven television in an interview, according to the report.
"We are interested in ensuring that international waters are always international waters and international skies are international skies and that the rule of law applies equally in all of these places," he said.
He said Australia wants to ensure there are no "no go zones" in areas governed by international laws.
"That's very important whether it is for trade, whether it is for things like undersea cables, for planes and where they can fly. I mean that is the order that we need to preserve. That is what peace and stability provides for and that is what we are seeking to achieve," Morrison said, according to the report.