Geopolitics
Governance/Geopolitics
Pakistan warns Afghan Air Force against conducting operations near border
By South Asia Monitor/JEN | @justearthnews | 16 Jul 2021, 09:35 am Print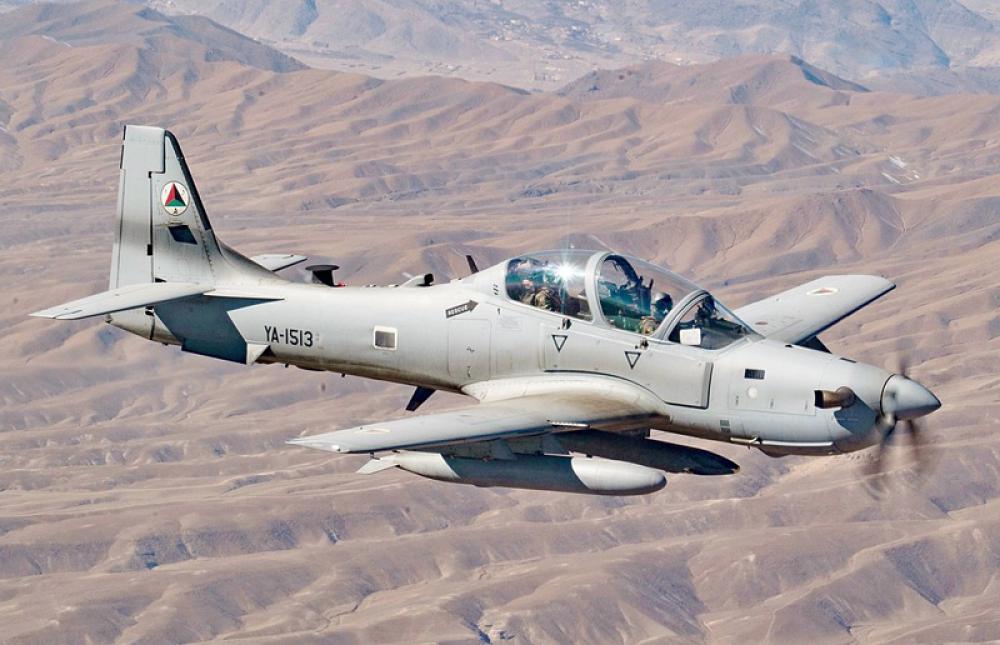 Afghanistan Air Force
Fighter aircraft of the Afghan Air Force, on their way to operations against the Taliban, have reportedly received warnings from Pakistan not to conduct operations in Spin Boldak, a border town near Pakistan witnessing heavy fighting between Afghan security forces and the Taliban.
This week, the insurgent group took control of Spin Boldak, one of the most important border crossings with Pakistan, forcing the Afghan government to launch an operation to recapture it.
Amrullah Saleh, Afghanistan's first Vice-President, tweeted on Thursday, "Pakistan Air Force has issued an official warning to the Afghan Army and Air Force that any move to dislodge the Taliban from Spin Boldak area will be faced and repelled by the Pakistan Air Force."
Saleh further said Pakistan Air Force was now providing close air support to the Taliban in certain areas--an allegation rejected by Pakistan's foreign ministry later.
TOLOnews also reported, "Afghan Air Force was warned that they are getting 'closer to the border' but an Afghan military official claims that they were warned not to get closer as much as 18 kilometers to the international border point in Chaman and Spin Boldak.

"We acknowledge Afghan Government's right to undertake actions on its sovereign territory," the statement released by Pakistan's Foreign Office reads. "However, as alleged by the Afghan Vice President, Pakistan Air Force never communicated anything to the Afghan Air Force," it added.