Geopolitics
Governance/Geopolitics
Russia may bomb UK warships next time they trespass – Envoy
Just Earth News | @justearthnews | 24 Jun 2021, 06:22 pm Print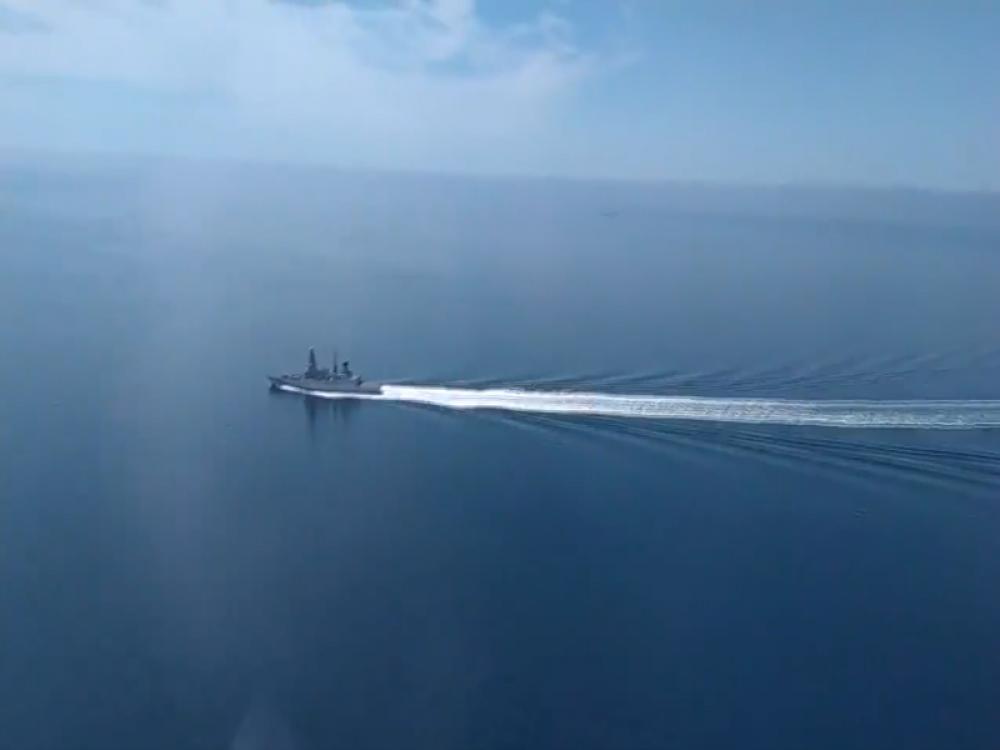 Black Sea warship incident
Image Credit: Screenshot of video shared by twitter.com/mod_russia
Vienna: Russia may drop bombs on British warships if they test it again in the Black Sea, Konstantin Gavrilov, the Russian envoy to the Vienna talks on military security and arms control, said on Thursday.
UK defense minister Ben Wallace reiterated on Thursday that HMS Defender conducted "innocent passage" through Ukrainian waters near Crimea on Wednesday when Russia scrambled gunboats and a bomber to chase it off.
The Russian Defense Ministry said the jet dropped four bombs in the path of the British destroyer.
Gavrilov said during an OSCE security forum that he was outraged by the UK military's claims and warned it that "next time bombs — if we do choose to go that way — will be dropped on target and not in a ship's path."
Russia says the British warship sailed as far as 3 kilometers (2 miles) into Russian waters near the southernmost tip of Sevastopol, a Russian naval base, prompting gunboats to fire warning shots. The UK Ministry of Defense insists Russian fire was part of an exercise.
The UK government had first denied that any warning shots had been fired at its ship.
While sailing from Odessa in southern Ukraine to Georgia, the British warship passed south of the Crimea peninsula, which Russia annexed from Ukraine in 2014, the report said.
Later, a UK government spokesperson said Russia was doing "gunnery exercises" in the Black Sea, playing down notions of hostilities, said the report, according to BBC.
UK Defence Secretary Ben Wallace added: "As is routine, Russian vessels shadowed [the ship's] passage and she was made aware of training exercises in her wider vicinity."
On Thursday, British Prime Minister Boris Johnson said HMS Defender was acting in accordance with law in international waters, adding that HMS Defender had taken a "wholly appropriate" route, according to AL Jazeera.
"The important point is that we don't recognise the Russian annexation of Crimea," he said, reported Al Jazeera. "These are Ukrainian waters and it was entirely right to use them to go from A to B," he emphasised.