Geopolitics
Governance/Geopolitics
Thousands protest in Pakistan to show solidarity with Palestine
Just Earth News | @justearthnews | 21 May 2021, 07:49 am Print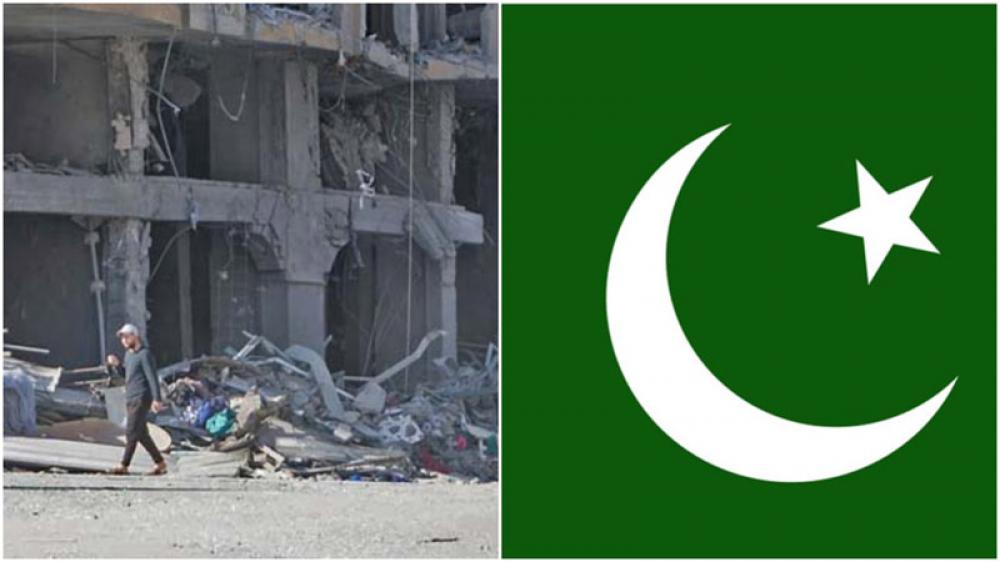 Palestine Protest
Karachi: Thousands of people, including women and children, step into the streets of Pakistan's Karachi city to stand beside Palestine, media reports said on Friday.
The protest was held in front of the Karachi Press Club while journalists and a large number of celebrities also attended it and demanded Israel to stop attacking innocent people, reports Xinhua news agency.
The protesters, carrying pro-Palestine placards, chanted slogans against Israel and called upon the international community to intervene into the matter for safeguarding the lives of innocent people of Palestine, the Chinese news agency reported.
The demonstration occurred in the country on a day when tensions between Israel and Palestine have reportedly left hundreds killed and injured.
Meanwhile, Israeli Prime Minister Benjamin Netanyahu's office on late Thursday confirmed that the security cabinet has unanimously approved a ceasefire in Gaza.
"The ministers agreed to accept the Egyptian initiative for a mutual ceasefire without any conditions, which will go into effect at an hour that will be determined later," a statement said.
The security cabinet had met on Thursday evening to decide on further action in the Gaza Strip.
According to local media, the Ministers in the high-level security cabinet voted unanimously in favor of a ceasefire in Gaza.
According to Channel 13, the ceasefire will be in effect from 2 a.m. on Friday (23:00 GMT on Thursday).