Geopolitics
Governance/Geopolitics
Beijing-Kangaroo tension: China and Indonesia hold war games on Australia's doorstep
Just Earth News | @justearthnews | 13 May 2021, 07:38 am Print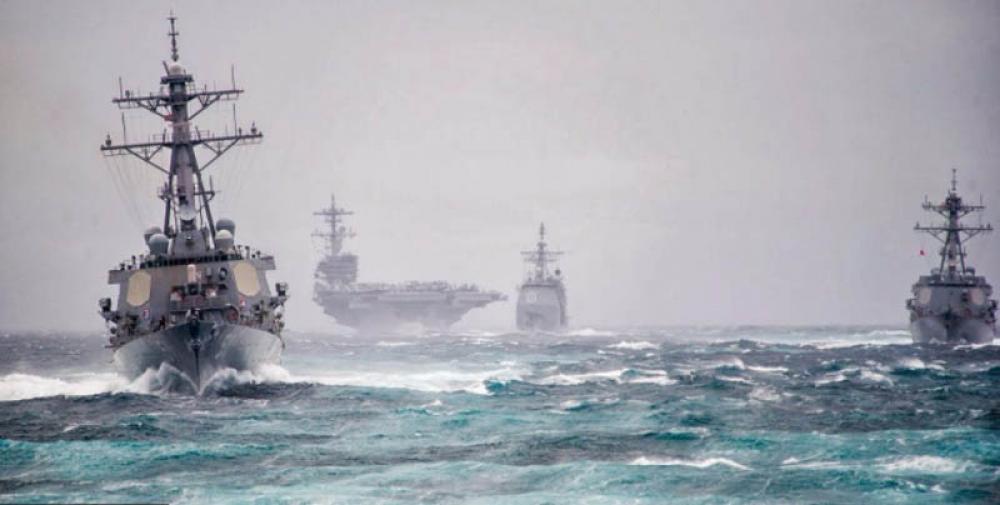 China-Australia Tension
Beijing: China and Indonesia recently engaged themselves in war game exercises at the doorstep of Australia, risking to further deteriorate the already tense relationship between Canberra and Beijing, media reports said.
Guided-missile frigates practicing attack formation maneuvers, search and rescue operations and communication drills were put through their paces in waters off Jakarta over the weekend, reports Daily Mail.
A deadly threat?
China's major state media has threatened Australia with ballistic missile strike in case Canberra gets involved in a potential military conflict over Taiwan, media reports said.
"Given that Australian hawks keep hyping or hinting that Australia will assist the US military and participate in war once a military conflict breaks out in the Taiwan Straits, and the Australian media outlets have been actively promoting the sentiment, I suggest China make a plan to impose retaliatory punishment against Australia once it militarily interferes in the cross-Straits situation," state-run outlet the Global Times on Saturday wrote in its editorial.
The editorial written by the newspaper's editor-in-chief Hu Xijin further said: " The plan should include long-range strikes on the military facilities and relevant key facilities on Australian soil if it really sends its troops to China's offshore areas and combats against the PLA.
"In addition to making the plan, China should also reveal this plan through non-official channels to deter the extreme forces of Australia and prevent them from taking the risk and committing irresponsible actions."
"China loves peace and will not take the initiative to pick a fight with faraway Australia, but Australian hawks must be clear-minded. If they are bold enough to coordinate with the US to militarily interfere in the Taiwan question and send troops to the Taiwan Straits to wage war with the PLA, they must know what disasters they would cause to their country," read the editorial.
"China has a strong production capability, including producing additional long-range missiles with conventional warheads that target military objectives in Australia when the situation becomes highly tense," the editorial further said.
Relationships between China and Australia have touched new lows in recent times over numerous issues.