Geopolitics
Governance/Geopolitics
Canadians reject improved relations with China until detained compatriots freed, says poll
Just Earth News | @justearthnews | 19 Mar 2021, 11:33 pm Print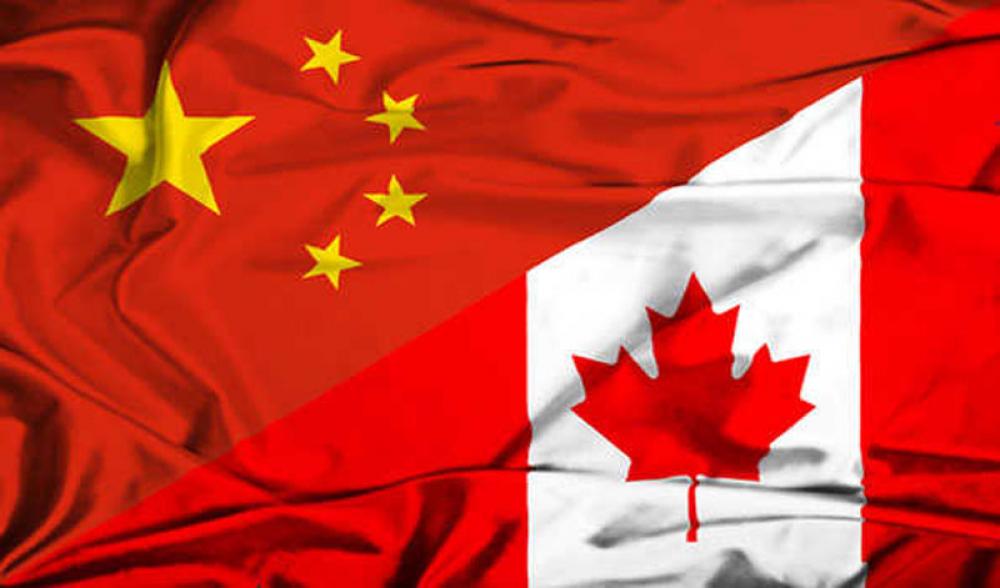 US-Canada Relationship
Ottawa: Amid news from Chinese state-affiliated media that the trials of detained Canadians Michael Kovrig and Michael Spavor will begin "soon", their fellow citizens say Sino-Canadian relations cannot improve until the men are released, says an Angus Reid Institute poll.
"The Michaels", as they have come to be known, have been in Chinese detention since December 2018. Now, with talk of a Canadian "reset" on China policy, new public opinion data from the non-profit Angus Reid Institute finds 77 per cent of Canadians of the view that any warming of relations between the two countries is dependent on China setting Spavor and Kovrig free, read the report.
Canadian opinions of the Chinese state remain sour: 14 per cent say they have a favourable view of China (unchanged from last year) while only one-in-ten (11%) would advocate for closer trade ties with the nation.
A slight majority are also in little mood for Beijing's upcoming Olympics. Just over half (56%) say team Canada should sit the 2022 games out.
Sino-Canadian relationship: no improvement without Michaels' release
After more than two years of widely condemned detainment by Chinese authorities, Canadians Michael Kovrig and Michael Spavor will face their first trial "soon", according to a state-run Chinese newspaper. The two men have reportedly been charged with stealing state secrets.
This is the latest development in a diplomatic ordeal that has strained the relationship between Canada and its second largest trading partner since the end of 2018.
Michael Kovrig, a former Canadian diplomat, and Michael Spavor, a businessman based in Beijing, were detained not long after Meng Wanzhou, Huawei's CFO, was arrested in Vancouver at the request of the United States on allegations of sanctions violations in December 2018.
The arrest of the two Canadian men is widely viewed as retaliatory and has been described as "baseless". The extradition hearings of Meng, herself, began in January as B.C. courts decide whether or not to transfer her to authorities in the United States.
The dual legal proceedings have created tension and myriad complications in the Sino-Canadian relationship.
In 2019, China blocked both Canadian canola oil and pork imports, and Canada has repeatedly postponed a decision to allow Chinese telecom giant Huawei to participate in building its 5G infrastructure.
Canadians are overwhelmingly of the view that Canada and China cannot break this diplomatic impasse without Kovrig and Spavor both being released.
Three-quarters (77%) say that until this happens the relationship will be strained. Few disagree, while 13 per cent are unsure.
Canadians 55 years of age and older are particularly stern in their assessments, with more than half strongly agreeing that the two Michaels need to come home before a cooperative connection can once again be firmly established.